A technology that becomes progressively more available year by year, WDR or wide dynamic range has already improved the quality of video footage for many across multiple industries.

Current Trends and Specifics of WDR in CCTV
A technology that becomes progressively more available year by year, WDR or wide dynamic range has already improved the quality of video footage for many across multiple industries. You wouldn't be faulted for not knowing what it is, but you've likely seen the feature in action when reviewing footage or shopping for security cameras. It is a technology that clearly provides CCTV cameras with improved performance as seen here.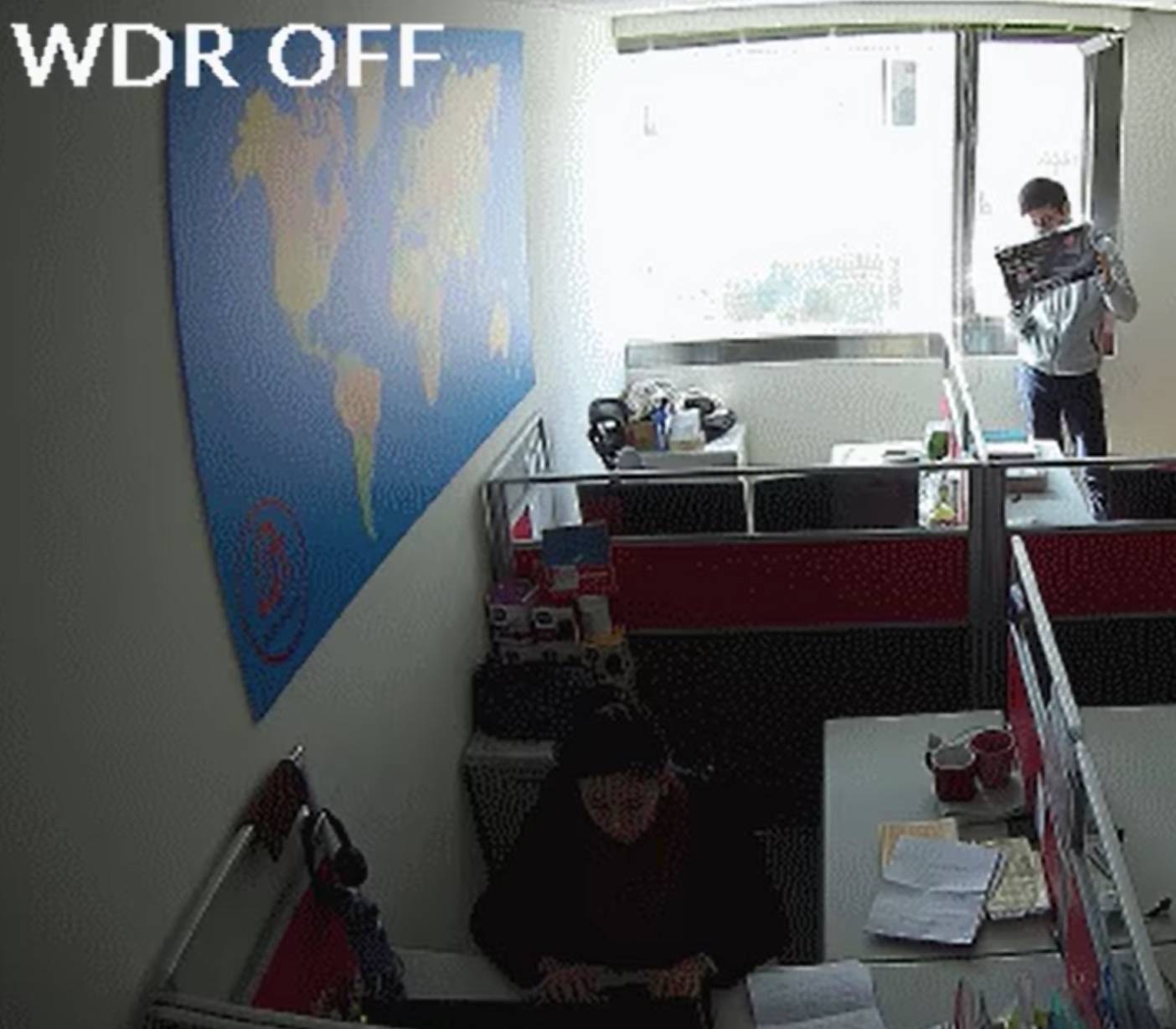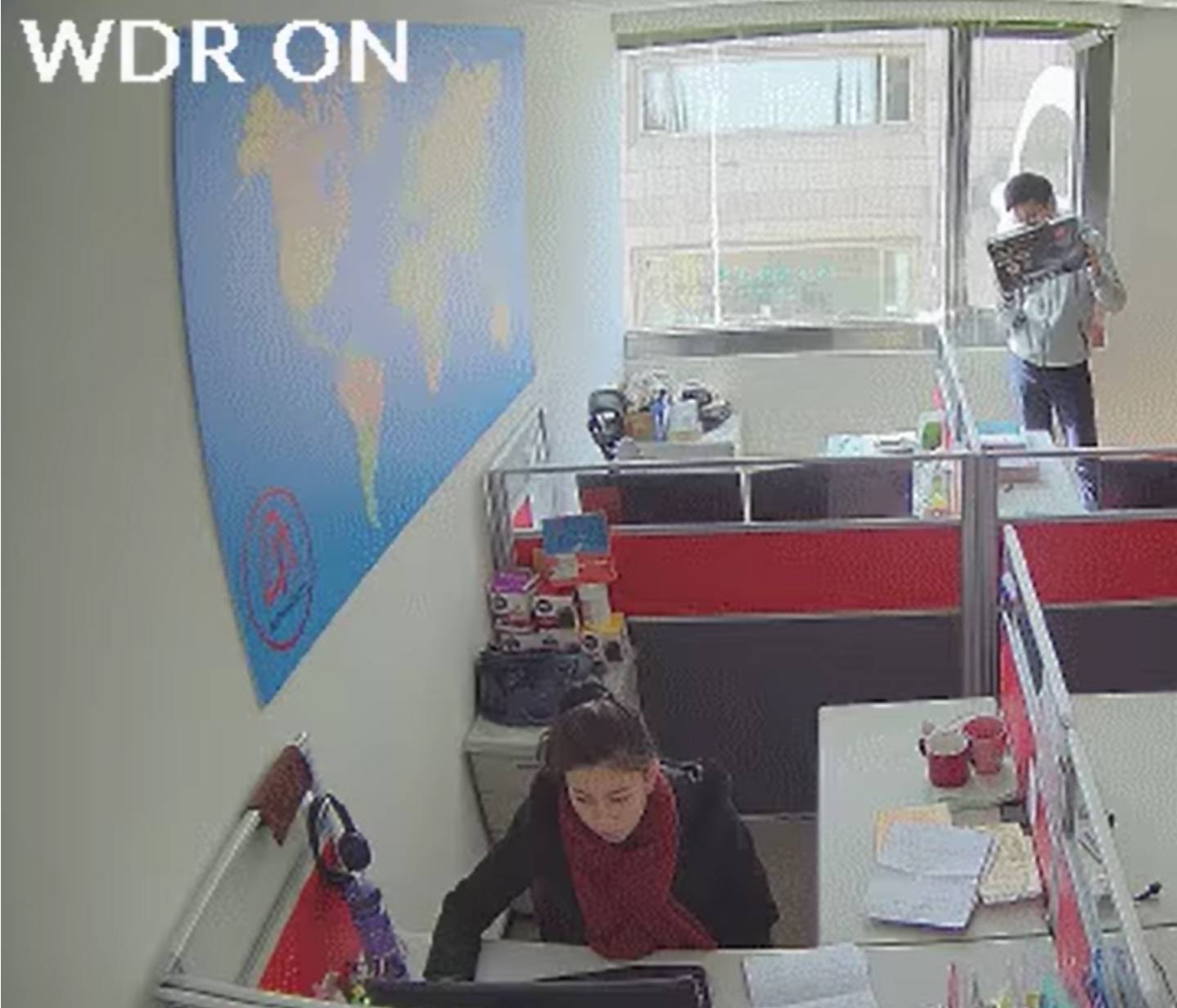 When activated, you'll notice dark spots and glare are no longer a problem for security cameras. In essence, WDR manages those extremes of the light spectrum to a level that provides the most detail possible when reviewing or streaming video footage. Having been shown in a past article alongside other prominent features you may be interested in; the technology has since vastly improved. While on its face that is good for you, that also means there are more details to consider before purchase. Below, we offer that detail in the most understandable way possible while also showing off some of what our manufacturers are offering so you can make the best possible decision for your current or future security camera system!
With so many standards of the technology and each of the most popular CCTV brands adding their own unique spin, there are many options for you to choose from. Despite having the benefit of variety, this has also been a headache for many of our customers when deciding on which products to buy. Fortunately for you, WDR cameras can be categorized into two types.
Features two image sensors

Includes a digital signal processor

Takes two pictures at different speeds (low and high speeds)

Combines both images to create a balanced image

Creates sharper images compared to digital WDR

More expensive and requires more data
Uses software and algorithms to adjust each pixel in each frame.

Adjusts video footage in near realtime

Heavily relies on DSP chip

More affordable than true WDR

Granier images compared to true WDR
As one of the most common features in security cameras, you will have a harder time finding security cameras that don't have one or the other than those that do. Moreover, the industry consensus on which is better is clear and that is true WDR. As mentioned above, the superior technology features an additional sensor that makes it possible for the technology to capture two images at opposite speeds/light levels before combining the best of both.
Conversely, digital WDR relies on software and more so on the DSP or digital Signal Processor chip instead of an additional sensor. While both true and digital WDR rely on the DSP chip, digital functions more like your smartphone in that it actively works to adjust each pixel based on the algorithms preprogrammed or applied by software. To put it more simply, digital WDR is the exact same as the HDR technology used by smartphones used to improve pictures.
The comparison between the two technologies is similar to motorized zoom versus digital zoom. Like motorized zoom, true WDR features additional hardware physically built into the security camera that is specifically designed to enhance the device. When it comes to digital WDR, the focus is on additional software or programming that enhances the base design of the security camera.
Advancing through top manufacturers
Not only are there two different types of wide dynamic range to consider for your security camera system, but each of the leading CCTV manufacturers has also put their own spin on the technology. Here are some notable examples among the many that A1 Security Cameras has available.
While not as competitive as other CCTV manufacturers offering the technology, Arecont Vision (now AV Costar) has developed the technology to work with their ConteraIP series products. Additionally, AV Costar has developed an enhanced version of the technology with the WDR panoramic exposure setting. Designed for products like AV12586DN, the setting allows for improved management and quality.
As a top CCTV manufacturer, AXIS is expected to have something more effective than the competition, which it does with WDR Forensic Capture. Not just effective against glare and dark spots, but the technology has proven effective against objects in the direct range of car lights and sunlight. Moreover, AXIS WDR is effective in lowlight settings too with examples like Lightfinder.
Like Hikvision and Axis, Dahua has enhanced WDR to make it far more effective in each device. Known as Ultra WDR, the capability allows each device to gather far more data when faced with direct light, glare, low light, or dark environments by taking three pictures per frame instead of two. Effective, especially when both extremes of the light spectrum are present in the same shot, this technology has proven beneficial to small to large businesses alike.
Particularly effective for small and mid-sized companies, LTS has developed effective WDR solutions. Not just designed for office settings, such cameras can be used on roads, forested areas, and more. Moreover, the function is exceedingly easy to toggle, thanks to LTS's quick read guide!
There are certainly more examples to consider when focusing on WDR, like Hanwha Techwin's extremeWDR or Vivotek's WDR Pro. We at A1 Security Cameras then encourage you to practice due diligence when wide dynamic range is a necessary feature for your future or current security camera system. Our team is ready to help you and can make suggestions when needed!
Measuring wide dynamic range
When practicing due diligence, it might help to have some understanding of how this technology works. Believe it or not, there is a science to developing WDR so that it may be as effective as possible in each environment. While on some occasions, it can be too dark or bright for the technology, it will undoubtedly help reduce the environmental effects on the recording. The science, in this case, is measuring illuminance and brightness (decibels) to handle the lux at a given time of the day. As shown in an article by i-PRO, there is quite a bit to consider. Here, we try to break it down to a simpler level.
Decibels

Darkest to Brightest Ratio

10 dB

100 dB

1000 dB

10000 dB

100000 dB
The measurement of decibels is important as that is the industry standard for the type of sensor the camera will feature. Lux, conversely, doesn't need a matching measurement but will match a given scenario. For example, .2 to 1 Lux equals a night with a full moon, 500 to 1000 lux is typically an office, and 100,000 lux is direct sunlight.
That information is important because it then allows manufacturers to develop the technology that suits normal environments. While our eyes can achieve a wide range of light, most security cameras cannot unless outfitted with the technology in question. Regular offices, rooms with windows, garages, and typical work environments will typically use normal WDR to easily combat glare and dark spots. Meanwhile, lobbies, corridors near an outdoor entrance, areas prone to car light beams, and so on are likely to need super wide dynamic range cameras.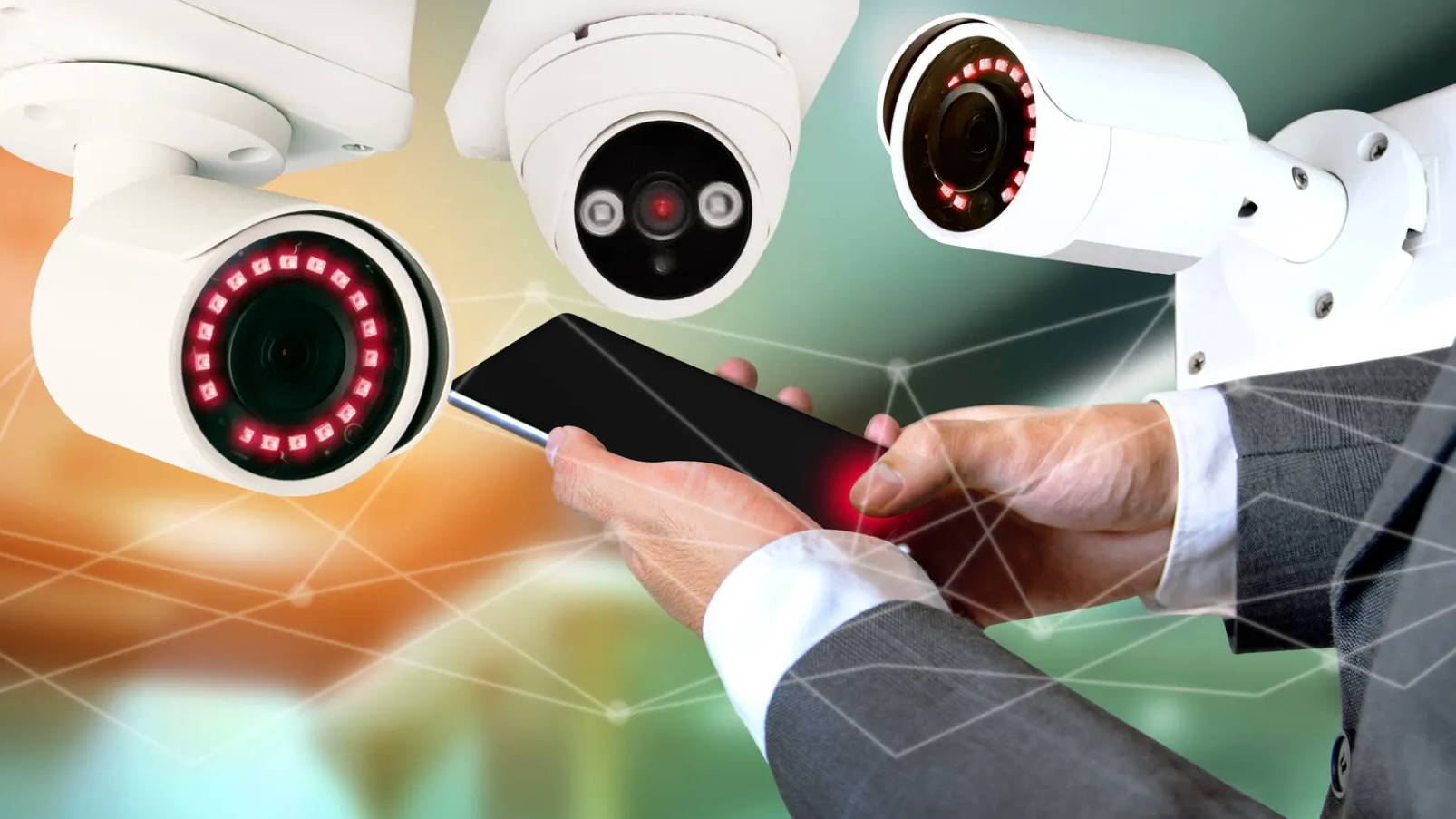 The Difference between normal and super wide WDR
Following the logic displayed above, you can measure your eyes and camera sensors similarly using decibels. The difference between your eyes, normal WDR, and the super wide technology is simply how much illuminance each can handle. While the numbers can differ for specific examples, your eyes can handle 80 to 110 decibels, the normal wide dynamic range can deal with 60 to 72 decibels, and the super wide version can handle 144 decibels.
To be clear, both digital and true WDR are measured similarly despite being different in design, as they are based on the measurements above. While each might handle light differently, both can be normal or super wide, respectively.
Wide dynamic range was designed to combat glare and dark spots in video feeds while also improving overall footage quality. However, the feature can take up more data in a given recorder or server. That is especially the case with true WDR, which takes multiple images at a time per frame before combining them to make the best result. It can also be the case that your system features multiple supportive cameras on the same shot or surrounding area and does not necessarily need the feature at every vantage point.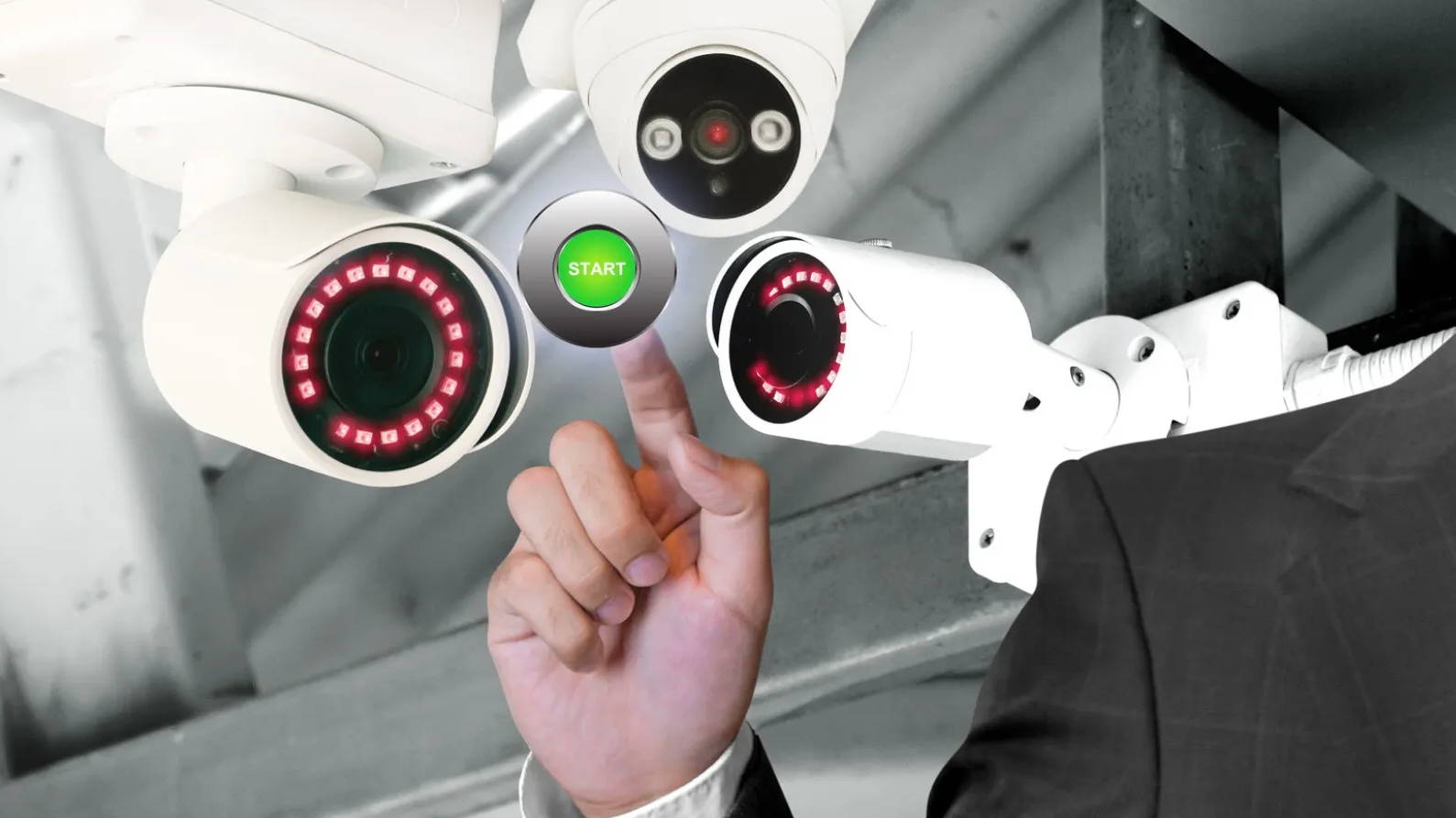 Improve your surveillance with WDR cameras!
When it comes to the best result for your security camera system, we at A1 Security Cameras definitely recommend WDR to each of our customers. The technology is one that vastly improves the performance of each CCTV product it is included with and allows for the surveillance of an area to be far more effective at all times of the day. Better yet, year by year you are sure to see advancements in the technology that matches the CCTV industry so glare and low light become less of a problem. So when considering this wide dynamic range on a product or for your system, don't be afraid to contact us!
Recent Posts
Security cameras have become one of the most useful, yet confusing pieces of technology

To many businesses, Black Friday is both one of the best days of the year and th

One of the requests we most often receive from our first time customers is to re