How to Display and Control Your PTZ Camera

First, log into your security system through internet explorer.

Next, click on a black box highlighting it yellow. Then click on the camera icon next to your PTZ camera.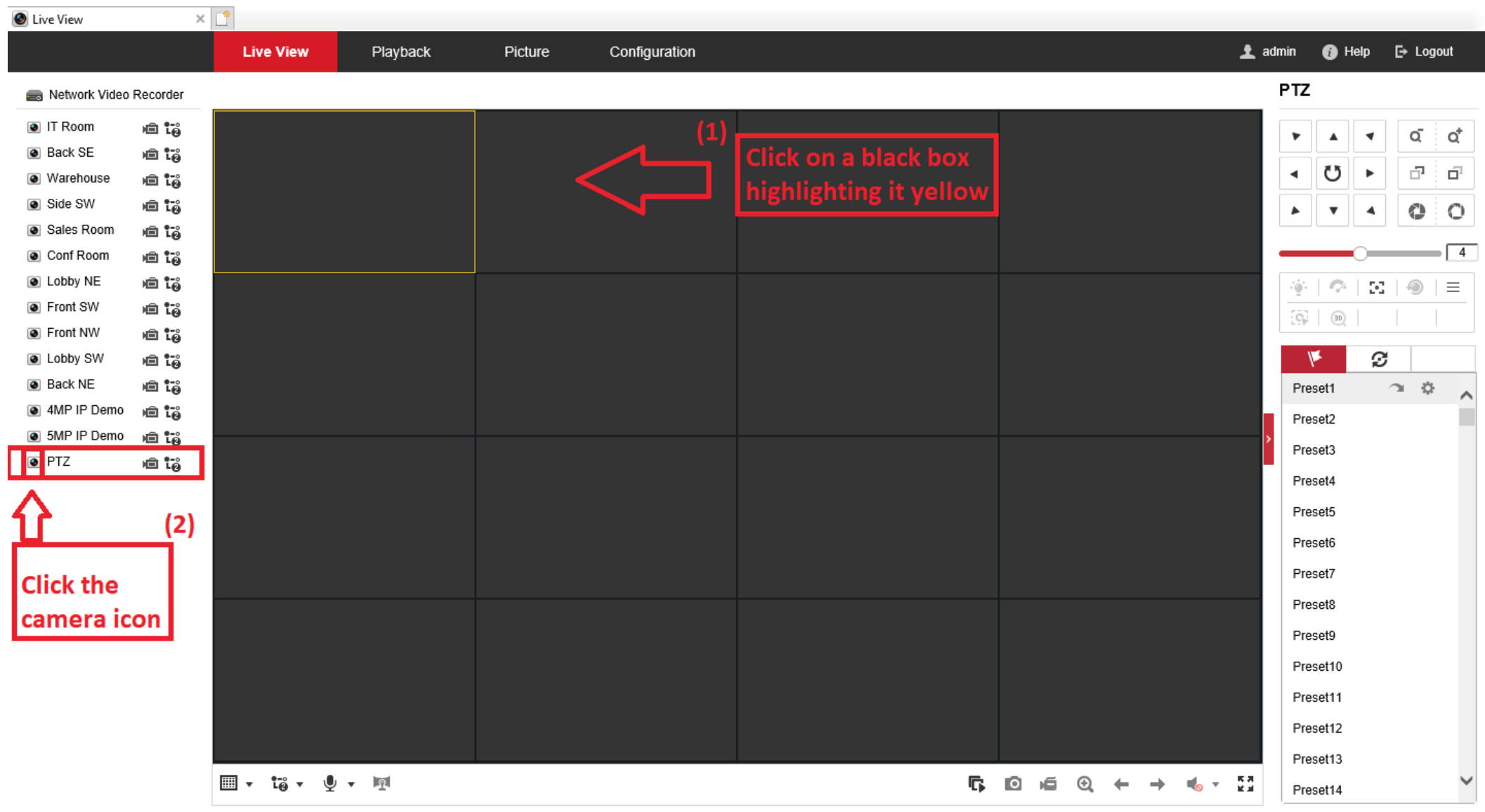 Click on the drop down arrow below to enlarge the PTZ image to a single screen.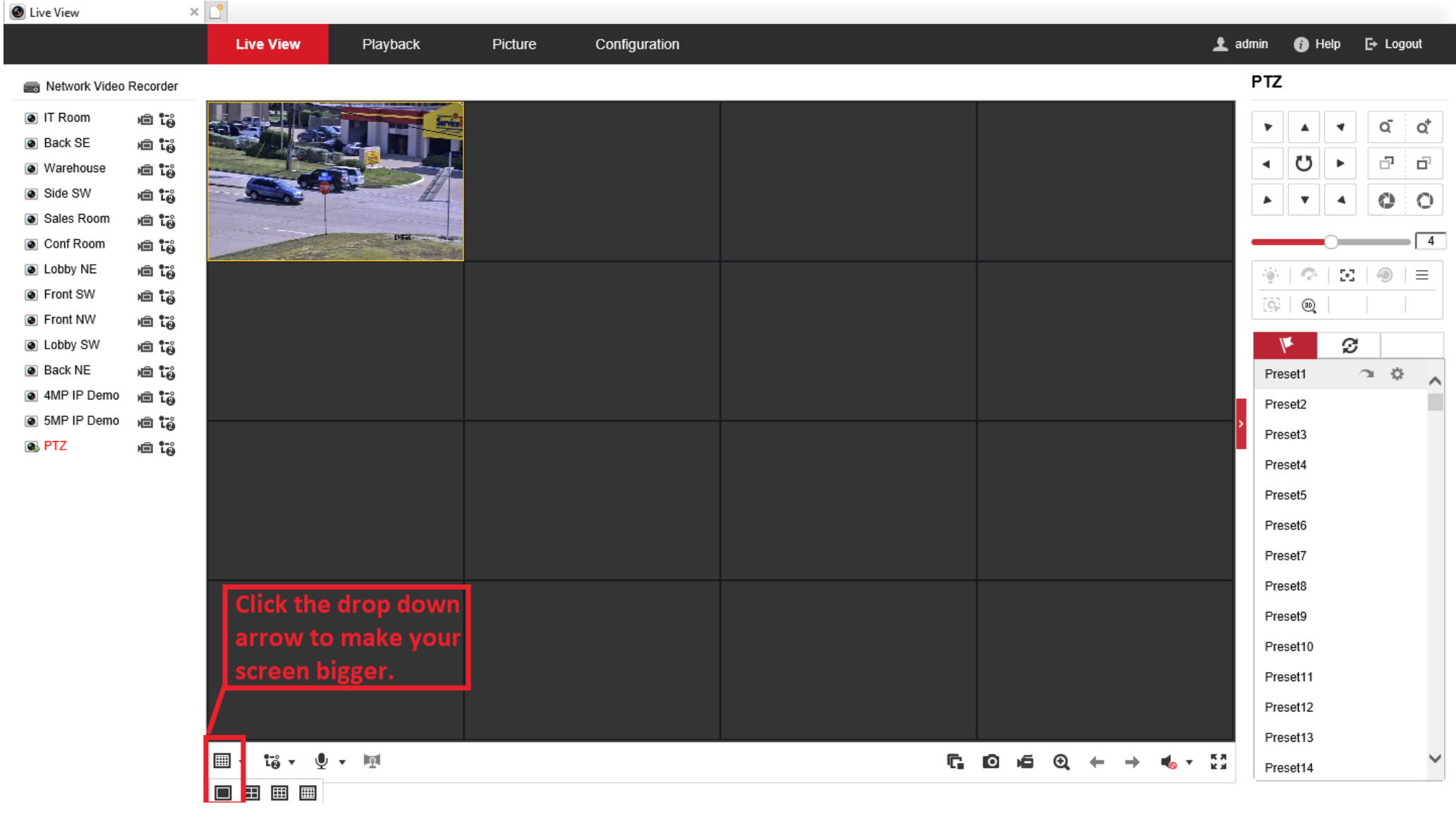 Now that your screen is large and you can see what you are looking at. Look at the top right of the screen. This is where you will locate your PTZ camera controls.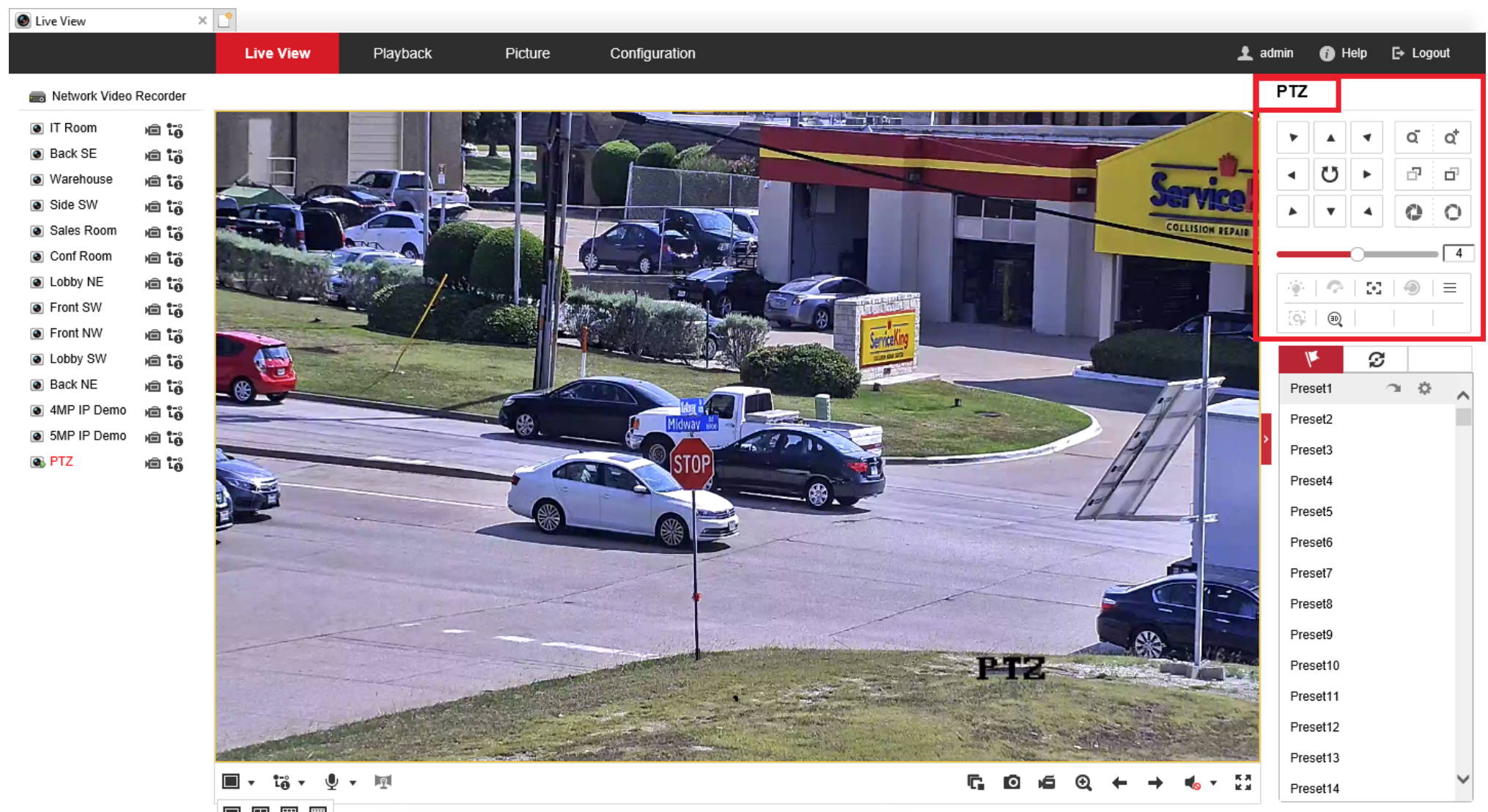 As far as controls go, the arrows in the red square above will allow you to move the camera from left to right, up and down, and full rotate. These are the buttons you will use to control your PTZ.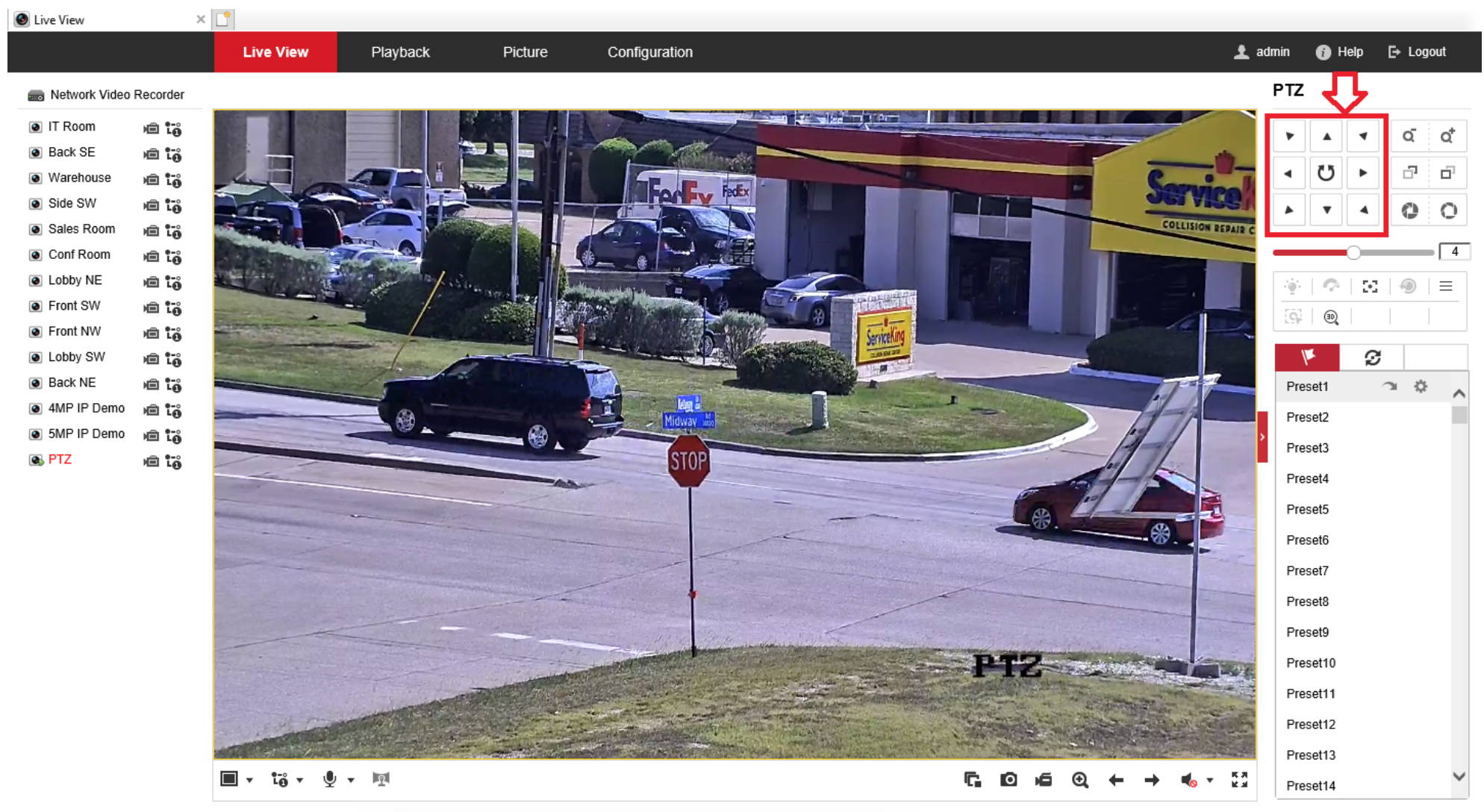 The magnifying glasses on the screen within the control menu is the zoom in and zoom out function. These will allow you to zoom in and out on command and will only zoom in as far as your cameras spec allows.
The squares indicate the focus in and focus out feature. If your camera ever seems blurry or unfocused, can configure that image with these buttons you here. Focus in and out until you get the image just right.
The darker and lighter circle located right below that are the two IRIS adjusters. This is the technology that determines how much lines is allowed into the camera to reflect off of the sensors. You can adjust this to your liking based off of the changes you see when adding or subtracting iris.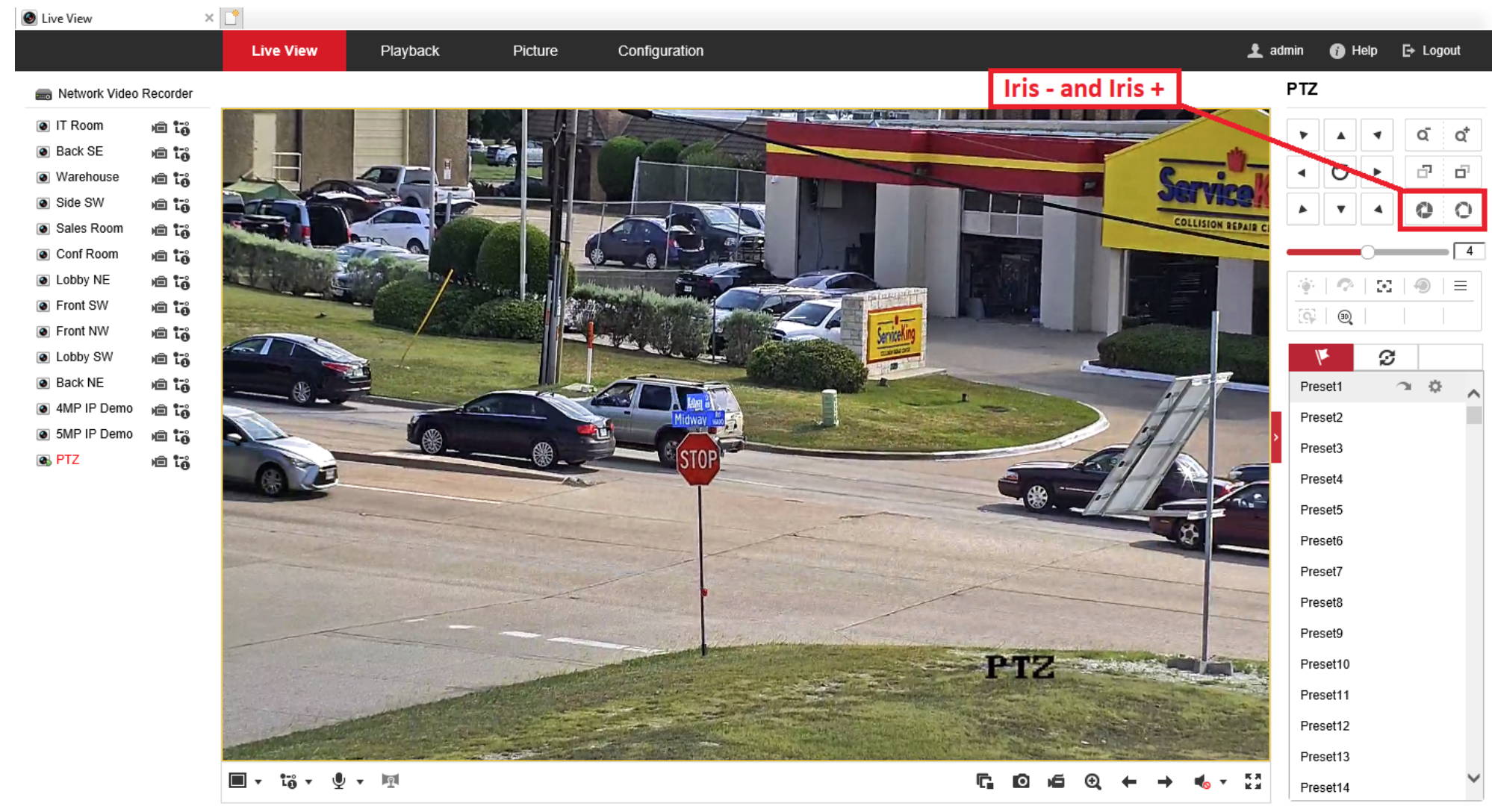 The other buttons below are going to be used much less but you can see what they are used for if you hover your mouse over the icon. Some buttons will not even be available depending on the camera that you have in place.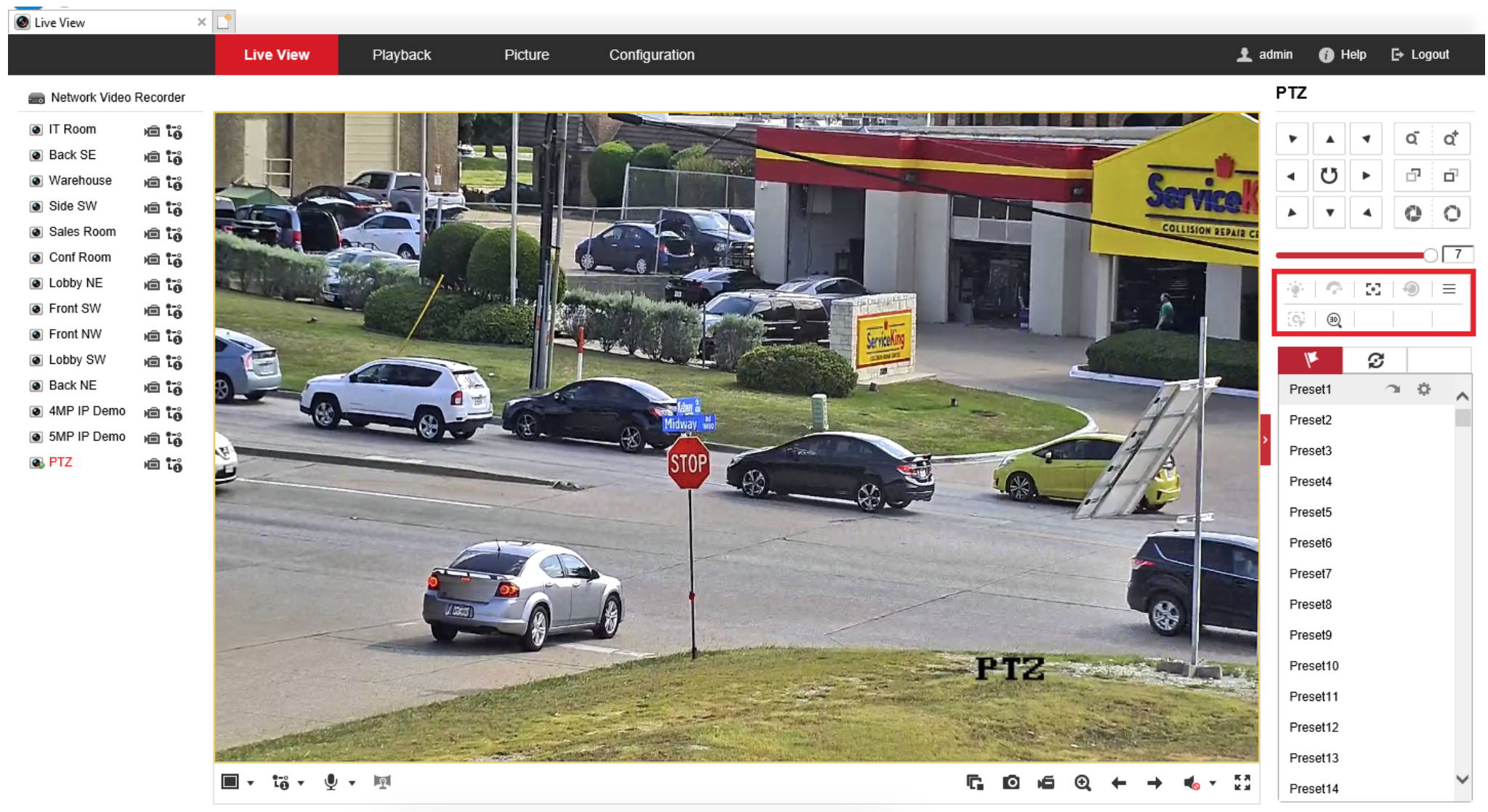 The two other features listed are the presets and the patrol path. For preset, this means you can click the preset and it will navigate the camera directly to that preset position. The path features allows you to set an automatic path for the camera to follow at a specific time.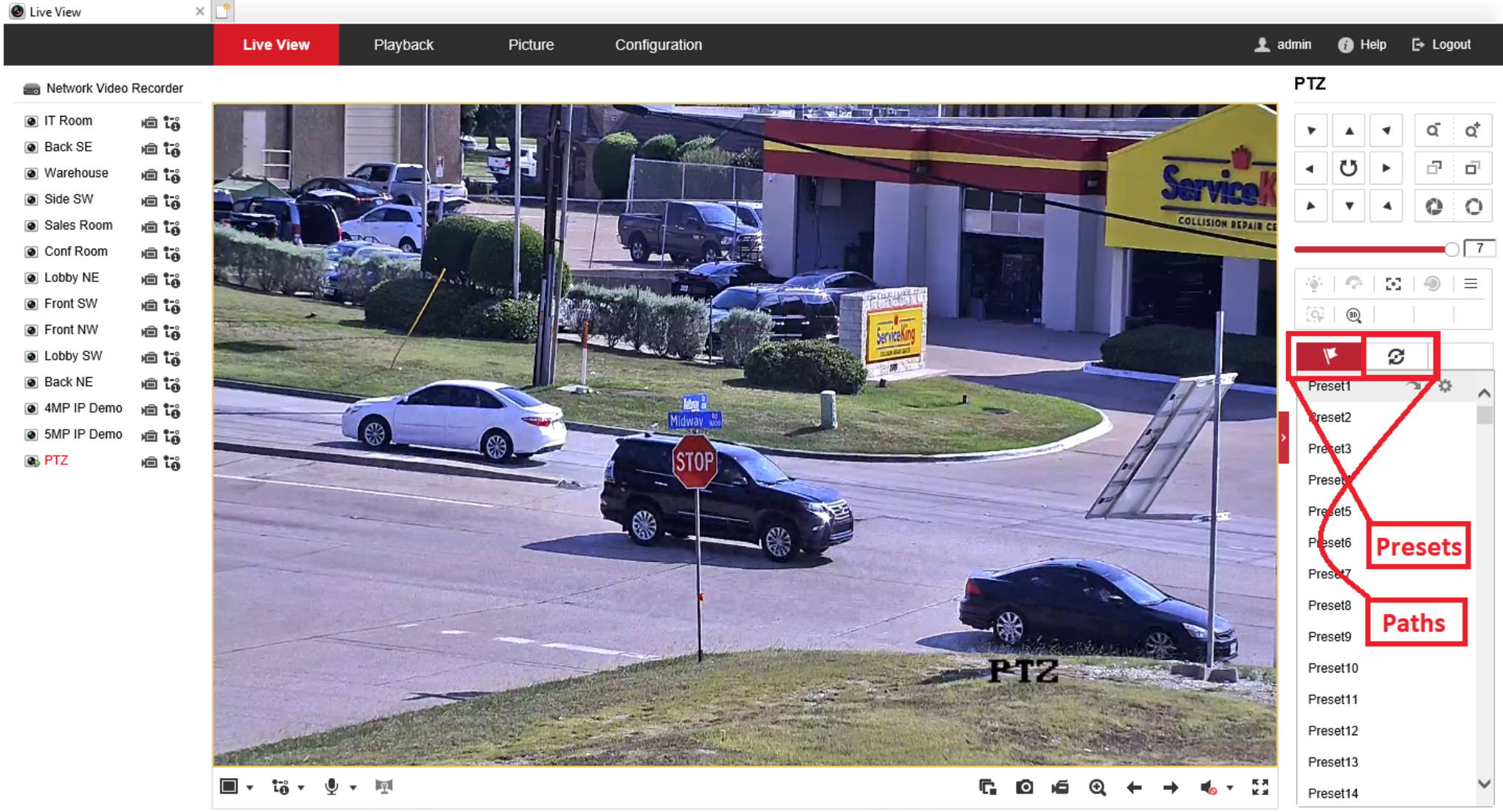 To create a preset, click on the flag to get to the preset section. Click on the gear to set your preset and then click on the preset number you are wanting that preset to be at.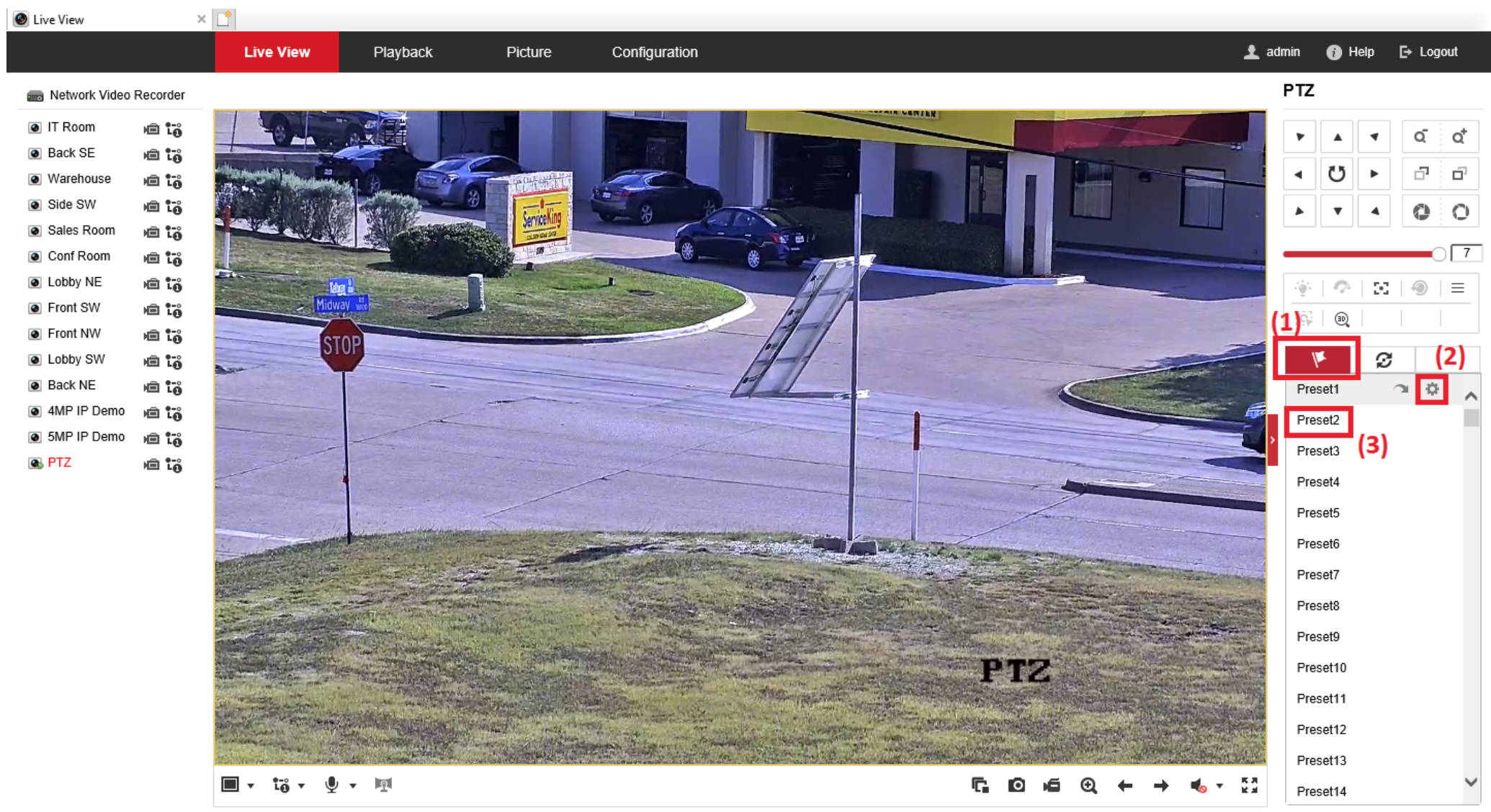 Move the camera away from that location you just set and click on the arrow to go back to the preset location. This makes it easier to move from location to location.
You will now see that the camera is back at its original position that you just set. This is how presets work.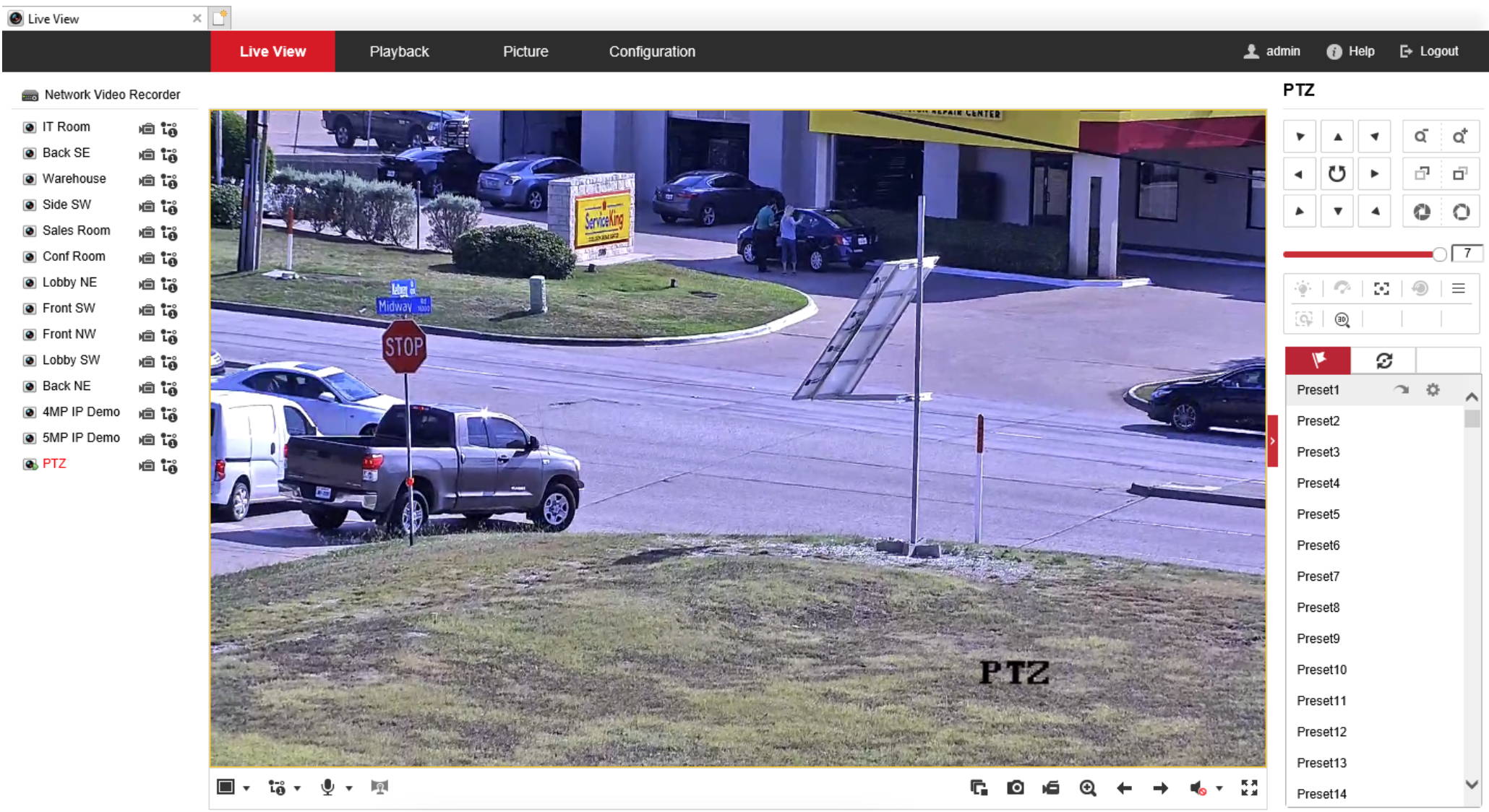 Recent Posts
Security cameras have become one of the most useful, yet confusing pieces of technology

To many businesses, Black Friday is both one of the best days of the year and th

One of the requests we most often receive from our first time customers is to re