QNAP's New Solution for Ransomware

QNAP announced a new back-up solution to avoid ransomware. A simple hardware upgrade in the QNAP TS-251 NAS provides a support for snapshots to restore your data.
QNAP states that "New or mutated ransomware is clearly still a threat for everyone's data security. Once infected, there is no guarantee that you can safely recover all of your data, even you reluctantly paid the huge amount ransom. To mitigate the situation, you need a thorough and complete backup solution. The QNAP TS-251 NAS is an affordable choice for backing up your important data. And you can further upgrade its main memory to 4GB to enable support for snapshots as an extra layer of protection. With TS-251, you can surf the net with confidence."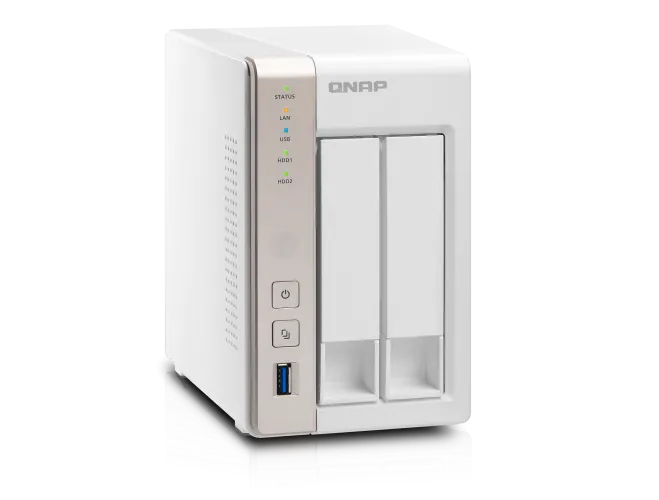 How to Prevent Data Loss with Snaphosts

Snapshots allow your QNAP NAS to record the state of the system at any time. If an unexpected situation arises on your system, you can revert back to a previous state that the snapshot has recorded. The Storage Manager adds an easy-to-use web-based snapshot tool for you to easily back up and restore data back to any point of time to prevent loss of important data.
The Storage Manager features numerous tools for taking snapshots and restoring files and data as necessary. Individual files can be easily restored if they are accidentally deleted or saved over, and the entire system can be easily reverted to a previous, healthier state if necessary. Snapshots can be taken by schedule or manually and then backed up to other NAS or servers in order to provide an all-encompassing backup solution.
For further information please visit "QNAP"
Centralize your file storage, sharing and backup with excellent performance
Run multiple Windows®/Linux®/UNIX®/Android™ based Operate multiple isolated Linux® systems as well as download containerized apps with Container Station
Play 1080p videos with the bundled remote control and 7.1 channel audio pass-through via HDMI
Transcode Full HD videos on-the-fly or offline*

Recent Posts
To many businesses, Black Friday is both one of the best days of the year and th

One of the requests we most often receive from our first time customers is to re

A technology that becomes progressively more available year by year, WDR or wide dynamic