QNAP Security Launches VioStor NVR Firmware QVR 5.0

QNAP, one of our leading NVR manufacturers, has announced a new software update for their NVRs. Before going into the details of their software release, I'd like to mention that we worked with QNAP extensively on many installation and integration projects. Namely, in a school security system project here in Texas. This project was published as "success story" by QNAP Security division. Our customers have been very happy with the flexibility and durability of QNAP's Linux based NVR technology.
In a recent update from QNAP, we learned that they released their brand-new QNAP VioStor NVR firmware QVR 5.0.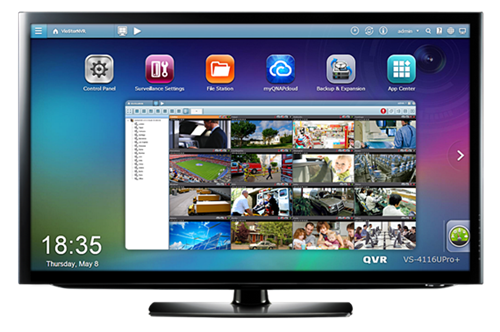 In this new firmware update, QNAP introduces:
Intelligent desktop with multi-window design,

Simplified user interface

Vcam & Vmobile that allows mobile phones to save videos straight from NVR to mobile phone

Simplified license management to new licenses into the system

myQNAPcloud which automates dynamic DNS and port mapping configuration

Intelligent Features such as

Ability to automatically increase video recording quality at the time of an alarm event to capture higher quality picture.

Ability to change the compression, resolution, FBS and quality settings for multiple video streams according to network bandwidth resources as well as the number of live-view channels.

Support for over 2,6000 IP camera models from 100 high quality brands in the market.
A1 Security Cameras experts are available to help with any surveillance projects that might involve QNAP NVRs or any other products you might need for your applications.
Recent Posts
Security cameras have become one of the most useful, yet confusing pieces of technology

To many businesses, Black Friday is both one of the best days of the year and th

One of the requests we most often receive from our first time customers is to re