You may feel that your home is the safest place in the world, but statistics suggest something else. According to an FBI report, a staggering 2,103,787 burglaries took place in the United States in the year 2012 alone. Don't feel so safe now, do you?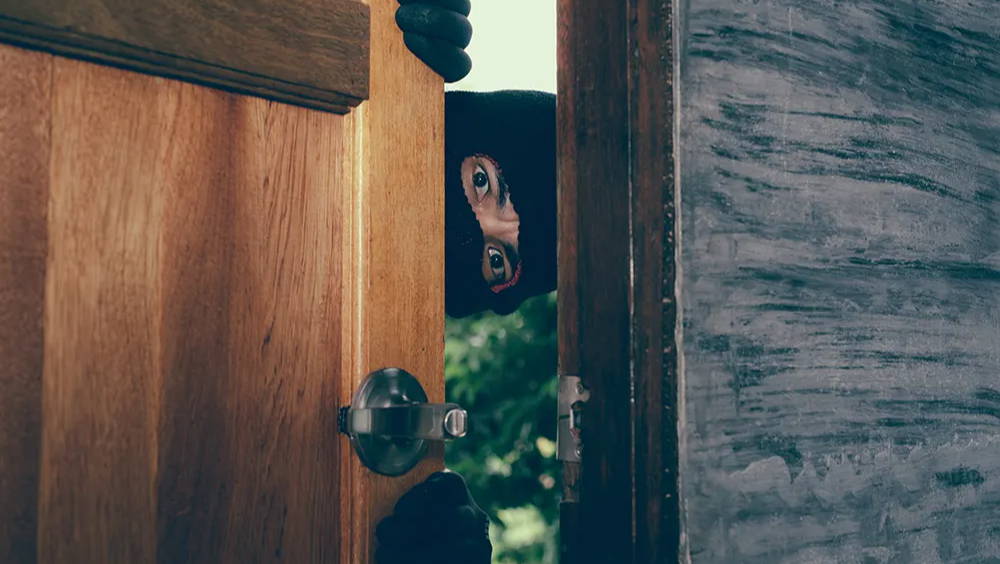 Top 8 Tips for New Homeowners to Tighten up Their Security
You may feel that your home is the safest place in the world, but statistics suggest something else. According to an FBI report, a staggering 2,103,787 burglaries took place in the United States in the year 2012 alone. Don't feel so safe now, do you?
Even if the rate of crime does fall, it does not mean that crime will stop completely. No statistic can guarantee the safety of your loved ones and your home. It doesn't take more than one open window or one unlocked door, to invite a burglar into your house and wipe it clean.
But then again, making your home secure requires that you do more than just lock your doors and windows. You need to work on holistic security to be able to cover all the vulnerabilities of your new home and seal each risk factor with a fitting security measure.
There's no doubt that tightening the security of a new home will need you to start from scratch. If you're worried and wondering about beefing up the safety quotient at your new residence, here are some tips to help you.
You need not buy the most sophisticated and state-of-the-art systems to spruce up your home security. What you will need depends a great deal on the location of your house and the requirements of your family.
If you have a suburban home with a yard and a garage, you may want to consider adding more lights in your outdoors to increase the visibility of the goings-on in your neighborhood and to keep an eye on who's visiting it.
Do not underestimate the power of good lighting. It can work as a deterrent for criminals and provide you with a clear view of the passers-by.
Install adequate lighting over the entry/exit points of your home and the garage. Place them along the entry way and in your yard to know exactly who your visitors are. For an added boost to your home security, install motion-sensing lighting
2. Keep the Curtains Drawn
Another simple way of increasing home security that most of us tend to overlook is to keep the curtains drawn/blinds shut once it gets dark. When we turn on the interior lights, we open up the scope for others to take a sneak peek into our homes. And if you have expensive items or gadgets on display, there is a very high probability that they will attract the attention of trespassers.
It is, therefore, important to decrease your indoor visibility. Doing so will go a long way in preventing your home from becoming a target. Too many people fall prey to habits such as leaving their entrances open and routines exposed to public view by not shutting their door, windows, garage, and blinds. Avoid becoming a victim with this simple step.
3. Sign Up for Neighborhood Watch
Want to feel more at ease with the idea of living in your neighborhood safely? Start interacting with your neighbors. Getting to know them will surely bring you a certain degree of peace of mind and a sense of security. Establish a sense of community and co-operation with them to increase the overall security in your neighborhood.
A lot of neighborhoods have a community watch program in place, wherein members of the program take turns to keep their eyes and ears open for suspicious people and activities. Having neighbors you can trust is a great thing and implies that you may have potential house-sitters around, in case you need to stay away for an extended period of time.
4. Install Security Cameras
Installing security cameras strategically in and around your home is a great way to frighten potential intruders, thereby preventing any sort of trespassing around your property. The mere sight of it can be alarming for anyone who may be hatching a plan to burgle your home.
The most vulnerable entry points of your home include the entrance(s), the garage, the windows (especially the rear ones), the driveway, the backyard, the basement stairs, the nursery, and other areas such as your guest house, pool house, green house, animal shed, and barn, etc.
Security alarms are another way of discouraging thieves from waltzing into your home. Sound alarms, digital locks, and other alarms will catch intruders off-guard when they enter your home and have them running for their life. Plus, the alarms will also alert others in your neighborhood to the break-in.
Security alarms are great in homes located in relatively thinly populated areas. Not only can they help people stay more vigilant, their presence is intimidating enough to prevent intrusion in the first place. Do make sure that you replace their batteries periodically, though.
6. Reinforce Security at Small Entry Points
So you keep your doors locked at all times, but have you ever given a thought to the role your windows can play in letting unwanted people in? Windows are high-risk points and hence you need to seal them from being smashed and used to gain unlawful entry into your home.
Reinforce security by replacing the regular glass in your windows (and doors, if applicable) with the unbreakable variety. Further, arrange the furniture and other items in your home so that no one can grab any of it through a window or a door. This is how most robberies take place. A little common sense here can go a long way.
Nothing should be overlooked as far as improving your home security is concerned. If you have a front/backyard, a lawn, or a garden, you probably have thick bushes, shrubberies, trees, and branches growing out in all directions.
Make sure these are trimmed regularly to prevent your landscaped garden from becoming a hiding place for burglars.
Getting a dog will probably be the most natural and fool-proof alarm system you can have as far as detecting home intrusion is concerned. Not only do dogs make our homes come alive, they also make us feel secure due to their keen ability to detect intrusion from yards away. They are gifted with a heightened sense of smell and hearing, plus they tend to be territorial and can intuitively identify out-of-the-ordinary happenings and people.
Most dogs can be trained to focus on the security aspect of the home. And yes, they come at a cost, but they are an investment, really. They can be extremely observant, dependable, loyal and an asset to your family.
A home is not a home until you feel safe in it. The safety of your family should always be a top priority. While there are several ways of achieving it, the above points should steer you in the right direction from Day One.
Recent Posts
To many businesses, Black Friday is both one of the best days of the year and th

One of the requests we most often receive from our first time customers is to re

A technology that becomes progressively more available year by year, WDR or wide dynamic