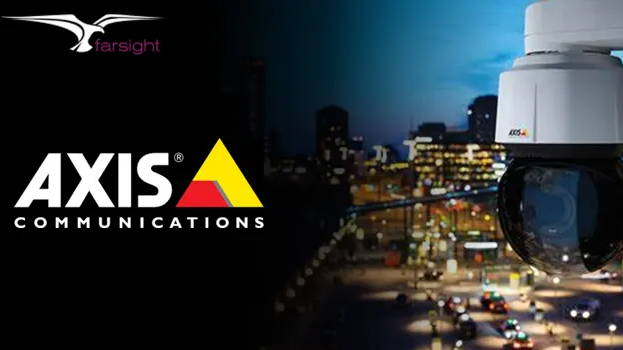 Axis Camera Station is easily one of the most intuitive and quick viewing software out there. From the moment you open Camera Station it is readily apparent that Axis invested a lot of time and resources into their proprietary tools. Users are able to use a large variety of features to help squeeze the absolute best out of what are, already, great Axis cameras. The newest version of Camera Station is one of the most seamless experiences out there in video monitoring software. Additionally, Camera Station can operate with 3rd party cameras as well!
Tampering alarms can be triggered whenever the camera is moved/hit or its view is impeded. This is an excellent way of catching people trying to steal or damage a camera. Smart Search is a function that can be defined by the user – basically, the user can set up triggers that cause the camera to zoom in on certain motions in the area. This is an excellent tool for many reasons. Imagine that you are overlooking a parking garage, obviously you want to track vehicles coming and going. What if you have a certain off-limits area of your business? If someone crosses that threshold, you can have the camera set to automatically begin following them!
1.
Of course, Axis went ahead and out did themselves with the 4.0 of the Camera Station. Extended Smart Search allows users to establish a specific area in the recordings and then crawl back through their data to find any activity in that specified area. This makes it incredibly easy to ascertain whether or not activity took place in a certain spot. It sure beats staring at the screen while holding the fast forward button! It is absolutely one of the best advancements we know of in video monitoring technology. Additionally, you can 'quarantine' a spot in your viewing and have that area specifically recorded onto a separate file – so you can have a larger recording, as well as a recording of a specific spot within that area!
Setup wizard with automatic camera discovery for easy installation

Incredibly easy to search through large and long files

Very advanced motion detection as well as specific triggers suited to specific scenarios

Audiovisual identification for remote entry controls (such as of doors)

Using a networked horn speaker, ability to remotely address people through voice

64-bit server and client architecture
A trail version can be found here:
https://www.axis.com/en-us/products/axis-camera-station
Axis's Camera Station has a simple setup that will automatically detect any cameras on your system.
We highly recommend calling us at 866-441-2288 while also using Axis's site designer found here:
https://www.axis.com/en-us/support/tools/axis-site-designer
Axis Camera Station works best on systems with 32 or less cameras (as that is when upgrades from 3.0 to 4.0 are free!). You can find more info about Axis's licensing here:
https://www.axis.com/en-us/products/axis-camera-station/license-information/license-calculator
Remote Viewing on Your Mobile Device
Many of the functions of the Axis Camera Station translate directly onto a mobile device! Here's what it looks like and how it functions:
Easily add, organize, and define systems.
Each category can be opened into many viewing portals.
A common example of what the viewing will look like.
From this screen, the user can easily toggle quality levels as well as take snapshots.
Drag-and-drop for quick navigation to cameras to show video on selected screens;
Instant replay that allows the operator to navigate from live video to replaying the same incident over and over again;
Manually triggered event capability from live view with on-screen action buttons that can be used to open/close doors and switch on/off lights (for example);
Automatic installation and configuration of advanced video motion detection, VMD 2.1, into connected Axis cameras as part of the setup;
64-bit server and client architecture to increase performance and robustness.
Recent Posts
Security cameras have become one of the most useful, yet confusing pieces of technology

To many businesses, Black Friday is both one of the best days of the year and th

One of the requests we most often receive from our first time customers is to re