Most Popular Security Camera Technologies: WDR, DNR, Smart IR, ONVIF, PoE
WDR (Wide Dynamic Range)* WDR imaging is a method used to produce images that try to recreate the full-scene content in scenes that have a dynamic range that cannot be captured by standard cameras in one image. Benefits of WDR:
Images with exceptional clarity and sharpness.

More details in tone mapping, both the darkest and the brightest parts are taken into account.
True WDR, Digital WDR, Ultra WDR, View-DR
DNR (Digital Noise Reduction)* Traditional DNR technology utilizes temporal noise reduction. This technique basically compares one frame to the next and removes any tiny specs in each frame that do not match. The idea is that by blending the frames, the overall noise content in an image is reduced. 3D DNR employs inter-frame reduction which refers to the previous and next frames' pixel values for noise processing. Benefits of 3D DNR:
Cleaner signal,

Greater disk space savings,

Sharper, more accurate images, making it easier to identify suspects.
2D DNR, 3D DNR
SMART IR (Infrared)* In most night-time scenarios, very little ambient light is available. Infrared light is a great light source since it is invisible to human eyes but visible to image sensors. A camera with traditional IR illuminators may not be applied in all kinds of environments. This often leads to over- or under-illuminated video footage. Benefits of Smart IR:
Instantly response to the lighting change,

Evenly adjust the IR lighting intensity,

Anti-overexposure,

Noise Reduction.
ONVIF* ONVIF is an open industry forum for the development of a global standard for the interface of IP-based physical security products. Founded in 2008 by Axis, Bosch and Sony, the forum rapidly gained momentum and is today endorsed by the majority of the world's largest manufacturers of IP video products. The cornerstones of the organization are:
Standardization of communication between IP-based physical security devices,

Interoperability between IP-based physical security products regardless of manufacturer,

Open to all companies and organizations.
PoE (Power over Ethernet)* PoE is a technology designed to deliver power to networking devices using existing data communications cabling. Benefits of PoE include:
Power and data on one cable,

No need for external power,

More control over the edge device,

Device can be moved easily. Simpler deployment of devices,

Power management and monitoring via SNMP,

No need to upgrade existing cabling systems (UTP Cat 5 or better).
*For illustrative purposes only. Check specifications for PoE support.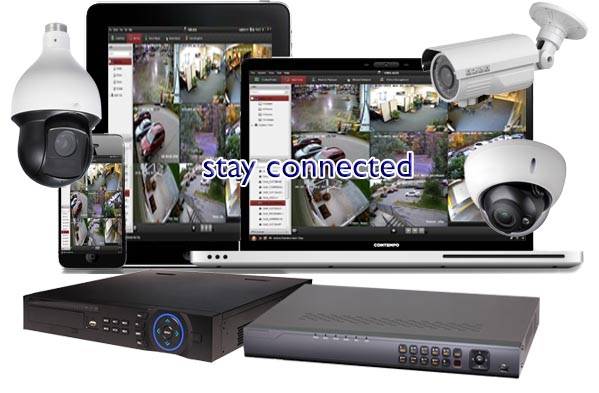 Device Compatibility and E-mail Alerts* Apple Iphone, Ipad, Mac, Laptop, Android compatible. When motion detected by the camera, e-mail is sent to your e-mail address if you set up your recorder.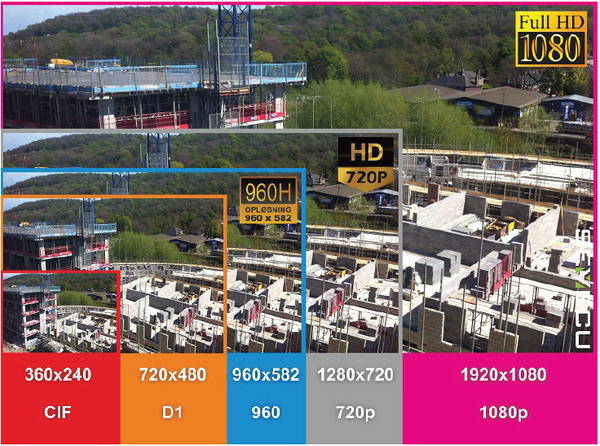 RESOLUTION* Resolution in an analog or digital world is similar, but there are some important differences in how it is defined. In analog video, an image consists of lines or TV-lines since analog video technology is derived from the television industry. In a digital system, an image is made up of square pixels. More pixels means more detail and a larger virtual workspace. Megapixel resolution also provides a greater degree of flexibility in terms of being able to provide images with different aspect ratios. 720P, 1080P, 4K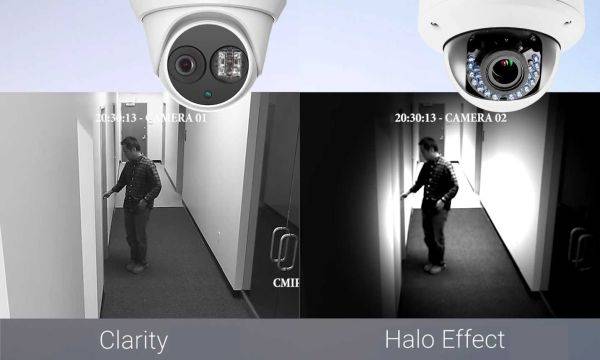 MATRIX and LED IR*
Benefits of Matrix IR
Longer IR lifespan,

40% more powerful,

21% more energy efficient,

Better heat dissipation,

Clearer night surveillance
IP66, IP67, IK10 (Weather and Vandal Proof)*
The IP66 represents water sealing against jets of water.

The IP67 represents protection against temporary immersion.

IK stands for resistance to mechanical impacts.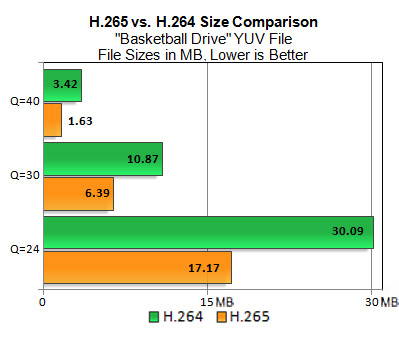 MJPEG4, H264 and H265 (Video Coding)* H.265, aka HEVC, is the successor to H.264. H.265 is meant to double the compression rates of H.264, allowing for the propagation of 4K and 8K content over existing delivery systems. On the left side, the chart gives a good basic idea of what sorts of benefits H.265 can offer compared to H.264. While it's not hitting 50% bandwidth savings in most cases, it's close — quantizer 24 is 57% the size, q=30 is 59%, and q=40 is just 47%. Granted, at a quantizer of 40, the final output is wretched — but it's wretched at less than half the bandwidth.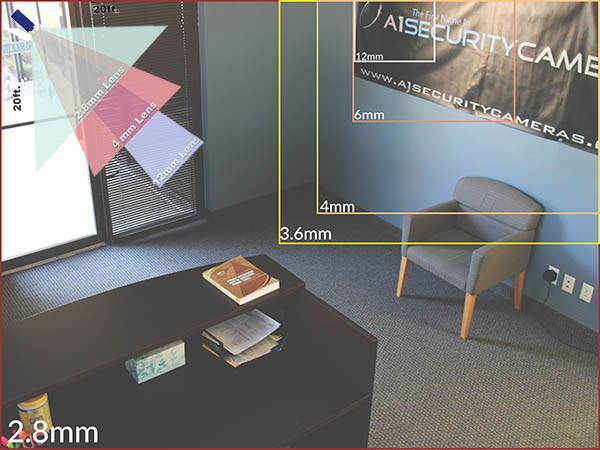 LENSES (Fixed, Varifocal, Motorized)* Fixed Lens Varifocal Lenses Motorized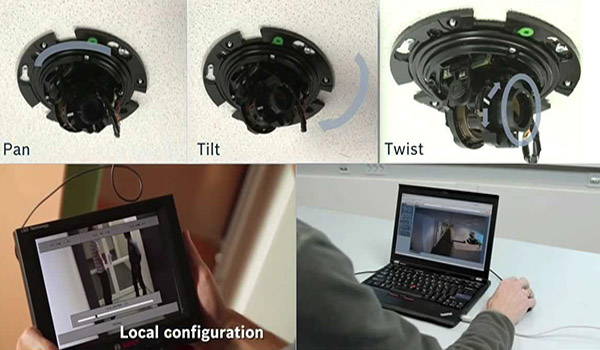 3 AXIS* (PAN-TILT-TWIST) Three-axis models add the ability to rotate the camera module within the yoke. This allows you to adjust the angle that the camera looks at the scene from.
SD CARD SLOT* (Micro SD/SDHC)
Recent Posts
Security cameras have become one of the most useful, yet confusing pieces of technology

To many businesses, Black Friday is both one of the best days of the year and th

One of the requests we most often receive from our first time customers is to re