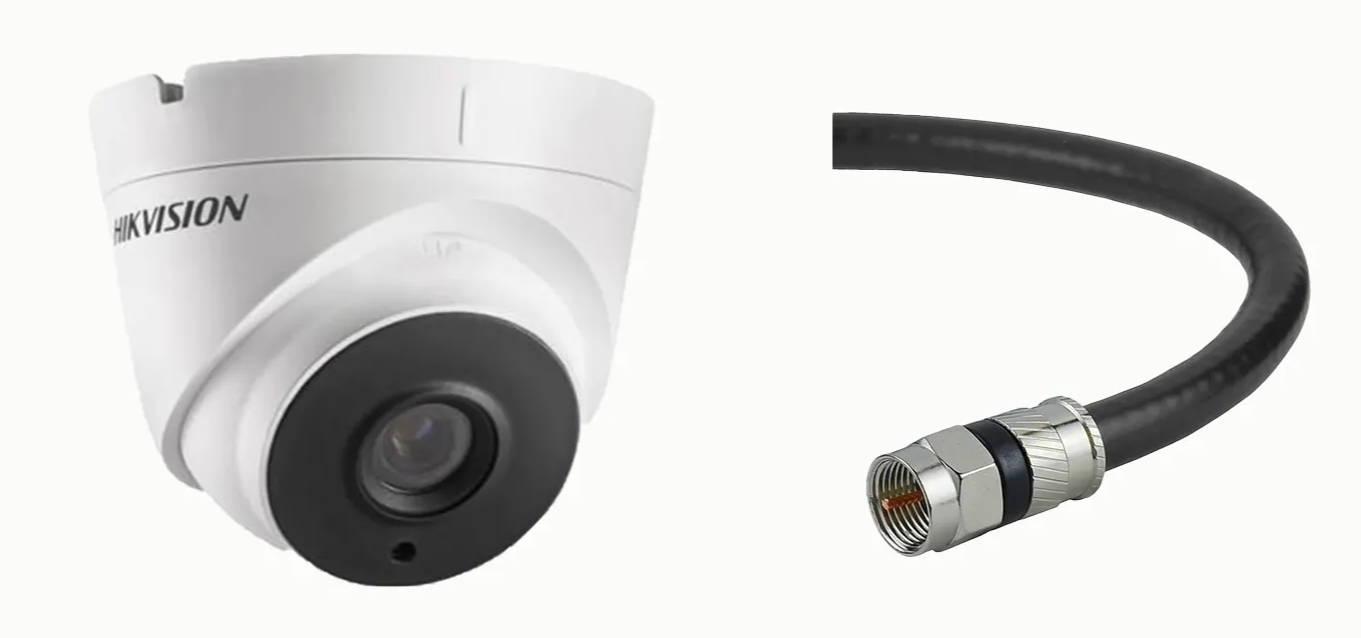 There is a new tech: PoC (Power over Coax)
IP cameras are very practical because of Power over Ethernet (PoE) ability which allows user to get rid of getting energy from seperate power source.
Nowadays HD analog systems become a real challenger for IP systems, but their need for another power source (as SD systems do) cause them to lose the race.
TVI has a revolutionary solution for this: Power over Coax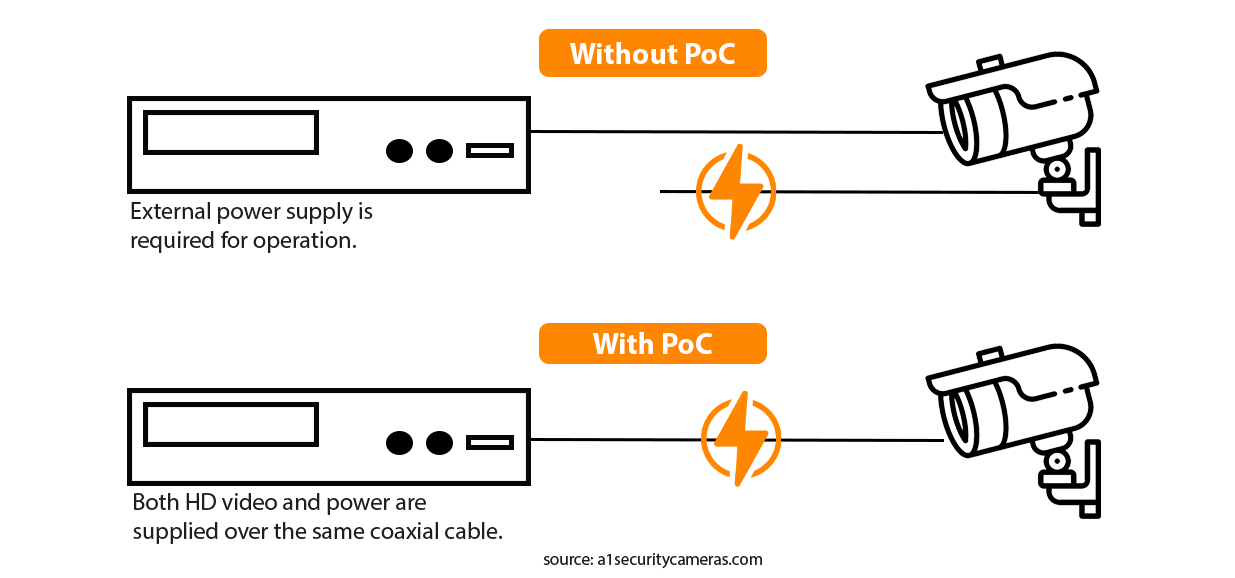 What is Power over Ethernet (PoE)?
PoC a.k.a. Power over Coax cameras, is a new power system that can supply energy to analog HD systems through coax cable, without any other power source.
Gossips are spreading out from China that Hikvision is prepairing TVI cameras and recorders which supports Power over Coax . Hikvision USA confirmed this but did not give an exact release date. In the recent days Dahua also announced PoC products but yet they have not given the date when the products hit the markets. Techpoint ( company behind TVI) , stated that they are working on a solution that integrates all the external components into their chipset. So we can say Power over Coax cameras may hit the markets in late 2017.
It's mostly beneficial if you have an existing analog system. It will be a great time, money and working hours saver by using your old system cables that are already installed.
You may replace your siamese cable with RD59 cable which gives a profit of $0.02 per foot ( $0.06 per meter) and also you will not be needing any new power source (mostly costs around $130 + $100 for hanging and connecting expenses) which will let you save around $230.
What is better, PoE or PoC?
Whereas power over ethernet generally uses twisted-pair cables to be an effective hybrid, power over coaxial only uses coaxial cabling to get the job done. At present, the clear winner between the two types is PoC due to superior capability at farther distances and lower cost. While PoE provides excellent results and better quality, it generally requires the newest equipment as of the time of writing. However, both are still pretty recent technologies in the industry, each is becoming more common due to providing a security system with an edge of flexibility.
A1 Security Cameras can quickly help you make the switch to either power over coaxial or power over ethernet when you are looking to upgrade your security camera system. So when you are looking for the best equipment, surveillance solutions, and for your home or business, we've got the perfect team lined up for you. Contact us today for more!
Recommended PoC Cameras: Hikvision DS-2CE56H5T-IT3E
Recent Posts
To many businesses, Black Friday is both one of the best days of the year and th

One of the requests we most often receive from our first time customers is to re

A technology that becomes progressively more available year by year, WDR or wide dynamic