10 Different Things You Should Know About School Security Cameras

Are There Cameras in School Parking Lots?
Yes, it is pretty standard for schools to implement security cameras systems for the parking lots and moreover around the building. Schools in the United States and worldwide are arguably the most critical places in the community to implement security measures like school security cameras. According to the National Center for Education in 2016, institutions in the U.S.A. alone implemented school security cameras in some form or fashion, with the percentages coming out to:

Elementary schools 73.2%

Middle schools 88.6%

High schools 94.2%



Furthermore, according to the National Center for Education Statistics, 84% of teenage students questioned in a 2017 study had noticed a school security camera at their school. Unfortunately, however, many such institutions do not feature specialized functions in their installations like zoom or high enough quality to gather important information on events that may occur. Such features are essential because educational institutions have a legal and moral obligation to maintain a safe environment for their students. Fortunately, A1 Security Cameras can help with precisely that.
A1 Security Cameras not only offers excellent options from our catalog but also can help you upgrade your security system with superior school security cameras and recorders. In addition, we can help make your campus and students safer with all of the techniques, products, and services we have available. Contact us today for more information!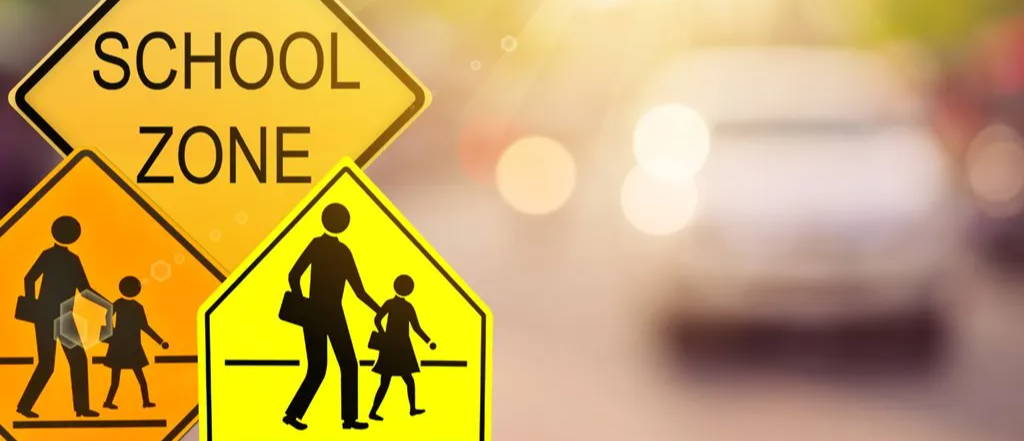 Advantages of Security Cameras on school parking lots?
When installed correctly, especially by our team of installers that serve the residents of Dallas Fort Worth, parking lot security cameras serve only to benefit everyone. Such devices benefit school security and help student interaction while reducing possible criminal activity. Specifically, such perks statistically show themselves as:

Allows for early warning

Effective perimeter surveillance

Helps possible vehicular collisions

Reduces negative student to student conflict

Reduces the chance of crime



Whereas there is no system that will actively neutralize a threat the moment encroaches upon campus, school security cameras help to improve the institution across the board. Security cameras placed in the best spots in the parking lot may catch someone clearly meaning to do harm, for example, and allow teachers to lock the school down and contact the appropriate authorities before any damage can be done.
Furthermore, when applied correctly, school security cameras can allow the spotting of intruders in or outside the parking lot. Such a placement might require wireless security cameras, which can be easily placed outside of the school thanks to their capabilities on wireless networks. Schools needing extra signals for their wireless security system may also enjoy our wireless access points, which can benefit security systems with better range and strength!
Legal matters, however, between anyone coming onto campus can always be a headache to work out. When schools have security cameras set up in the parking lots, evidence can quickly be provided to the parties involved, and conflict can be easily avoided.
Finally, school security cameras installed in the parking lot allow for faculty to monitor interactions between students just before leaving the perimeter. Such a security camera system may help detect bullying or other aggressive behavior and enable teachers or parents to put a stop to it effectively.
Are cameras on school parking lots an invasion of privacy?
Technically, school security cameras in and on school grounds are not viewed as an invasion of privacy. They are placed in positions that make no infringement of any individual's right to privacy. Specifically, with parking lot security cameras, each device is generally placed at a vantage point that allows for surveillance of the surrounding perimeter and the vehicles parked within. Such vantage points include:

Entrances and exits

Light polls

Root top ledge

Perimeter walls

School security cameras in the parking lot are moreover designed to protect the vehicles located there during the day, keep an eye on the perimeter, and help find loitering students. Expressly stated, such cameras maintain a sense of school safety and security for all those that are in the institution. As mentioned above, such surveillance will also allow the prevention of bullying and vandalism caused by the students themselves. While privacy may be a worry to parents and teachers alike, the simple truth is that school security cameras installed in the parking lot allow for more benefits than drawbacks across the board. However, two related arguments concerning parking lot security cameras will be slightly expanded upon below.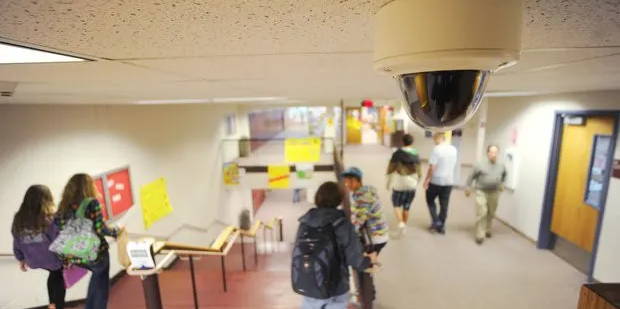 What is an argument against school surveillance?
An argument both parents and teachers have brought up against school security cameras is that they might make an authoritarian environment devoid of privacy for the students. Such an argument assumes that security cameras are operated constantly by personnel or that 100% of the video footage is scanned every single time. Furthermore, many activists in the United States lean towards using the 4th amendment of the Bill of Rights to defend a student's right to privacy. However, there are two counterarguments, respectively.
It is a statistical fact that school security cameras placed in the parking lots reduce crime. Whereas there are arguments made against schools implementing such devices on the premises, doing so outside is far more beneficial than otherwise. Any psychological effects on students can be considered negligible because the parking lot is not a place on any campus students are meant to linger. Furthermore, such a belief would conflict with policies protecting vehicles, the valuables in those vehicles, and the surrounding perimeter.
Whereas the 4th amendment protects a student's right to privacy, that does not necessarily extend to school security cameras. However, electronic surveillance is covered by the 4th amendment, thanks to the Supreme Court. As mentioned above, schools generally place cameras where there is distinctly no invasion of privacy beyond when there is surveillance where they should not be lingering. Furthermore, schools with cameras have policies in place parents agree to and are not misused without harsh punishments.
Should surveillance cameras be used to ensure safety in schools?
As shown above, there are numerous arguments for and against security cameras on school parking lots. However, schools should utilize every tool at their disposal to keep students safe, and security cameras in the parking lot help do precisely that. Especially when upgraded with zoom or higher quality footage, school security cameras reduce:

Assault

Bullying

Trespassing

Vandalism

Vehicular burglary

Aside from such crimes committed by students and trespassers alike, school security cameras and systems also allow for added security against active threats or kidnapping. While such crimes are a serious subject, having a capable security camera system provides professionals with enough information to inform local law enforcement or take the appropriate action. A1 Security Cameras offers excellent options for schools that require security cameras, especially when our clients choose our design help service.
When looking to implement security cameras throughout your school and parking lot, our team can help by providing the best plan for each device. Not only can we help by getting you each product, but we can also handle where they would go to be the most effective possible. Whereas we cannot install everywhere, we can help every customer globally with design help.
Best security cameras for school parking lots?
For a school parking lot, A1 Security Cameras features multiple options that will make schools effectively safer during all hours. One of the best examples of that turns out to be ip cameras. Designed to both work hard wired or on a wireless network, these security cameras offer several features that will benefit anyone looking for enhanced security. Such benefits include:
Adjustable settings

Internal storage

Software management

When you need to adjust the video feed or settings of the incoming video footage, these cameras provide an excellent avenue for surveillance. These security cameras also can be reliable in a mixed wired and wireless system, offering a flexible method to dealing with local security without having to resort to costly installations or overstraining the local wireless network. Furthermore, they can be better managed with VMS or video management software. Using such programming, whether through a computer or network video recorder, provides the entire system with improved results that benefit security in nearly all circumstances. Furthermore, as a flexible camera system, more can be added later down the road. As the latest in security technology, advancements are always forthcoming.
Some of the best IP cameras A1 Security Cameras can suggest are made by Axis, Bosch, and Mobotix. Such cameras are advanced, provide a wealth of features, and come in a range of prices. Contact us today for more information or options!
How good are cameras in parking lots?
As discussed in a past post about the benefits of outdoor cameras, security cameras designed for the outdoors perform wonderfully night and day. Especially when installed in well-lit areas, outdoor security cameras installed in parking lots can catch events at all times of the day, even when the weather is fairly unreasonable. Due to cars taking up parking lots each day, you can achieve quality with your security cameras through A1 Security Cameras with the options we offer, like HD CCTV Security Cameras. Performance with outdoor school security cameras is no longer an issue, especially when you choose our team of professionals to install them.
Two mistakes that should be mentioned in accordance with quality are some clients preparing a security camera system and miscalculating the storage and bitrate needed. A1 Security Cameras offers excellent tools at your disposal completely free of charge. The Storage Calculator combines all of the factors you will need to think of and puts them into an easy format you can input, so your recording system features all the storage it might need to meet your expectations. The Bitrate Calculator allows you to learn the exact minimum upload speed your security camera system will need in order to provide quality and resolution.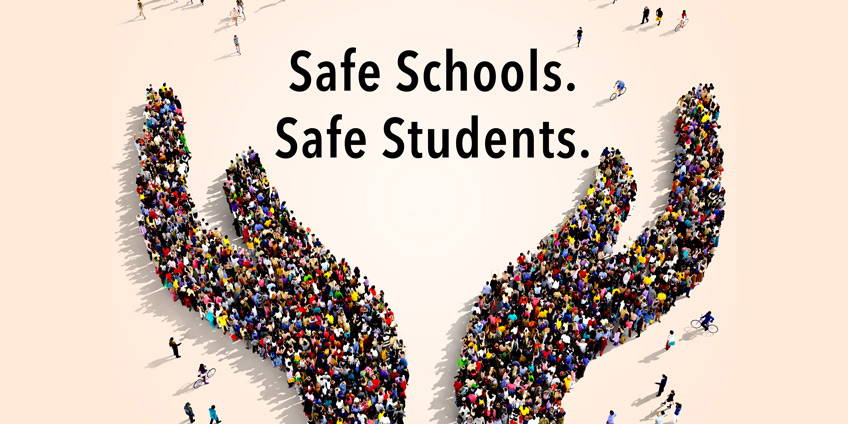 How long should schools keep security camera footage?
There are laws in place for schools when it comes to recorded video footage and how long to keep it. While that also depends on the storage the school has available, school districts in Texas, for example, must keep video footage six months after it is recorded. Installers and those managing a future security camera system for a school should do due research into the local and state laws. There are local municipalities in the United States that place certain requirements on security cameras and the footage they produce by law. A1 Security Cameras can provide support for schools in the Dallas Fort Worth area through our own installation team!
How can I improve my parking lot security?
A1 Security Cameras provides an overview of upgrades available to existing security cameras systems. Thanks to modern technology, there are a wealth of easy upgrades to make that can benefit the security camera system that surveillances your parking lot without being overly expensive. Better yet, you can easily improve the video footage quality, memory storage, performance, and more with a simple system upgrade. A1 Security Cameras already has many options open to you with products in:

Cameras

Recorders

Wiring

Accessories



While it may seem like a daunting task, adding or replacing a security camera is a much more simple process than it can be credited. Especially when you have a modern recorder and matching manufacturer, the potential upgrade will provide a serious enhancement in quality without having to mess with the overall system.
If you were to have an old analog recorder, replacing such a device is far easier than switching out cameras or wiring. Replacing it with a new HD DVR, for example, provides a boost to quality and allows for more security cameras while enhancing performance across the board. Furthermore, the same can be done with a device like a hybrid recorder, which allows for the installation of IP cameras.
Wiring might seem like the most difficult task of all, but what if we told you might not need to replace any of them. With modern technology, it is even possible to power your cameras through coaxial or ethernet cables too. If your wiring applies to industry standards, you can especially enjoy that feature or switch to a wireless system if replacing wiring is too costly.
Do fake cameras deter crime?
No, statistically, fake cameras are not effective in the long term at preventing any criminal in the long term. Those that desire to commit criminal activity will typically figure out if the device is defective or simply a dummy to begin with over time. Especially with students, who will inevitably test the boundaries around them, a fake camera may work at first but will eventually be used against an institution for pranks or tomfoolery. A1 Security Cameras recommends that if anything, an inexpensive security camera is the best option for locations that might require such measures.
For further information on each of our products or services, contact A1 Security Cameras today. Our team is standing by to help you with all of your security needs and will try to find the best solution for you. Give us a call today or type a message into the chat bubble to catch our attention!
Recent Posts
Security cameras have become one of the most useful, yet confusing pieces of technology

To many businesses, Black Friday is both one of the best days of the year and th

One of the requests we most often receive from our first time customers is to re