Camera Lenses
Security Camera Lenses
come in all types
including micro, fixed, varifocal, pinhole, manual iris, auto iris lens, Megapixel lens, IR-sensitive lens, C-mount lens, CS-mount lens and motorized
. We carry all major brand names. Our categories are laid out by category as well as by brand name. If you require help choosing the correct lens for your camera,
please call one in to speak with one of our knowledgeable experts today.
How do I choose the right lens for my security camera?
Detailed to a greater extent in the A1 Security Cameras Blog (How to Choose the Best Lens for Your Security Camera), choosing the right lens for your security camera is specific to the area being monitored. For small spaces that require a narrow view or focus, 6mm to 12mm lenses are perfect. For hallways, rooms inside of a home, or offices, the 2.8mm lens is perfect. For further questions, reach out to A1 Security Cameras!
What type of lens is used in a CCTV camera?
Typically, security cameras use one of three types of concave lenses, a monofocal lens, varifocal lens, and zoom lens. These lenses come in various sizes with examples like:
1.3mm

2.8mm

4mm

4.1mm

6mm

8mm

9mm

12mm
While these and more are available in one manner or another, it is more common for security cameras to have a standard set of lenses used. For practical reasons, outdoor security cameras will not necessarily use the same lens as a device installed in an indoor hallway.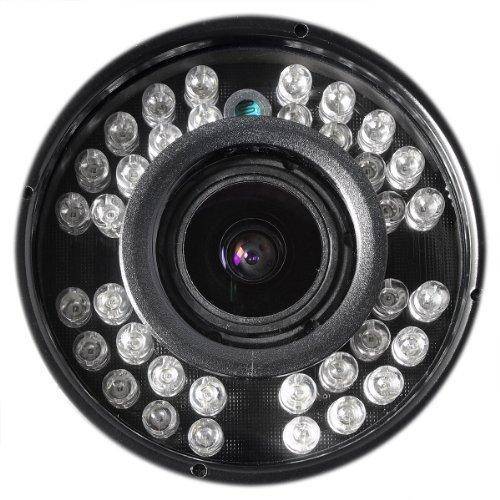 What is the difference between a 2.8mm and 4mm lens?
The differences between 2.8mm to 4mm are not significant, but there are differences in these and lenses similarly different in size. The smaller of the two provides a detailed depiction of objects within view and features a slightly wider view at that. However, the 4mm lens produces clearer footage at a slightly farther distance.