IP Security Cameras
IP Security Cameras are the latest innovation in video security cameras. HD video is now possible with your security camera system thanks to the 100% digital technology of IP security cameras. But there are a few things to consider before choosing a wireless option one being what type is going to be the most beneficial.
Hikvision, Samsung Hanwha, LTS Security, AXIS, Arecont Vision, Vivotek, Dahua, Bosch, Oculur, Mobotix, Uniview, Digital Watchdog, Geovision, Pelco, Speco and Ubiquiti, IP security cameras products are at A1 Security Cameras.
What is the difference between an IP and CCTV Cameras?
IP Security Cameras are the latest innovation in video security cameras. HD video is now possible with your security camera system thanks to the 100% digital technology of IP security cameras. But there are a few things to consider before choosing a wireless option one being what type is going to be the most beneficial.
IP Security Cameras Surveillance
Hikvision, Samsung Hanwha, AXIS, Arecont Vision, ACTi, Uniview, Vivotek, Dahua, Bosch, LTS Security, Oculur, Mobotix, Digital Watchdog, Geovision, Pelco, Speco, Honeywell, Ubiquiti, Sony, Nest, Videotec, 2GIG and W Box Technologies IP security cameras products are at A1 Security Cameras.
Learn about the types of IP Security Cameras:
Indoor IP Cameras

Outdoor IP Cameras

PTZ IP Cameras

Thermal IP Cameras
Thermal cameras use infrared radiation to form images. Thermal technology has become more affordable as the technology advances. Thermal cameras are an excellent addition to an advanced surveillance system. Because thermal cameras only see heat signatures, they are not considered to be a replacement for a security camera. A thermal IP camera complements a security system by allowing a user to see in extreme weather. For example, traditional network cameras cannot see through heavy rain or smoke. A thermal camera can see through dense rain, smog, and clouds of smoke. Because the camera is able to detect heat signatures, it is difficult for intruders to avoid the cameras field of view where a network camera might not see at a long distance and capture movement.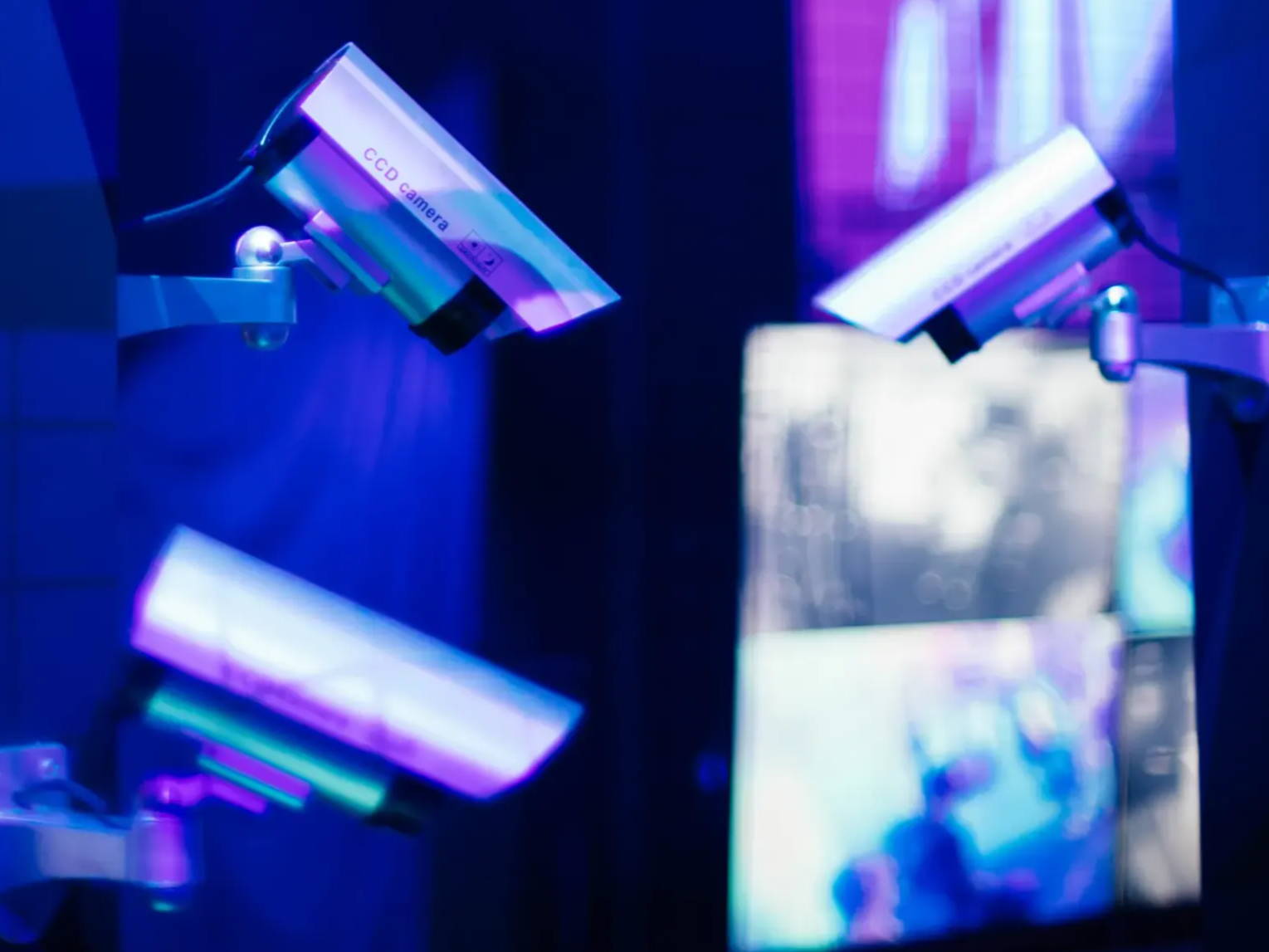 Thermal cameras do not use lighting so they are 100% discreet and don't use more electricity for a light source. These are specialized products for applications demanding an extra level of security. Thermal imaging devices can be used together with advanced detection software to create virtual perimeters around high security areas like airports, refineries, chemical plants, and other areas which require demanding surveillance on the fence. Thermal cameras are used on fences and even helicopters for ground surveillance. Please contact our systems specialist for assistance. Some more advanced thermal imaging devices have the ability to accurately calculate distance based on heat signature. Heightened body temperature or a car that's off but still off can be detected by thermal network cameras.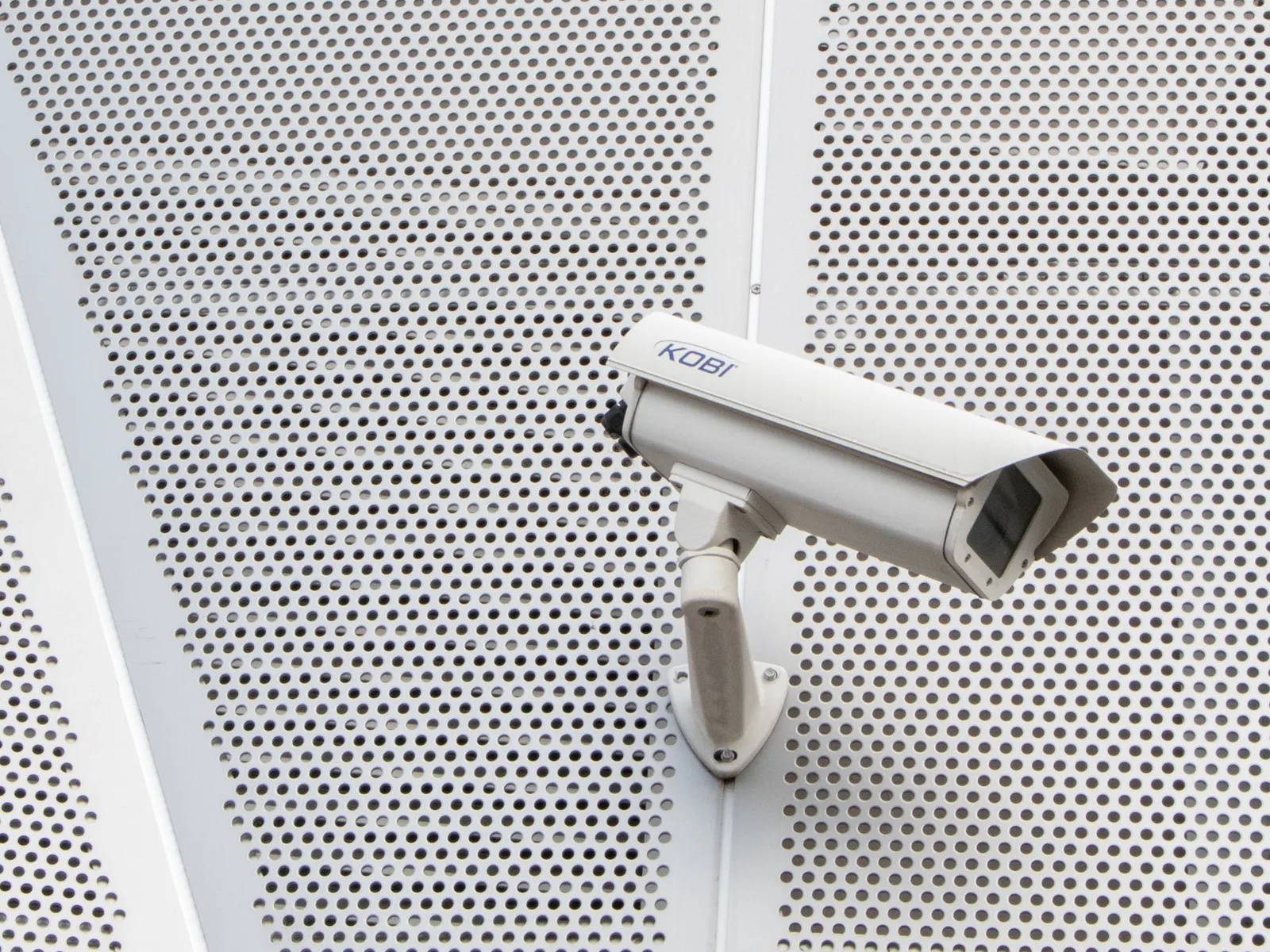 A wireless IP security camera can transmit high definition video over Wi-Fi. Like a computer, a wireless security camera has an IP address. To set the camera up, a user must first hard wire the camera and navigate to its IP address. The camera will have an interface with a built in network scanner where a Wi-Fi network can be saved. Once a wireless network is configured into the camera, the cable can be disconnected and voila! The connection is complete and it can now be added to a network video recorder.
Something everyone shopping for a wireless IP camera should understand is that a camera can only truly be wireless when using a solar panel or rechargeable battery. One limitation of using a wireless IP camera is the power. If solar power isn't present, you need a power source. Assuming there is a power source for the camera, using a wireless camera can be an installers dream. A home or business owner will appreciate the money saved by not running cable. Running network cable is arguably the part of the installation which takes the longest. By reducing the amount of cable and configuration, a wireless network camera can save end users money by minimizing installation costs. Today's wireless cameras have as many features as traditional network cameras like IR leds, adjustable lenses, and audio capabilities. A wireless IP camera is system is best for small businesses and residences looking for reliable video at a low cost. Using an existing wireless router, HD wireless IP security camera can transmit 1080p video over a Wi-Fi network!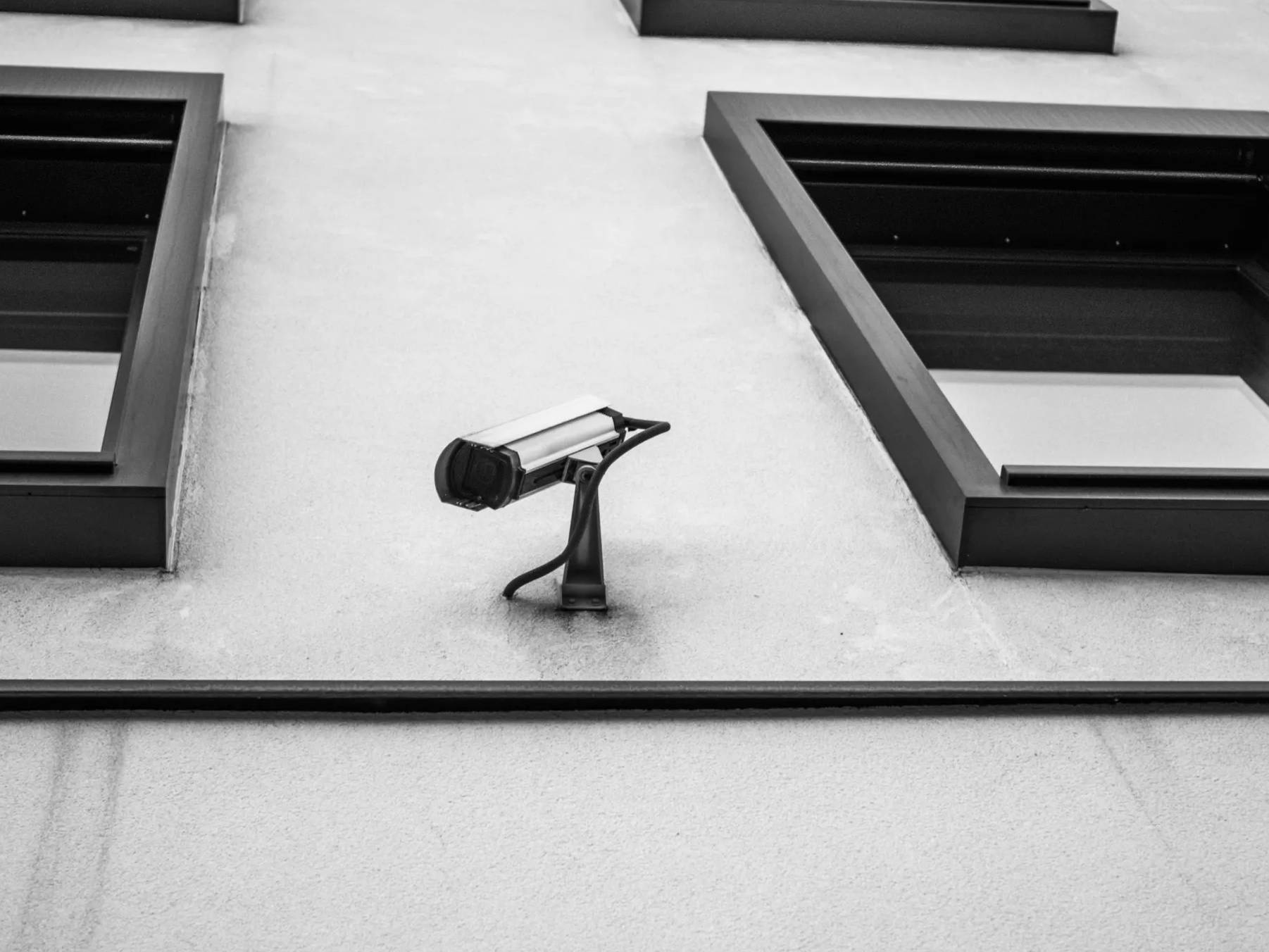 Network PTZ IP cameras let users enjoy a 360 degree coverage area just like CCTV PTZ IP cameras. There are several reasons why a network PTZ camera is different from a CCTV PTZ camera, however. A network PTZ camera can serve as a standalone surveillance system using network infrastructure as its backbone for transmitting high resolution video to computer. Network PTZ cameras can also integrate with large surveillance systems to work together for a truly advanced monitoring system. Network cameras, unlike CCTV cameras, are smart. Network cameras are like tiny computers. They have an interface which is highly configurable to let users predefine a cameras behavior. Along with all the features of a traditional PTZ camera, a network point tilt zoom camera has a wide range of features. Traditional surveillance systems require several sets of cables for data, video, and audio communications. Additionally, other components might be required at the head end (DVR side) for it to work together. An IP camera has most of those features built in so that a single cable is required for transmission.
PTZ IP cameras on a network have input/output ports, audio recording capabilities, and high definition sensors. The combination of high definition sensors and long range zoom lenses make PTZ IP cameras the absolute best option for image clarity. They can also be configured for FTP upload and some have SD card readers for short clip storage. Features like masking let users pick which parts of a coverage area to ignore for movement. For example, if a there is an area with trees which are constantly being moved from the wind, a user can enter the interface of the camera and filter that area out using a mouse. Auto tracking is another powerful feature which some cameras carry to follow an object based on pixilation or movement. Since network cameras have built in processors which are powerful, they relieve a recorder by handling most of the processing by the time it gets to the recorder. Some cameras have SDKs which allow more advanced users to interface their cameras with their own software for engineering purposes.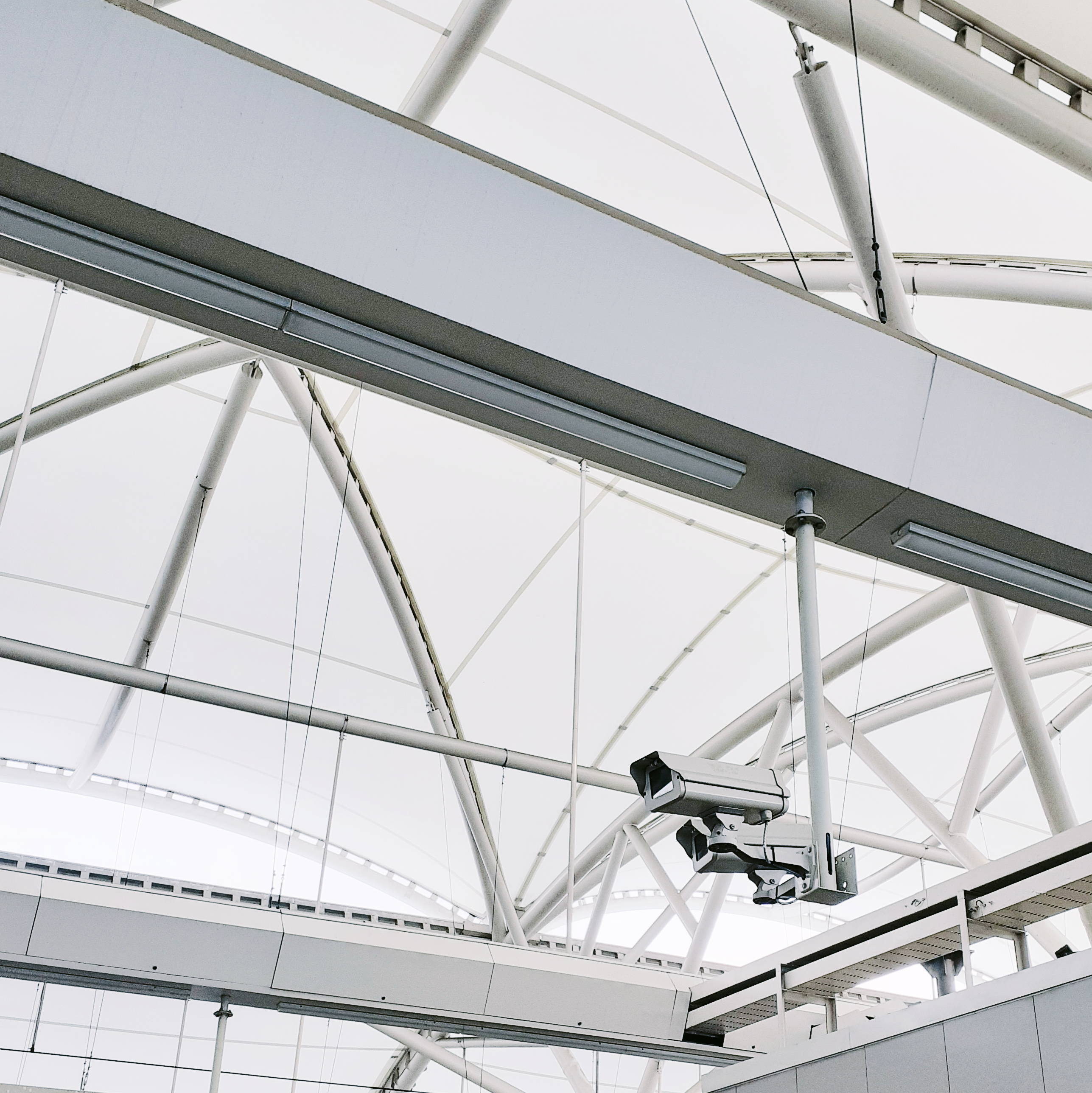 An outdoor camera should be used when it will be exposed to the elements. Outdoor rated network cameras are sealed in a dust tight enclosure with gaskets that protect the cameras internal components to the elements. IP cameras rated IP66 or higher are considered outdoor cameras which can withstand even the harshest of environments. Outdoor IP cameras come with gaskets and seals around the cameras lens, cable connections, and mounts. This protects them from wind, dust, water, and sometimes vandalism. Some outdoor network cameras are enclosed in steel cases which protect them against vandalism and even blunt impacts to the bubble or lens area. These cameras have a rating of IK7 or IK10. There is a wide range of outdoor cameras for almost any time of application. Infrared illuminators are optional on some cameras while wide and long distance lenses are optional on others. The type of camera can vary from one location to another. For example, Bullet cameras are recommended for hard to reach locations where long distance infrared illumination is needed. Vandal proof dome style cameras should be used in easy to reach areas which might be open to vandalism.
Outdoor IP cameras are very similar to their indoor counterparts in that they sometimes share the same sensors. However, this is not always the case. Outdoor IP cameras can include specialized sensors for areas which might be pointed directly in the sun. Bullet style cameras have sun shrouds which serve to stop the sun from blinding the sensor. Some outdoor cameras have software which can block out the sun! There is a rating level in-between indoor and outdoor which states a camera can be used in an open area which is covered but exposed to humidity or dust. The number of cameras in this category is limited. Some outdoor cameras are cheaper and offer the same protection without sacrificing image quality. For further clarification, contact our specialists.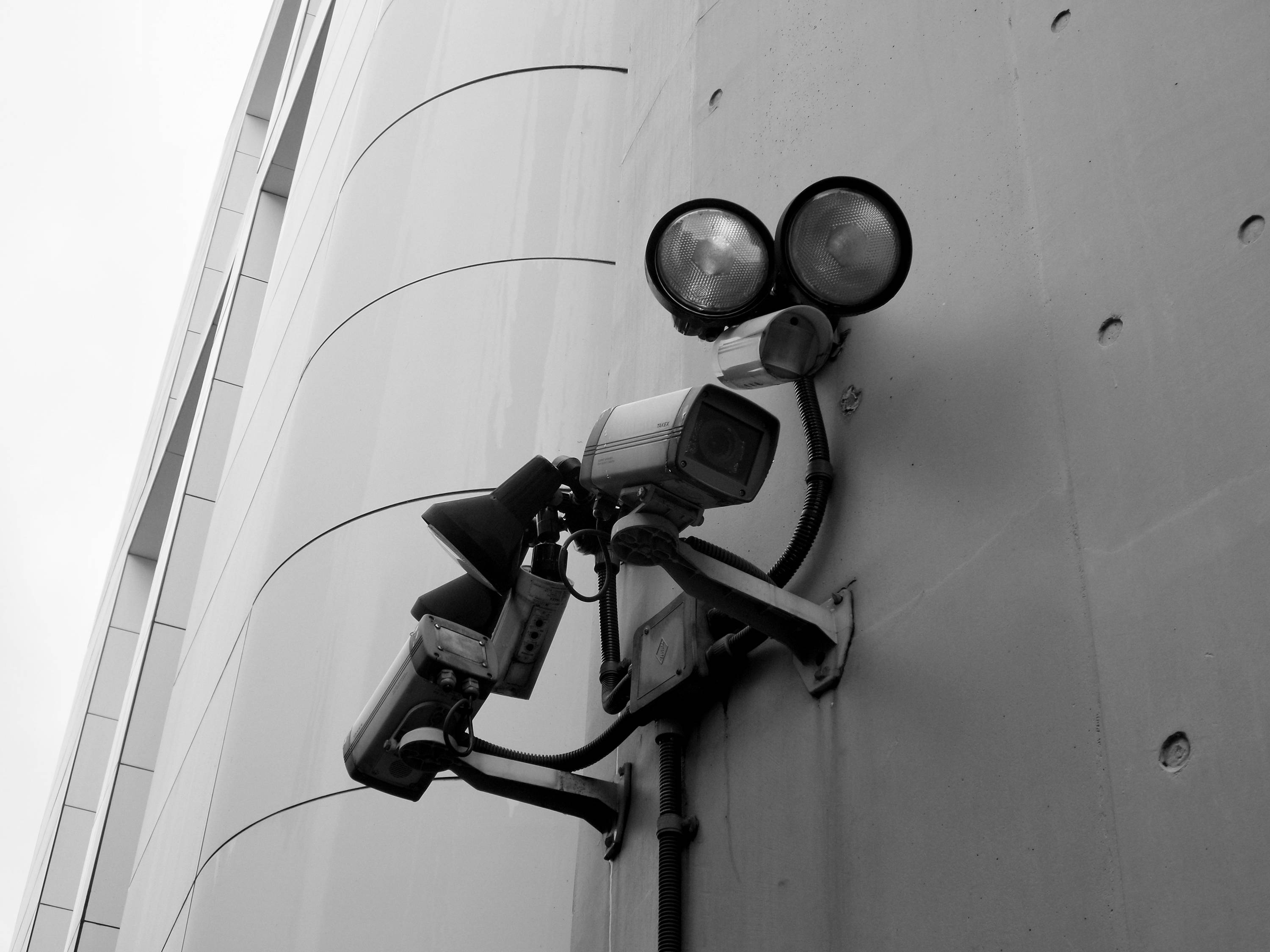 We divided our IP Security Cameras section by application type to make it easier for our customers view the products per their application. In our "Indoor IP Security Cameras" category, you would find the products that are normally identified as:
in security cameras industry. We put them all together to allow an easy comparison between different technologies that are used for same environment.
Please let us know if you have any questions via online chat, phone call or email. You can also fill out our "Contact Us" form and we will get back to you as soon as it is our business hours.
There are several types of IP cameras. While the indoor IP camera is the most basic of network cameras, they include a wide range of useful features. An indoor IP camera's main responsibility is capturing high resolution images. These days, IP cameras have features which can fit almost any surveillance application. Although some states require a notification, some indoor network camera have built in or external microphone inputs. This allows users to both capture stunning video and crystal clear audio using the same device. A traditional CCTV security camera system would use two devices with two types of cable creating clutter. With the use of PoE (powering devices through an ethernet cable) an indoor network camera can record audio, transmit video, and draw electricity from a single cable. An indoor camera can be configured to upload still photos to a remote location while recording high definition locally.
Some cameras have built in memory slots for an added level of redundancy. Advanced configuration can ask an indoor IP camera to send text messages, emails, and even phone calls. Some IP cameras even have built in speakers! A user can record a message to be played if the camera detects motion alerting an intruder that video is being stored remotely for example. Infrared illuminators and a wide range of lens options makes an indoor network camera a must have for high resolution camera systems. Low millimeter lenses are recommended for areas needing wide coverage. Areas requiring long distance recording should have high millimeter lenses. Cameras with lower lens numbers produce wider shots. The higher the number, the farther it can see. For small applications, a single IP camera can be used with a laptop for a single camera high definition security system. Indoor IP cameras do not require monthly costs. The features are included with the purchase of the camera. For dark spaces, infrared is recommended.
IP Security Cameras are the latest innovation in video surveillance. Unlike their predecessors, IP security cameras are digital. This allows for several benefits, resolution capabilities being the best. With all digital transmission, IP Security cameras are able to produce high definition video that was not possible with CCTV.
HD security cameras have revolutionized the industry, allowing for much greater clarity in recorded video. Network cameras have become more powerful. IP cameras have been built with powerful microprocessors which capture and compress high definition video. Since the video is ready for storage once it makes it to the recorder, it significantly reduces the amount of processing power an NVR needs to manage multiple cameras. Even though high definition video requires greater processing power, todays IP cameras handle most of the work so the recorder can focus on displaying and storing the megapixel video.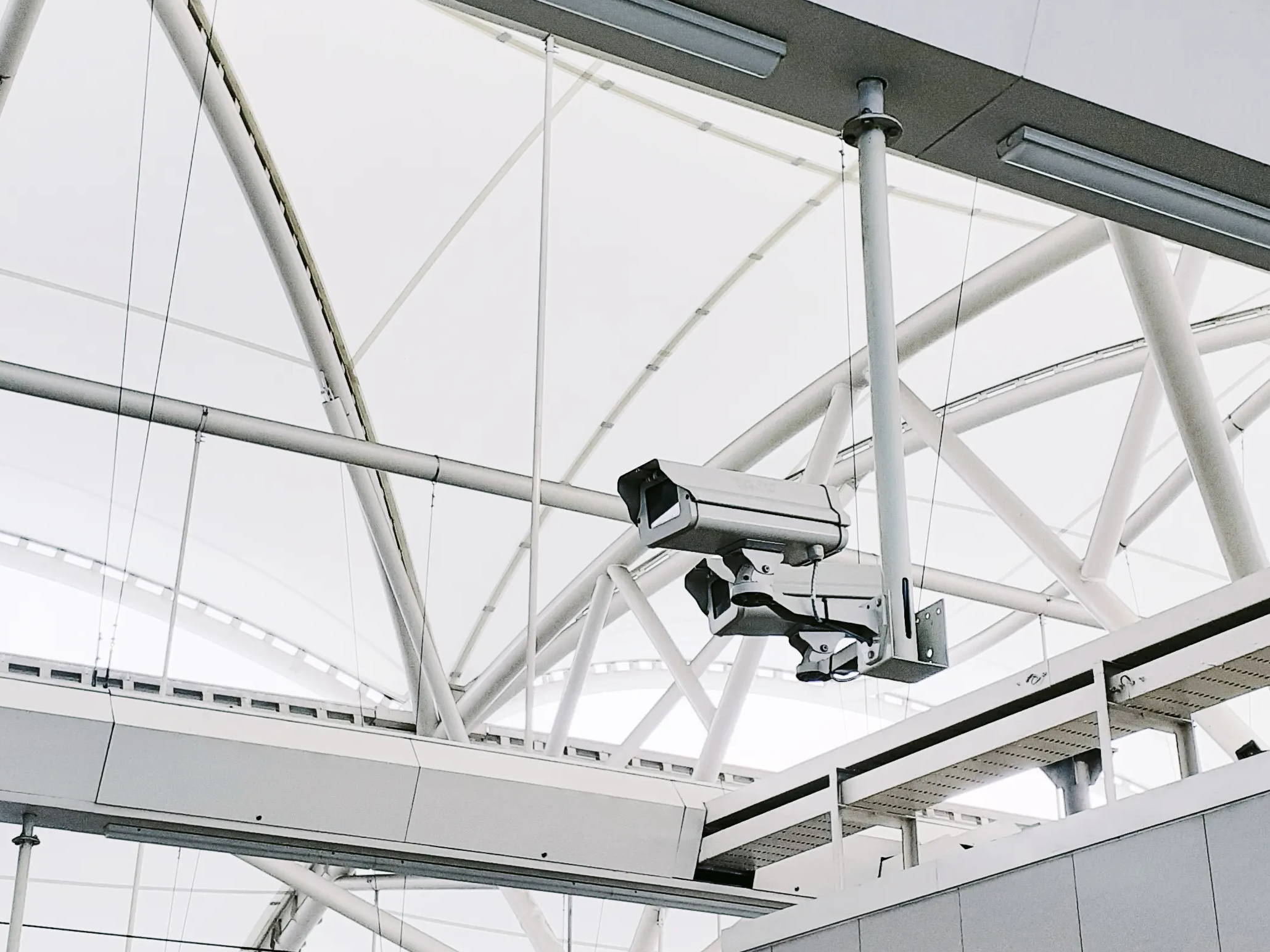 A single 1080p network camera replaces 6 standard resolution analog cameras. This means that if mounted side by side, it would take 6 analog cameras to produce the same image as one 1080p IP camera. IP cameras can be mounted indoor or outdoor using the right enclosure. Using a network PTZ camera means running only one cable and controlling it from the comfort of a computer chair using a mouse. An IP camera system can reduce the labor needed to maintain a system.
Because IP cameras are considered network devices, a network administrator can both configure and install a network camera system after a contractor runs cable. IP cameras have balanced out in price. Network cameras were thought to be unnecessary and expensive when they were first introduced. With the decrease in embedded circuit board cost has come a decrease in camera cost. High definition cameras are now beginning to appear similar in cost to traditional analog cameras.
We have a large variety of security cameras from over 20 manufacturers. It can often be overwhelming to know which IP security camera is best for your application, so please do not hesitate to call one of our IP security camera experts. We can recommend which IP security camera will work the best for your specific application.