Security camera systems are commonly used by farmers and ranchers for various functions that are both common and unique to surveillance. Whereas they often share the intention of using security cameras for deterring crime, they also use such devices to monitor livestock, materials, and crops. However, both farms and ranches are typically on expansive plots of land, often with very little in the way of network capability, if any at all. Such a quality may make it challenging to establish reliable surveillance, but that does not necessarily mean impossible.

Surveillance on Farms and Ranches
Security camera systems are commonly used by farmers and ranchers for various functions that are both common and unique to surveillance. Whereas they often share the intention of using security cameras for deterring crime, they also use such devices to monitor livestock, materials, and crops. However, both farms and ranches are typically on expansive plots of land, often with very little in the way of network capability, if any at all. Such a quality may make it challenging to establish reliable surveillance, but that does not necessarily mean impossible.
A1 Security Cameras has effectively dealt with such situations, establishing effective solutions for ranches, farms, hunting grounds, and more. Here, we provide some of the most common questions we get when installing the best farm security camera system, many of the most challenging aspects, most effective methods, and the best examples of equipment or brands to use. By the end of this article, we hope you better understand surveillance on an expansive plot of land and have a grounding for possibly selecting the best farm security camera system on such.
Securing your farm or ranch requires attention to measures that will deter nefarious parties, and when necessary, you should have options that may thwart those same individuals or groups. Common examples of both include:

Access restriction
Alarms
Basic training for personnel
Dogs, donkeys, or territorial animals
Locks at each entrance
Sufficient lighting
Well-built fences

Implementing farm CCTV benefits each of these, but there is a process for making them effective. One of the first steps the A1 Security Professionals take when providing system design help for a farm or ranch is outlining the specific goals surveillance will achieve after installation. When approaching such an installation, we first identify the critical points that need surveillance, with examples in this case being:

Crops
Equipment
Livestock
Storage areas

In essence, we take any valuables you want covered into serious consideration and figure out how best to surveil them. Similar to our residential and commercial installations in DFW, the best farm security camera system would cover:

Entrances
Exits
Equipment storage
Fields
Grazing plots
Meeting areas
Residences
Sheds
Stables

From the getgo, installing the best farm security camera system should provide two purposes: to provide surveillance and complement other security measures. As will be explored, farm CCTV will not necessarily outright thwart an in-progress crime but will deter such crimes, provide evidence after the fact, and allow for greater functionality through a general security system. However, the reliability of such will depend on if the surveillance is wired or wireless.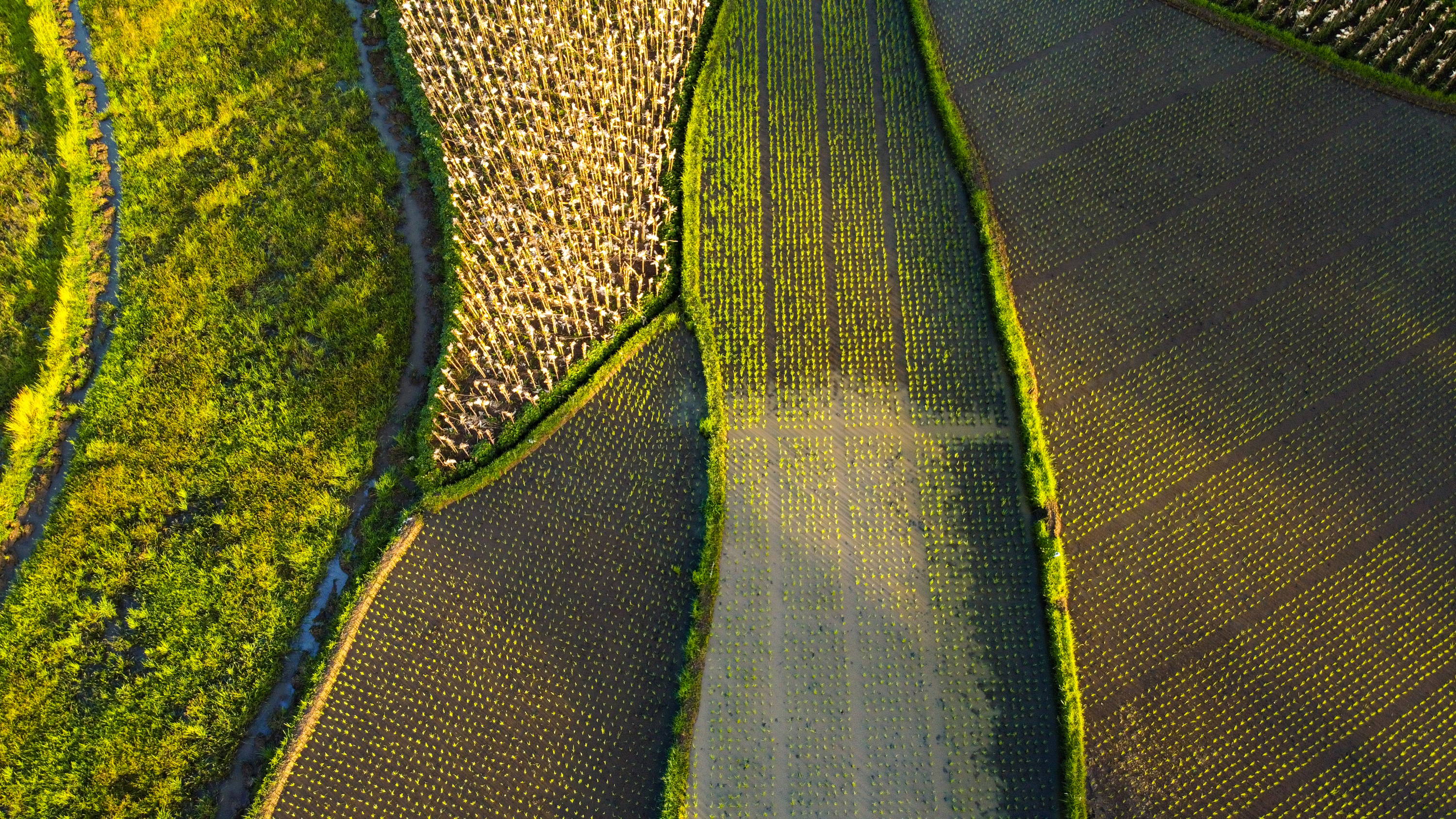 Are wired or wireless cameras better for farms?
From the point of view of A1 Security Cameras, the best farm security camera system will be wired and not wireless. As detailed in our wired vs wireless cameras article, wired farm security cameras simply are far more secure, stable, and reliable than the wireless alternative. Those aspects are essential for farms interested in monitoring livestock and crops round the clock. Such distinctions are significant in remote areas, where farms and ranches typically are settled.
That is not to say that wireless farm security cameras are entirely incompatible with a farm, ranch, or similar environment. For example, some wireless security cameras work with cellular signals like 4G or can provide functionality through a system connected to a hotspot. Another example for those looking for a more flexible farm security camera system is found in IP cameras, which can be both wired and wireless. These devices typically feature more features and more advanced options for surveillance, but most importantly, they often have internal storage capabilities through an SD card slot. They also feature an internal web server, allowing them to be uniquely used without a centralized recorder, if necessary.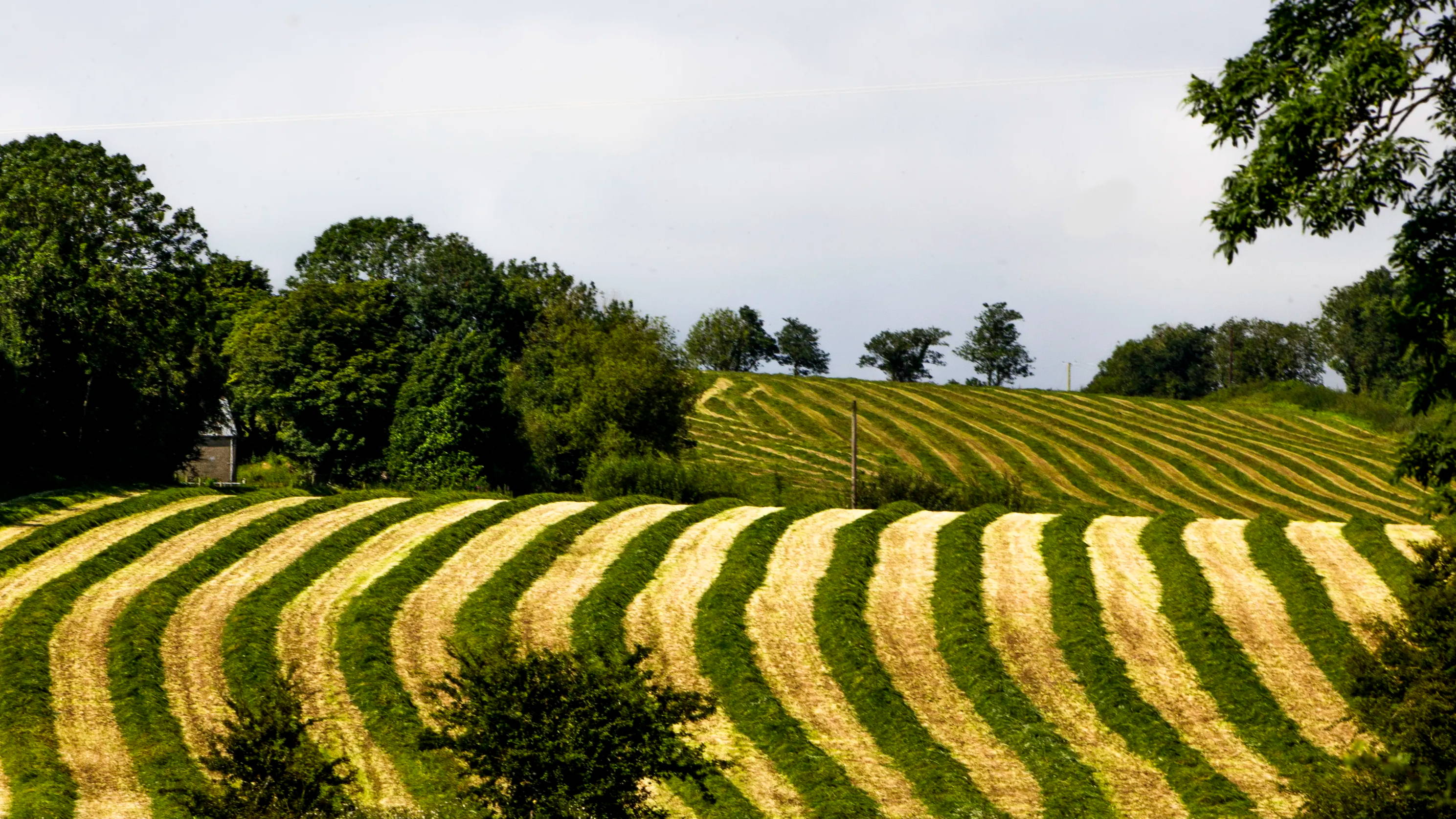 How far can you run a security camera cable?
When it comes to a wired security camera apparatus, one of the aspects an installer, business owner, homeowner, or farmer will need to think about is the actual wiring itself. It is an obvious point, but the cables are one of the most critical parts of the best farm security camera systems. Such infrastructure is crucial for providing power to each device while providing an avenue to transfer data. However, what might not be so obvious is that different coaxial and ethernet cables each have a maximum length they are limited to without extenders enhancing their range. For each cable, this range typically is:

RG59 Coaxial = 1,500 feet
RG6 Coaxial = 2,000 feet
Ethernet Cat5e = 220 feet
Ethernet Cat6 = 300 feet

Such a limit for each is not necessarily to say they will not provide any functionality at longer distances, but it does mean that signal or transmitted data will start to degrade after the maximum distance. Keep in mind that coaxial does not necessarily have a set maximum length but that the given maximum is with a strong signal in mind. Typically, it is recommended that coax cables be limited to 100 to 300 feet so to keep the best quality image. Ethernet is different, extending up to around 1,000 meters with the help of extenders and still providing high-quality video or imagery.
Should I bury or shield my security camera cable?
A common feature of a farm is that heavy equipment, animals, and people are constantly moving about the premises. While you can put shielding around a wire on the ground, there may come an occasion where it is ineffective, and for that reason, A1 Security Cameras suggests burying your wires. This can be done with both power and transmission cables, but whether they need shielding or not is dependent on the specifics of the wiring. We recommend the cable be explicitly waterproof. Underground power cables should also have a conduit but do not necessarily have to. When deciding upon the depth, both ethernet and coaxial cables can be buried between four two twenty-four inches deep. For an added touch to securing each, shielding like PVC or other durable material can be placed around the wiring when they need to be run externally on a barn, shed, or residence. We have also written a previous post about security camera cables that features greater detail than shown here.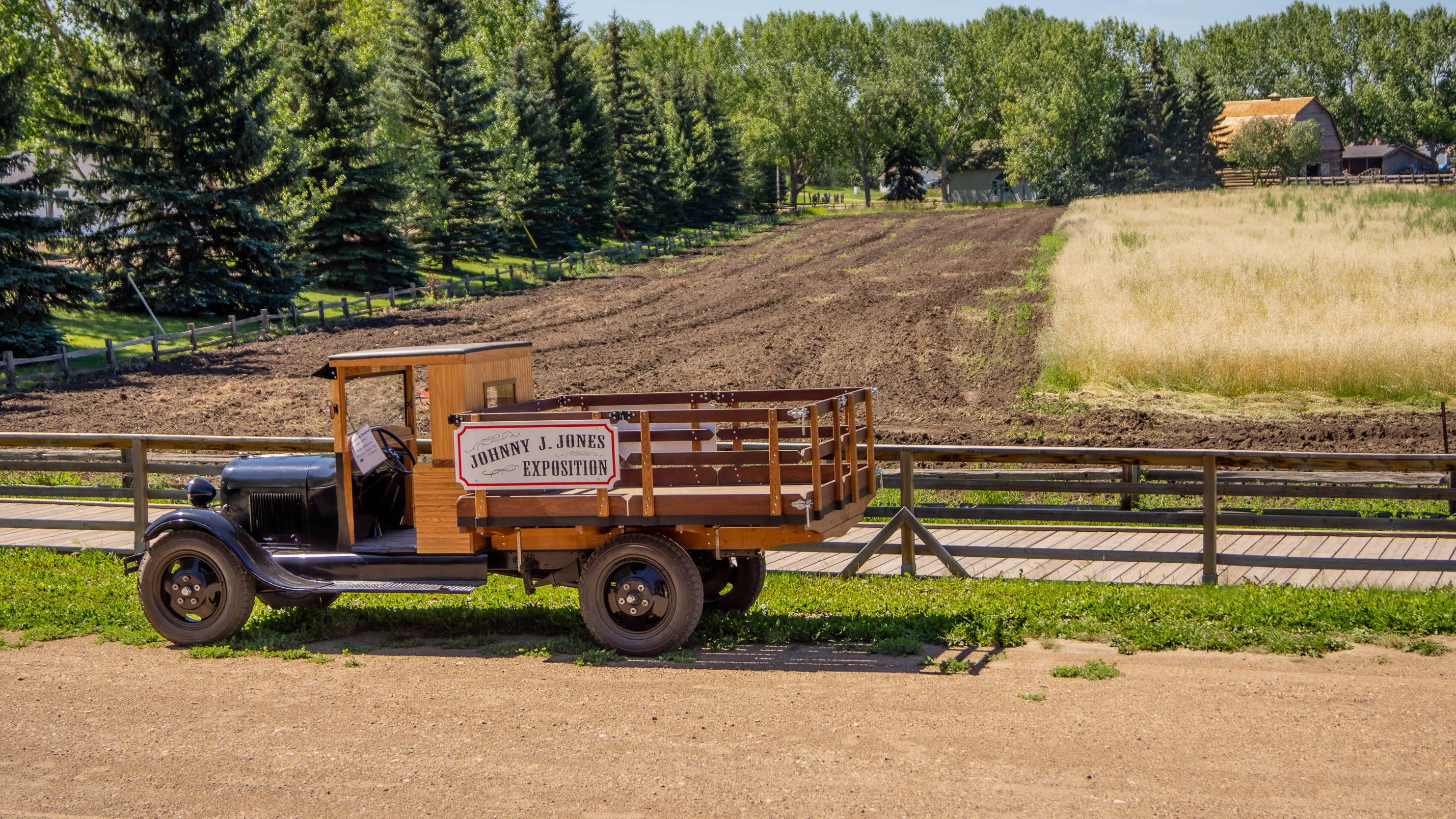 Running any wire underground is a simple process but includes quite a bit of manual labor. However, once you choose your preferred depth, all that is needed is a trench to be dug. The wiring can be placed before being buried and viola. PoE or Power over Ethernet cables run similarly to regular ethernet cables; they can be run underground and are effective at greater distances with extenders. However, due to their sensitivity to moisture, we recommend such wiring, at the very least, be waterproof and, at the most, be covered underground. The exception to such is unshielded twisted pair cables due to their inability to handle heat build-up.
How effective are wireless cameras on farms?
Wireless farm security cameras are only as good as the network they rely upon. For example, suppose your farm or ranch has no capacity to implement a wireless network. In that case, wireless cameras simply might not be an option unless you consider using a cellular network or system that uses a hotspot. However, if a WiFi network or wireless connection is possible, wireless farm security cameras can be an effective and flexible solution for surveillance. Such devices need less wiring, are less expensive, and are overall easier to install in the majority of locations. However, while they might be called "wireless," the best wireless cameras require at least one wire for power, which is typically connected to an outlet.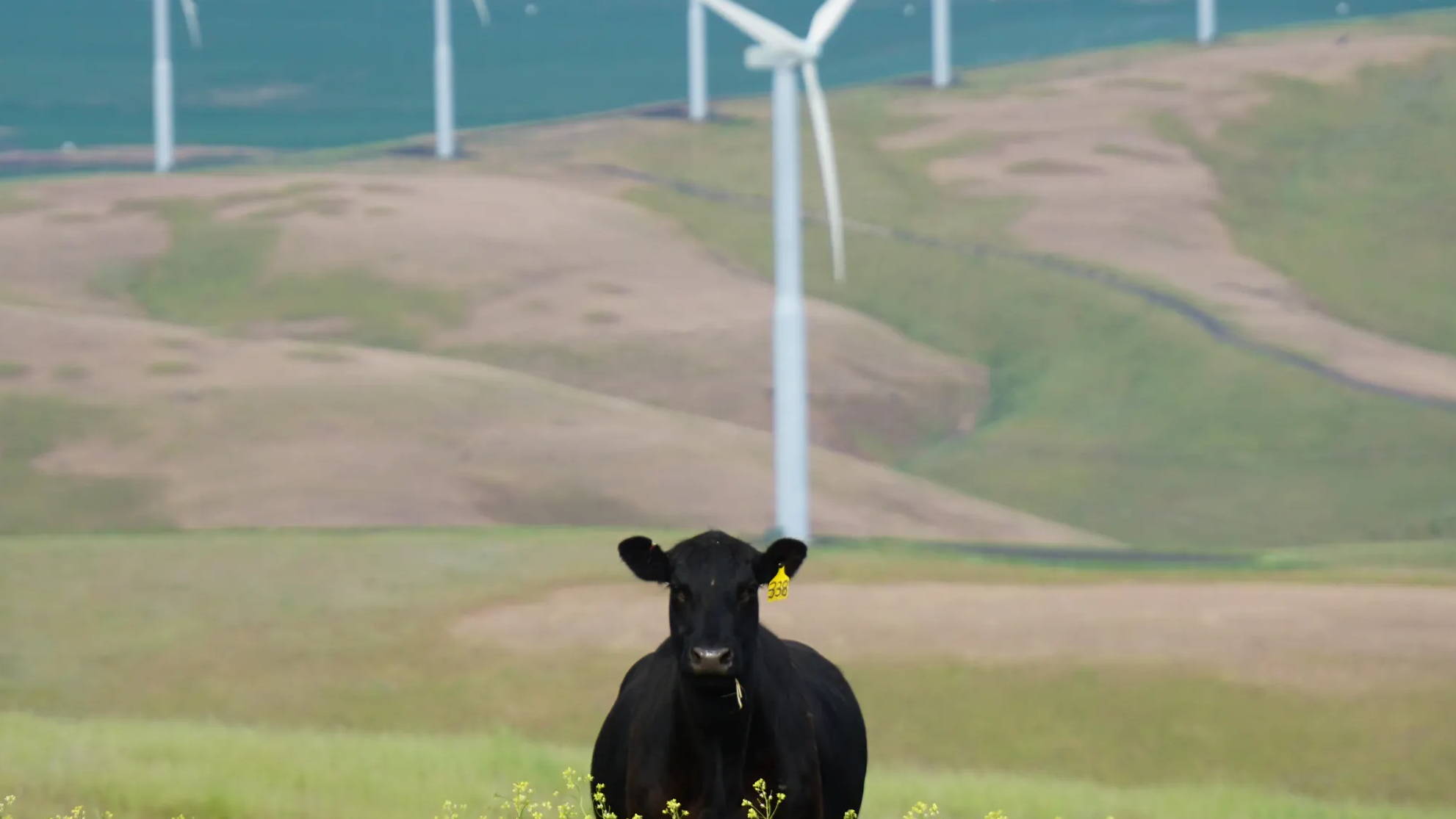 How do CCTV cameras help farmers?
CCTV security cameras placed for maximum coverage provide farmers with an edge in security by implementing a system that deters criminal behavior and records it when such actions are committed. Often, crimes committed on farms and ranches require a vehicle to get there. A farm CCTV system captures details of the vehicles and perpetrators. Furthermore, the best farm security camera system does not necessarily need to be just for security purposes. They can help monitor livestock like horses, cows, sheep, and more while also providing another view for their daily movement when placed at a sufficient vantage point. Crops too can also benefit, with security cameras allowing a constant history of crop condition through recorded video footage.
Should my farm cameras be weatherproof?
Yes, your farm security cameras should be waterproof if they are in any environment where they will even remotely be exposed to moisture. Generally, a common feature of outdoor cameras is that they feature a durable and weatherproof or resistant exterior. However, this also does not mean the type of camera is universally effective across the board. Each camera receives what is called IK and IP Ingress protection standard that describes how effective it is in a particular environment through the two numbers that follow the acronyms. A1 Security Cameras has previously discussed this subject in greater detail in our previous article, specifically on such a subject.
What size should my hard drive be?
When considering the best farm security camera system, it is only fitting to consider the best recorder for your surveillance. However, the easy part is not choosing whether you need an NVR or DVR, but rather what size of hard drive you will need for the central system.
The hard drive is where all the video data from each camera is stored and where any relevant software will be. This piece of hardware is vital because too big, and it might just be an expensive mistake, but too small, and you will not retain enough video data for the farm security camera system to be effective.
A1 Security Cameras features a DVR/NVR storage calculator that provides helps provide a reference point for what you should be looking for in this regard. As should be known, the number of cameras and video feed are not the only factors, but what quality, resolution, how long the cameras record, what is recorded, and the level of encoding all play a factor in how much data video footage takes up. Therefore, special attention should be equally paid to the hard drive being considered and at what quality the owner wants their farm security camera video footage.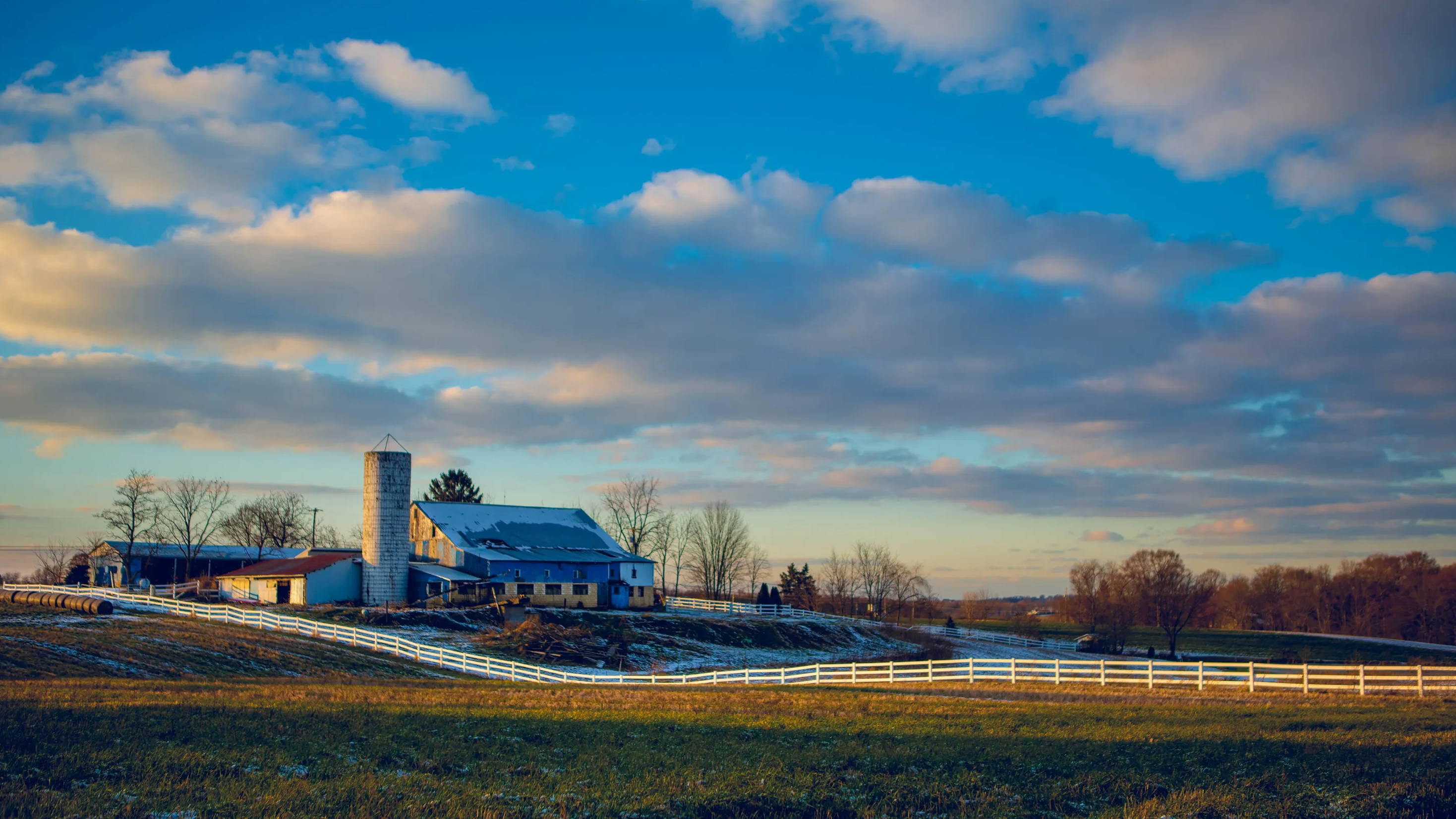 What is the maximum length one can pull cameras away from a DVR?
As mentioned, a coaxial cable can easily be expanded beyond one thousand feet. However, that does not necessarily take into account a typical farm security camera system. Standard surveillance systems using a digital video recorder and analog cameras should at maximum be 750 feet apart when the best equipment is used. Such direction comes when considering analog video footage degrades by distance, being in a much lesser state when having traveled an extended distance through a coaxial cable. A1 Security Cameras recommends that a security camera be placed below the maximum length if it can be helped.
What is the maximum length one can pull cameras away from an NVR?
Different from analog devices, a network video recorder and IP security camera naturally use digital signals processed from the camera before transmission. As stated above, while an ethernet cable can be extended to 220 feet (cat5e) or 300 feet (cat6), this distance can be increased to around one thousand feet when extenders are included in the initial setup. In a fully digital system that these two devices naturally integrate into, the signal does not necessarily degrade in the same manner. While it will after a certain length of ethernet, it retains as much detail for longer.
How can we prevent livestock theft?
Even the best farm security camera system will not necessarily outright prevent criminal activity, but it can complement active measures. As noted above, farm security cameras allow a managing entirety or farmer the capability to:

Spot weak points

Monitor livestock or crop condition

Capture detail of a crime after it is committed

Enhance systems and practices based on video footage

An example of how a farm security camera system can help is by providing a farmer with the ability to double-check locked doors, paddocks, and other entrances without having to venture to them. Such can especially be made easier when home automation is possible, but that does require an enhanced system that might not be possible on a farm or ranch. Furthermore, with the addition of software, alerts can be sent to a phone or other device if the farm security camera system is connected to a network. What should also be noted is the capability behind safety protocols. Farmhands can be taught better methods when video footage captures incorrect form or conduct while also allowing for the improvement of processes by the same method.
How can we improve farm security?
When it comes to your best farm security camera system, A1 Security Cameras has written an extensive guide into many of the upgrades you can implement. Such a system is highly versatile when it comes to improvements, allowing any homeowner, business manager, or farmer to apply effective upgrades without the assistance of a professional and have it last for an extended period of time. When making a surveillance system the best that it can absolutely be, every aspect of security in a given place will easily see improvement.
As one of the best security camera installers in Dallas Fort Worth, A1 Security Cameras is fully capable of helping you with all of your security camera needs. We can easily provide you with in-depth detail on each of our products that can improve or help build your very own security camera system. Contact us today for more information about how we can help you with surveillance!
Recent Posts
To many businesses, Black Friday is both one of the best days of the year and th

One of the requests we most often receive from our first time customers is to re

A technology that becomes progressively more available year by year, WDR or wide dynamic