Security cameras have become one of the most useful, yet confusing pieces of technology on the market today. Between the different brands, technologies, and resolutions.

Beginners Guide to Buying Analog Security Cameras
Security cameras have become one of the most useful, yet confusing pieces of technology on the market today. Between the different brands, technologies, and resolutions. There has got to be a million and one different solutions for a single security system. Luckily, A1 has a team of security experts to make your decision as simple and cost effective as possible. We have compiled a list of what we feel is necessary to build the most budget-friendly and best performing system analog available. Let's get started!
What Do You Need in a Security System?
Analog security systems only have five main requirements. A recording unit, cameras, cable, a power supply and storage. Monitors and other perks are nice to have, but other than the initial set up of your system, they are not going to be required. We are going to tackle the five main requirements and if you have any questions about other add-ons, you can contact one of our security experts at the end of this article and we would be happy to help.
First, something to keep in mind is the total amount you want to spend on your security system. If you have a budget in mind, follow this article and choose the path that stays within your numbers. Prices will be included so you can add as you go. The last thing you want to do is build the system of your dreams and then realize it is out of your budget. In this process, we included A1's system recommendation for what we believe is the most affordable and highest performing analog system available.
The Oculur Brand and Why We Recommend it
Oculur is a brand that we would highly recommend using. We even use Oculur ourselves in our Dallas Texas sales office as our main security camera system. We have tested the Oculur brand through and through regarding reliability, dependability, and picture quality and we struggle to find many brands competing with them. Resolution or image quality is one of the most important aspects to a security system. Being able to see your footage and see it clearly makes all the difference in the world. Oculur uses an HD analog which allows the cameras resolution to be much higher compared to a standard analog system. Luckily, compared to the newer IP technology, you can still obtain these higher resolutions for a fraction of the cost. Reliability and dependability go hand in hand and without a doubt exist within these cameras. It is rare that we hear about an issue regarding Oculur cameras or recorders due to their build quality. This line was built with durability in mind with almost all their cameras being outdoor rated and vandal resistant. If you are looking for a durable, long lasting product. Oculur is your best bet!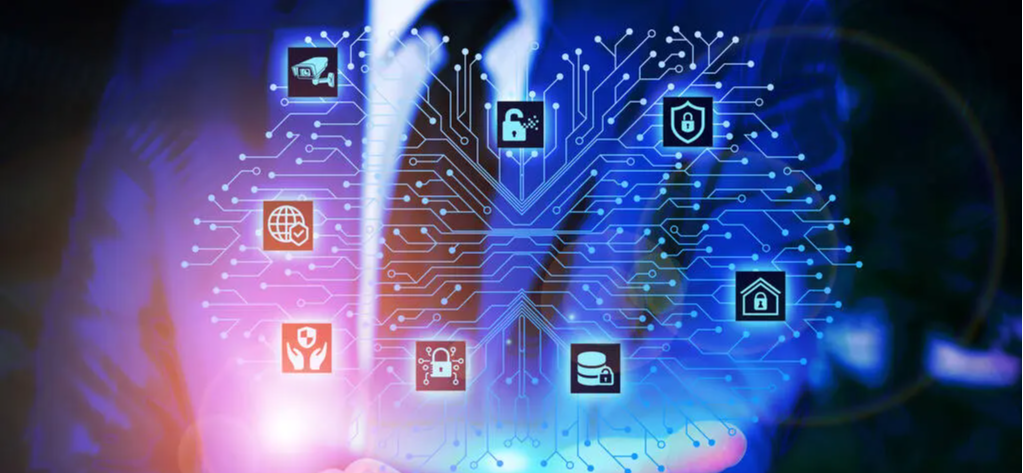 When picking your recording unit and cameras, A1 recommends staying loyal to a single brand. Mixing two different brands within a single system can cause compatibility issues, certain analytics not to work, and sometimes the cameras won't work at all. For this reason, we chose a single brand that we highly recommend due to its durability, reliability, and picture quality. Now that you have your budget in mind, let's consider the total number of cameras for your property. The main recording unit is what of the all the cameras will run directly to for storage and video feed. This unit will ultimately determine the number of cameras you will have in your system. Recorders come in 4 channels, 8 channels, 16 channels, 32 channels, and 64 channels. Each channel represents a location for a camera to be added. A larger system is possible, but we would recommend contacting one of our security experts, so we can ensure compatible components for you. If you ever plan on having a larger system, say for example 16 cameras total, but you can only afford 4 cameras now. Then we recommend purchasing the 16-channel recorder up front, and continuously add cameras as your budget allows. The last thing you want to do is purchase 2 recorders when you don't have to. Pick the maximum number of cameras you want and get the corresponding recorder. We have selected our top recommendations by recorder size below to make this as simple as possible for you. Each are listed with their total amount of channels which again, determines how many cameras can be added.
4 Channel

8 Channel

16 Channel

32 Channel

64 Channel

CRHK41

$186.00

CRHK82

$309.00

CRHK162

$479.00

214-948-1300

214-938-1300
*If you need assistance choosing a recorder, please give us a call at 214-948-1300 or send us an email at sales@a1secuitycameras.com. We have experts standing by waiting to assist you!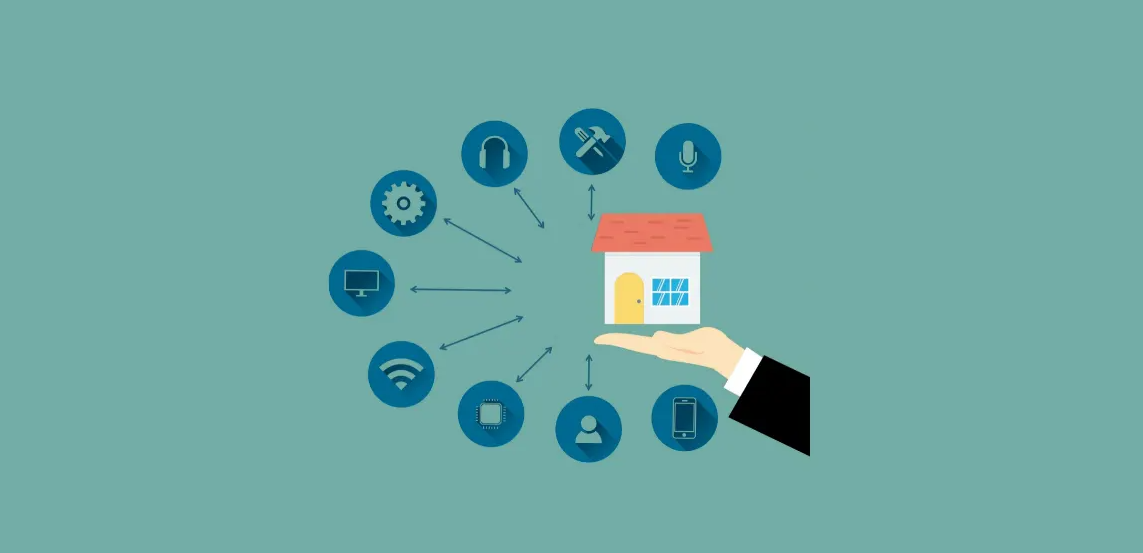 Be sure the recorder you chose has enough camera channels for the total amount of cameras you desire. Next, we are going to dive into the resolution of your cameras. Resolution or the clarity of your security cameras will be the biggest decision you make in this entire process. Picture quality is generally everyone's main concern and for good reason too. The difference between 2MP and 8MP is drastically different and can sway a decision just by seeing the difference side by side. Things to keep in mind when it comes to resolution and the way the image will look are Megapixel count, field of view, and type of camera. Let's start with megapixels!
IP cameras generally range from 2MP, 4MP, 6MP, and 8MP. You can follow the resolution chart below to get an idea of what megapixels range from. We also included pictures from one of our cameras showing each resolution to show you the difference between them all. Please note that each camera won't look the exact same across different brands, but the idea of the pictures below is to give you reference for the number of megapixels.
| | | | | |
| --- | --- | --- | --- | --- |
| 2MP | 4MP | 5MP | 6MP | 8MP |
| 1920 x 1080 | 2560 x 1440 | 2560 x 1920 | 3072 x 2048 | 3264 x 2448 |
2MP – Include office pic - 8MP – Include office pic (Include pictures from our office for resolution)
Field of view determines how wide and narrow your cameras capture zone is. This relates directly to your cameras clarity because depending on how wide or narrow your lens is, will depend on how far your camera can capture an object. Wider angle lenses are great at capturing and identifying objects closer to the camera since it can capture a greater horizontal view. Cameras with a narrower lens have less overall coverage horizontally but can see at a much greater distance. This of course depends on the camera and how narrow of a lens it has, but the importance is to know the difference between the two. The cameras we included below are almost all 2.8mm wide angle lenses. This is our most popular selling camera lens size and works well in almost all situations. Other cameras we carry come equipped with 180-degree and even 360-degrees lenses. These are called fisheye and pinhole cameras and we will discuss these more under the "types of cameras" section below.
Pinhole and fisheye cameras were built with a very specific lens in mind to capture very specific surveillance footage. Pinhole cameras are typically very wide and are used to capture people up close without them noticing. Common examples in day to day life where these types of cameras would be useful are drive-throughs, ATM's, or somewhere where a small, covert, and discreet camera is needed. We also have fisheye styled cameras. These cameras have extremely wide- angle lenses typically ranging from 180-degrees to 360-degrees. These cameras are often used in conference rooms or put on the ceilings in very small rooms or corridors to capture the entire room with a single camera. Luckily, none of the cameras listed below are specialty cameras like pinholes or fisheyes, so you do not have to worry about these extremely wide angles.
If you are looking for a complete recommendation, we typically recommend choosing between 2MP or 5MP cameras. 2MP has been the industry standard for a while now but with the better resolutions being just as affordable, there really isn't a reason besides saving bandwidth to go under 2-5 MP anymore. Below is the chart of cameras that we would recommend using. Please note that we only recommend using the same brand camera as the recorder you picked above. We do not recommend mixing and matching brands as you then run into compatibility issues. For example, if you picked an Oculur CRHK82, then you would need to choose any of the Oculur cameras below.
2MP

5MP

Oculur C2DF

$64.00

Oculur C5DF

$89.00
Now that you have both your recorder and cameras picked out, the next thing you want to add is cable to your system. The cable used in analog security systems are RG59 or Siamese/coaxial cable, similarly used when connecting to an old TV. These cables come in pre-determined lengths that stretch between 25 feet – 100 feet. The length from your camera to your recorder will ultimately be the deciding factor with what cable length you choose. The chart below includes all the different cable lengths available. If you are not sure which cable lengths you need or you need longer lengths, contact one of our security experts at 214-948-1300 and we get give you our recommendation based on your property layout and installation details.
25 Feet

60 Feet

75 Feet

100 Feet

CP59-S25

(Need price)

CP59-S60

(Need price)

CP59-S75

(Need price)

CP59-S100

(Need price)
The last thing you need to include in your security system is storage. Storage is what allows you to keep your recorded video for days, weeks, and even months at a time. The total amount of time will depend on many things, including frames per second, resolution, compression rate, and number of cameras. Since there are so many factors when it comes to storage, we won't be able to give a set amount of time for your system unless you let us know exactly what equipment you plan on using. If you need help with storage selection, give us a call at 214-948-1300 and we can get you our recommendation. The chart below will range from 1TB of storage to 8TB of storage. Something to keep in mind when picking storage is that certain recorders can only hold a certain amount of TB (Terabytes). We would recommend visiting the recorders product page that you plan on using and look at how many Terabytes of storage it can hold. Another thing to consider is that recorders sometimes split the total amount of storage space into two different SATA slots. For example, if a recorder can hold 8TB of storage and has 2 SATA slots, then you need to get two 4TB hard drives to fill it out completely. This is by no means a requirement, but that would be the case if you wanted your storage at full capacity. Below is a chart to select a hard drive for your recorder. If you have any questions about storage time, give one of our security experts a call and we would be happy to help!
1 TB

2 TB

3 TB

4 TB

6 TB

8 B

WD10

PURZ

$75.40

WD20

PURZ

$102.70

WD30

PURZ

$115.50

WD40

PURZ

$178.10

WD60

PURZ

$269.00

WD80

PURZ

$338.00
Analog security systems require a separate power supply to supply power to your cameras. These power supplies are found external of the recorder and are typically connected via male and female pigtails. Power supplies work similarly as recorders do. You need to choose an amount of camera channels that can supply the total number of cameras in your system. In the table below, we include multiple power supplies ranging from small systems to large systems.
| | | |
| --- | --- | --- |
| 9 Channel | 16 Channel | 18 Channel |
| PC129-10A | PC1216-30A | PC1218-12A |
Pigtails are the connectors used on your power supply for distributing power. You will need both male and female pigtail connectors for each camera. For example, if you have 4 cameras total, you will need 4 male connectors, and 4 female connectors. Below are the pigtails we would recommend using.
Male Pigtail

Female Pigtail

FPL-M

(Price needed)

FPL-FM

(Price needed)
Congratulations! You have now created a fully loaded analog security system. We are confident that the Oculur brand will perform exceptionally well for you. Whether it be hospitals, school facilities, military bases, or for a home owner. These systems are designed to perform! If you have any questions about your system, we encourage you to give us a call at 214-948-1300 or send us an email at sales@a1securitycameras.com as we would be happy to assist you! We also have a live chat service if you need immediate assistance.
Recent Posts
To many businesses, Black Friday is both one of the best days of the year and th

One of the requests we most often receive from our first time customers is to re

A technology that becomes progressively more available year by year, WDR or wide dynamic