A1 Security Cameras offers many products that benefit both home and business owners who seek security camera systems, with one such example being analog cameras.
Pros and Cons On Installing Analog Security Cameras
A1 Security Cameras offers many products that benefit both home and business owners who seek security camera systems, with one such example being analog cameras. Analog security cameras are among the most recognizable devices used in wired security systems that record video footage and send it directly to the recorder for processing and storage. Therefore, when considering an effective security camera system for an affordable price, these cameras should absolutely be under in the discussion.
Created in the early 1940s, analog cameras wouldn't see general commercial use until the 1970s and would later see widespread use in the 1990s. However, whereas now these devices might be considered the past generation of security cameras, they are still absolutely reliable and effective compared to even the newest products on the market. Furthermore, analog security cameras are still used in:


Banks

Homes

Markets and malls

Research facilities

Parking lots

Public transportation


These locations and more enjoy effective analog camera systems, being excellent surveillance for everywhere from tiny homes to businesses. Whether it's an average or the best wired security camera system that uses analog, owners can receive several benefits from their security apparatus, like long-term reliability and effectiveness. For arrangements like these and others, A1 Security has professionals standing by to provide services like system design. Through that service, whether it's just minor questions about how our analog products can help you or extensive design planning, our professionals are here to help you. An example of that can be seen below, where you will find a detailed explanation of analog security cameras.
How do analog cameras work?
Put simply; analog security cameras work by recording images before transferring them in analog signal through coaxial cables to a digital video recorder that processes the incoming footage into digital data and stores it. Inside the mentioned recorder, the video data is compressed into a file format that may be accessed later and stored in a hard drive or similar storage hardware. However, in technical terms, analog cameras used for security are made up of parts like:


A lens

Circuit board

Glass cover

Housing

Image sensor

Mounting bracket

Power and coaxial ports


Like other electronics, all of these parts aside from the glass cover and ports are put together inside the housing. Assuming all the pieces are put together and tested, the analog camera will need a coaxial or twisted cable, transformer with connecting wire, and mounting accessories. Typically, the appropriate transformer and connecting wire will be included with the camera, but it is less common for the coaxial cable and mount to be with any camera product. Unlike newer cameras, analog cameras require a hardwired connection because they are not devices capable of a wireless connection. Furthermore, the mount is explicitly essential for any installation as it keeps the device in place generally for as long as it stays operational.
Advantages and disadvantages of analog cameras?
Compared to newer products on the market, analog security cameras provide an impressive amount of functionality to any security apparatus despite being an older design. It is no small wonder why, with many wired security camera system owners that based their security in analog still seeing full functionality from them despite being over a decade old. However, also due to their age, such devices may be missing the modern features many take for granted. Here are several examples present in analog security cameras:
Pros 1. Affordable

Pros 2. Cannot be hacked

Pros 3. Do not need constant updates

Pros 4. Long working lifespan

Pros 5. Mixing cameras

Pros 6. Good for low light footage

Pros 7. Durable after installation
Analog Camera Disadvantages
Cons 1. Expensive installation

Cons 2. Can be hacked

Cons 3. Have less modern features

Cons 4. Less capable than modern alternative

Cons 5. Cameras must be wired

Cons 6. Can have grainy or blurry footage

Cons 7. Not as flexible installation
Ask anyone that has had an analog camera installed by A1 Security Cameras and they will likely tell you the device is still running smoothly. Not only is it credit to the outstanding professionals in our installation team that provide services to residents of Dallas Fort Worth, but simply put, analog cameras entirely are built to last.
Furthermore, when paired with an effective digital video recorder, these devices are consistent with the quality they produce outside of rare circumstances. Better yet, they are entirely affordable, far more than the modern alternatives, even when parts acquisition and physical labor are included. Furthermore, such devices have little need for an internet connection and allow for excellent base footage even in low-light settings.
However, while analog cameras are reliable, they also have drawbacks, as shown in the above list. The most glaring two are the lack of modern features and the physical installation. You might be used to getting phone alerts when something is wrong, and with older analog cameras, that is much less of a feature unless you get a newer recorder like the hybrid recorder. Mentioning the recorder, video footage received by such might be better at base in some examples, especially during low light. Still, the video footage from analog will be blurry or grainy in most cases. Due to the wires that carry that footage, the entire installation will not be as flexible when you plan where to put such cameras.
What's the difference between digital and analog security cameras?
The difference between digital and analog cameras when used in wired security camera systems is in how each device processes the incoming video footage. As discussed in our previous Analog versus IP security cameras post, the two are entirely different from the signals they send to the internal hardware and externally. Simply put, analog is meant for older generation systems and digital is likewise for modern systems.
Analog security cameras, as discussed above, require industry-standard coaxial cables (RG59 or RG6), a digital video recorder, and BNC connectors. Alternatively, digital cameras require industry-standard ethernet cables (Cat5e or Cat6), a network video recorder, and RJ-45 module connectors. While both can be wired security camera systems, these two cameras function based on the signal they produce.
Furthermore, digital cameras typically offer more built-in features, while analog cameras are much more basic unless otherwise specified. As will be discussed below, different types of analog security cameras feature alternative features based on the specific design each has. While that is similar to the internet protocol camera, each typically has base features that are generally included with each alternative.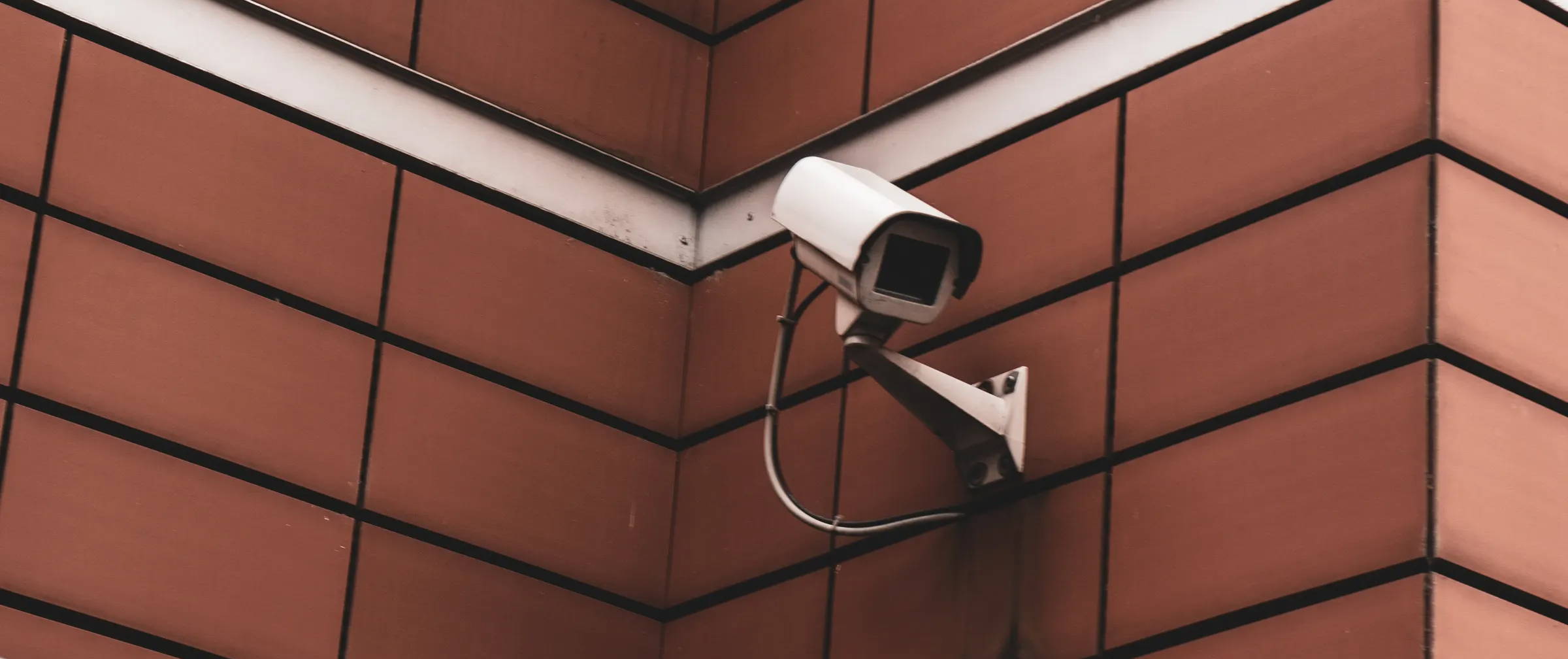 What is the difference between analog and HD cameras?
When it is assumed that both are analog cameras, HD cameras simply produce more data in the video footage they transfer to the connected recorder. HD or high-definition cameras are basically the more advanced version of the basic analog device. For example, A1 Security Cameras offers HD CCTV security cameras, which provide the owner of a wired security camera system with better quality video footage when the camera in question is paired with an HD CCTV DVR. Furthermore, while a base analog camera can be paired with an HD DVR, the opposite cannot be true. Those looking to upgrade their old wired security camera system should start with the recorder and make additions or replacements from there.
What are the types of analog cameras?
Disregarding manufacturer and environmental differences, there are three different types of high definition analog signal described more distinctly in a post describing the HD-CCTV technologies in depth. The three formats for high definition analog include:


HD-CVI

: Developed by Dahua

HD-TVI

: Developed by Techpoint

HD-AHD: Developed by NextChip


Each of these three, on top of the regular analog signal, are standard features in the analog cameras sold on the market today. When the owner of a wired security camera system based in analog has an HD DVR or hybrid recorder, they are capable of enjoying cameras that produce this signal when transporting video footage through coaxial cabling.
What are the best analog cameras?
As discussed in our Beginners Guide to Buying Analog Security Cameras, A1 Security recommends the brand Oculur when recommending analog cameras to those looking for reliable products, installation, and system design. Whereas we have several other brands we present to each customer, we can guarantee the quality brought by Oculur analog cameras thanks to our excessive and thorough testing. Furthermore, devices of this brand are affordable and reliable even after years of use. Specific prices for basic devices typically range less than one hundred dollars, and more advanced analog cameras also remain affordable. Moreover, recorders of the same brand usually provide superior support to each analog camera that cannot be found in other devices.
When it comes to the specific camera, environmentally speaking, dome cameras inside and bullet cameras outside. A universal truth for security cameras regardless of technology is that bullet and non-dome PTZ cameras provide better video footage when installed correctly outdoors. In contrast, indoor dome cameras are non-intrusive in design. As referenced in a prior post about outdoor cameras, putting up visible security cameras outside provides multiple benefits for your home or business. It should be noted that those looking for audio capabilities from their analog cameras can enjoy accessories from the A1 Security Cameras audio surveillance section. Analog is not necessarily as capable with audio in video footage.
What are the best recorders for analog cameras?
The best recorder for you depends on whether you have an in place security camera system or are considering the design of a future installation. A1 Security Cameras has previously written an upgrade guide that outlines all of the options available to you when you already have an analog or digital security camera apparatus in place. In relation to that, and as previously mentioned, those looking to upgrade an old wired security camera system should choose an HD DVR or Hybrid Video Recorder.
In contrast, those looking to get a new recorder while still having access to analog cameras for their future wired security camera system should purchase a hybrid video recorder. Such an option not only can help provide the best video footage for the owner but also provide compatibility to future and modern security cameras.
Which wiring is best for analog cameras?
Technically, the only wires capable of working with analog cameras are siamese, twisted, or coaxial cables. However, the best of the three comes in the form of industry-standard coaxial cabling due to the capability that comes with Power over Coaxial cameras. Also commonly referred to as PoC analog cameras, these specific cameras cut down on the wiring necessary to function by receiving both power and transferring analog signals through the analog cables. Much like Power over Ethernet, PoC offers to streamline a wired security camera system while just as capable performance at the same power consumption level; many examples do so at a lower cost of electricity.
Can Analog cameras and systems use software?

No, by nature of being analog devices, analog cameras by themselves do not feature software that is comparable with modern digital electronics. Beyond being directly connected to a DVR or hybrid recorder and using a transformer or PoC to power itself, there are few relative similarities between digital and analog cameras.
Do analog cameras have IP addresses?
No, analog cameras do not by themselves feature internet protocol addresses due to having no network interface. However, they can be remotely streamed when the recorder they transfer video footage to features wireless capabilities. In such a case, each camera has an identifiable address to work off of when being streamed. This code is either computer-generated or is made from a code specific to the analog security camera.
Can analog cameras be hacked?

Whereas modern security cameras may be vulnerable to cyber attacks, analog cameras are near impervious to cyber threats unless physically and directly accessed. This is because, as stated above, analog cameras do not typically feature software or an IP address. Furthermore, when not connected to the internet, these devices are distinctly impervious to cyber threats and malicious attempts. Alternatively, the entire system can be slightly vulnerable to cyber attacks when connected to the internet. However, such weakness is only exploited when the distinct information required to access the system is compromised and used remotely. Owners that keep a close guard of their cyber security and personal information will enjoy an easy to defend wired security camera system.
How much does an analog camera cost?
Home and small business owners looking for an affordable security camera system will enjoy wired security camera systems based in analog. Analog security camera systems can easily range from well below one thousand dollars to a few thousand dollars respectively. Not only does this include the system being high definition, but it also typically includes:


Cameras

Digital video recorders

Hard drive


Whether you shop bundles or purchase each product separately, always make sure to check that you have cables and memory hardware. While some offers may include such equipment, not all do. Furthermore, such equipment will also require a monitor, mouse, and keyboard for basic functionality. Contact A1 Security Cameras today for more information on possible bundles or products we can offer to you. Whether you live in DFW or on the opposite side of the globe, you too can offer excellent digital or analog camera systems that easily produce quality video footage. Call, email, or catch our attention through the chat bubble today!
Recent Posts
To many businesses, Black Friday is both one of the best days of the year and th

One of the requests we most often receive from our first time customers is to re

A technology that becomes progressively more available year by year, WDR or wide dynamic