Like all other businesses, restaurants are bound by a massive number of legal and social laws to remain operational for any given time.

The Best Security Solutions for Restaurants
Like all other businesses, restaurants are bound by a massive number of legal and social laws to remain operational for any given time. Anyone that has worked in or with one knows that underperforming during a small length of time or garnering a few low-scoring customer reviews could mean disaster for any establishment handling food. From our experience working with such businesses small and large, A1 Security Cameras understands this and has developed the best methods to assist restaurant owners in managing their companies through security-based products and services. Such products, for that matter, include:
Security cameras
Recorders
Access control
Detectors
Upgrades to existing security
We understand that security camera systems can be a hassle, but their benefits to securing the workplace and improving its workflow outweigh the negatives by a monumental degree. As a restaurant owner, you want to improve your security and your company's daily operations. A security camera system is one of the most excellent tools for doing so, especially when installed by A1 Security Cameras.
Below we have established a short guide for restaurant owners that defines most aspects and features of a restaurant security system, with the final section suggesting upgrades to already in place systems. Furthermore, we provide reasons as to how they benefit you and why they are essential to the future of your business. For those looking for immediate services in improving their restaurant security, our professional team provides design help to customers globally. So allow us to get the process started and make a plan for exactly what you need. Below, you will find many of the devices we include in restaurant security and why.
What are the best security cameras for restaurants?
Different from other businesses, we understand that the majority of surveillance for a restaurant security system will be internal. Most restaurant security cameras should thereby feature a design fit for indoor use, and a minority will be outdoor security cameras. While seemingly an insignificant detail, the distinction is essential due to cost. The best manufacturers of these devices typically are:

Axis
Geovision
LTS Security
Vivotek

Acknowledged across the security industry as dependable and efficient, these brands make excellent cameras perfect for restaurants and establishments dealing with food. Specifically, their internet protocol or IP dome cameras work exceedingly well in dining areas, kitchens, offices, hallways, break rooms, and waiting areas alike. In addition, such modern restaurant security cameras come with features like:

Constant or motion-activation
Non-intrusive design
Wide field of view
Quality video feed

Designed by these brands and more available on A1 Security Cameras, such dome cameras are unique in design and have different features depending on the exact parameters you are looking for. They can be placed in the corners of rooms or at vantage points that can cover massive areas. Also, with an affordable price tag each, these restaurant security cameras can deliver surveillance that will not bother the customer thanks to a compact design. While it may increase the price tag, each of these cameras can come in alternative designs with:

Active zoom
Internal storage
Night vision
High definition or 4K

While these features will increase the price per camera, they will enhance the result produced by your restaurant's security camera system. However, one of the best benefits of these modern security cameras is their long working lifespan. These restaurant cameras typically last around a decade when kept in good condition.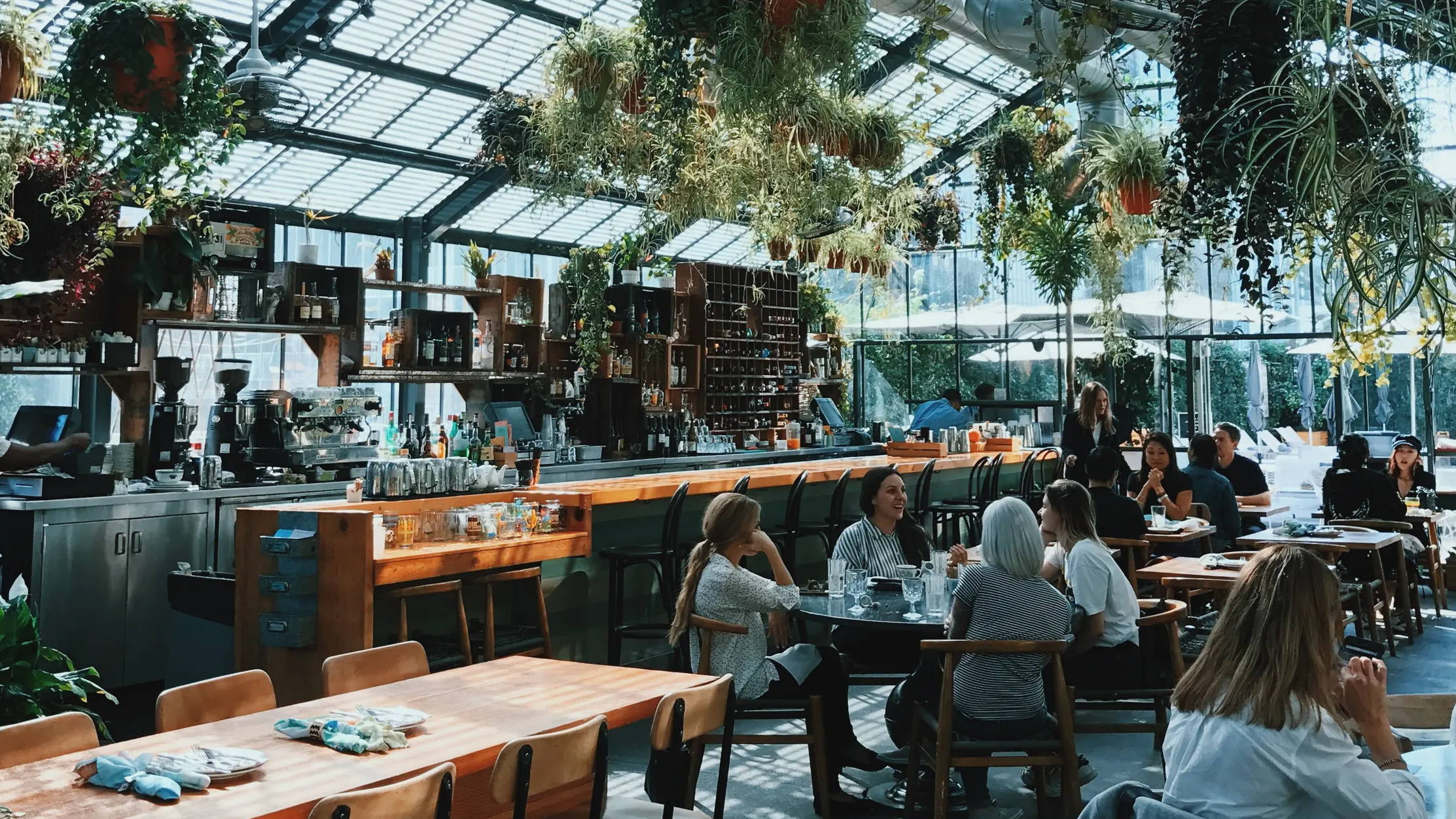 Why should a restaurant have security cameras?
Security camera systems have several advantages for any business, but restaurants are unique due to their internal environment. In general, cameras allow for the following:

Defense against fraud
Improvement of safety standards
Mitigation of loss
Reduction of unlawful activity
Refine employee practices
Prevent employee misconduct

For restaurant owners and staff, simple crimes like dine and dashing can be a problem, whereas fraud can be one of your worst nightmares as a business owner. Restaurant security cameras allow for capturing each customer and granting specific information to law enforcement when such activity may occur. In the case of fraud, when a customer claims their food was bad enough to lead to legal repercussions, restaurant cameras can capture the entire process. In addition, as mentioned below, it can surveil how employees handle the food and capture if a customer tampers with it when presented.
A1 Security Cameras understands that when you own a restaurant, you have to follow a stringent set of standards and laws designed to protect the health of incoming customers. Restaurant security systems serve to keep each establishment that handles food not only secure in the general sense but also in business practices and customer service.
The true benefit arises from how restaurant security cameras can help improve daily operations and employee interactions. Whether onsite or not, cameras can help detect hazardous conditions that go unnoticed, like spills, items that might make a person trip, or employee misbehavior. Furthermore, they can allow for a visual representation for training when something can be improved. This is especially due to the special attention food requires; a restaurant owner can clearly state when someone is mishandling food or when the completed dish is presented poorly.
While helping to prevent break-ins during non-working hours or other criminal actions against your business, such a benefit is a comparatively minor improvement. That, however, does not necessarily mean it only prevents the illegal activity from occurring externally. For example, cameras can easily deter employees from stealing cash or anything else from the restaurant, one of the most significant sources of money loss for businesses in the United States.
Can a restaurant have cameras with audio?
Yes, but in particular circumstances, that will likely make the feature a hindrance. Audio capabilities in restaurant security cameras can be tricky due to state and federal laws. For example, each state has some form of consent law where one or all parties must consent to each instance of audio recording. Furthermore, it can be illegal to use audio surveillance where there is some expectation of privacy, like a breakroom. While you still may put a security camera in such a common area, many states forbid recording audio where conversations occur. That is why the vast majority of installers will not install security cameras with audio capabilities, much less offer them. For more information on the subject, reach out to A1 Security Cameras or discuss the topic with your installer.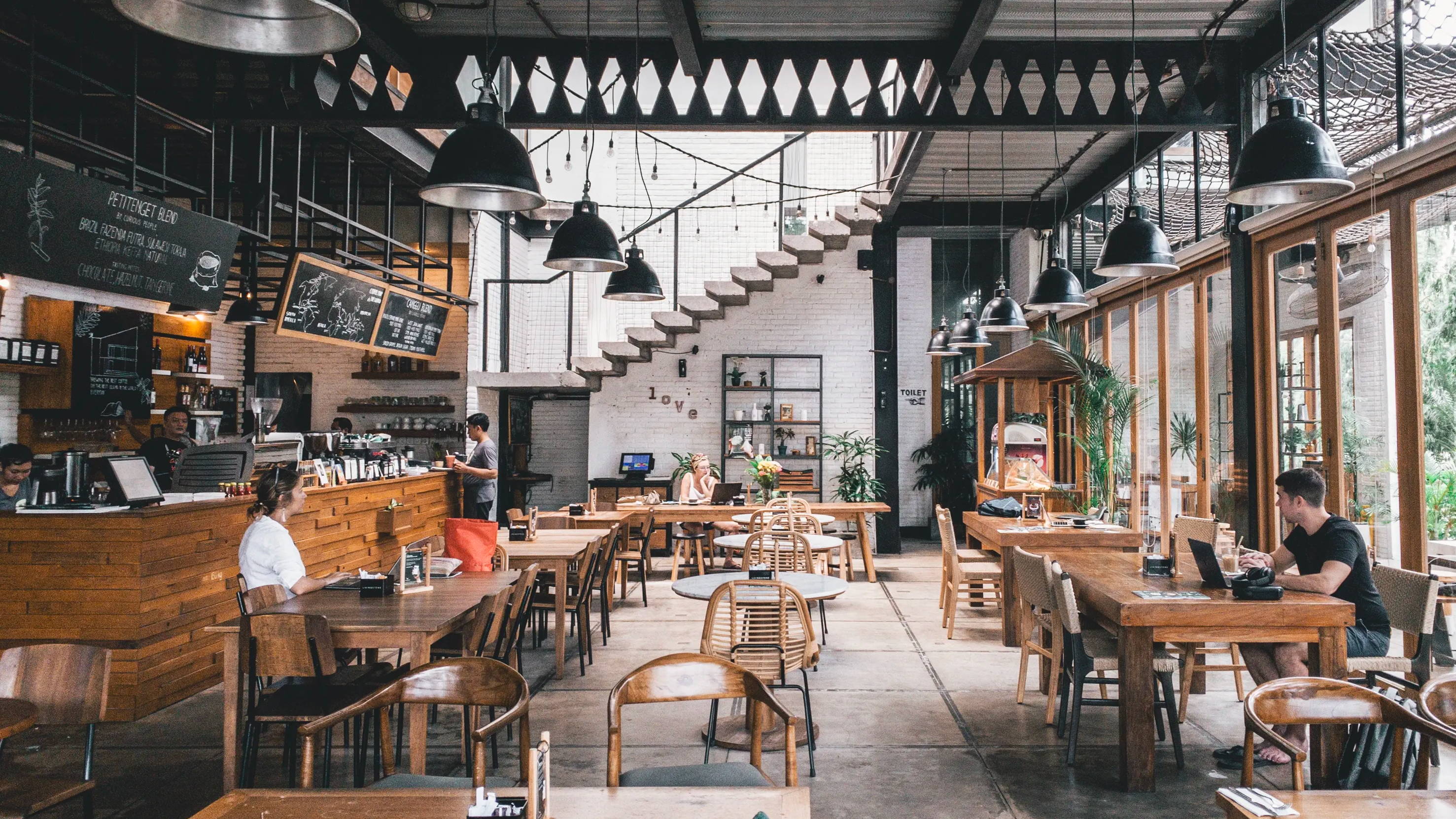 What are the best security recorders for restaurants?
Like the above list above for IP dome cameras being the best restaurant security cameras, the same applies to recorders. Axis, Geovision, LTS Security, and Vivotek are excellent options when it comes to recorders. Following in line with the suggestion of internet protocol, the best possible recorder for a new restaurant security system is a network video recorder or NVR. As discussed in a post relating NVR to DVR devices, the benefits of such a device include:

Better flexibility for upgrades

Easy installation

Improved video quality

Power over Ethernet

Remote streaming

These advantages make monitoring your establishment and managing it more manageable for a restaurant owner. In addition, a restaurant security system with an NVR can experience software and hardware updates with far more ease than past generations of recorders due to being the most present design. The installation for such a system is also simple, allowing you to configure each camera by quality, resolution, and more. Connections between restaurant cameras and the recorder also will have less wiring when using power over ethernet or PoE capable cameras. However, best of all is the ease of access you can enjoy with the new age recorder in person or remotely. This is done by connecting to a router, making remote video footage streaming possible.
However, it should be noted that a new security camera system with an NVR and IP cameras may be expensive. If such a solution is not affordable or you are looking for upgrades to an older system, A1 Security Cameras has exceptionally crafted an upgrade guide that features many of our available options. In addition, our team can quickly get the best restaurant security system for you with our catalog of the best brands in the industry.
How long can restaurants keep security footage?
While restaurants can keep security footage for however long they like, the time it is applicable depends on the storage hardware within a system. When looking into getting a new restaurant security system or improving your old one, A1 Security Cameras presents a fantastic tool in the Security DVR/NVR Storage Calculator. The size of storage should depend on the incoming video data, which is made up of"

Number of cameras
Days of footage
Level of resolution
Framerate
Level of traffic
Encoding

These options are available to manage through the tool and are crucial to calculating the size of the storage device inside the recorder. Furthermore, we also offer the bitrate calculator to help you know the internet strength required for features that use the internet, like streaming and the quality thereof.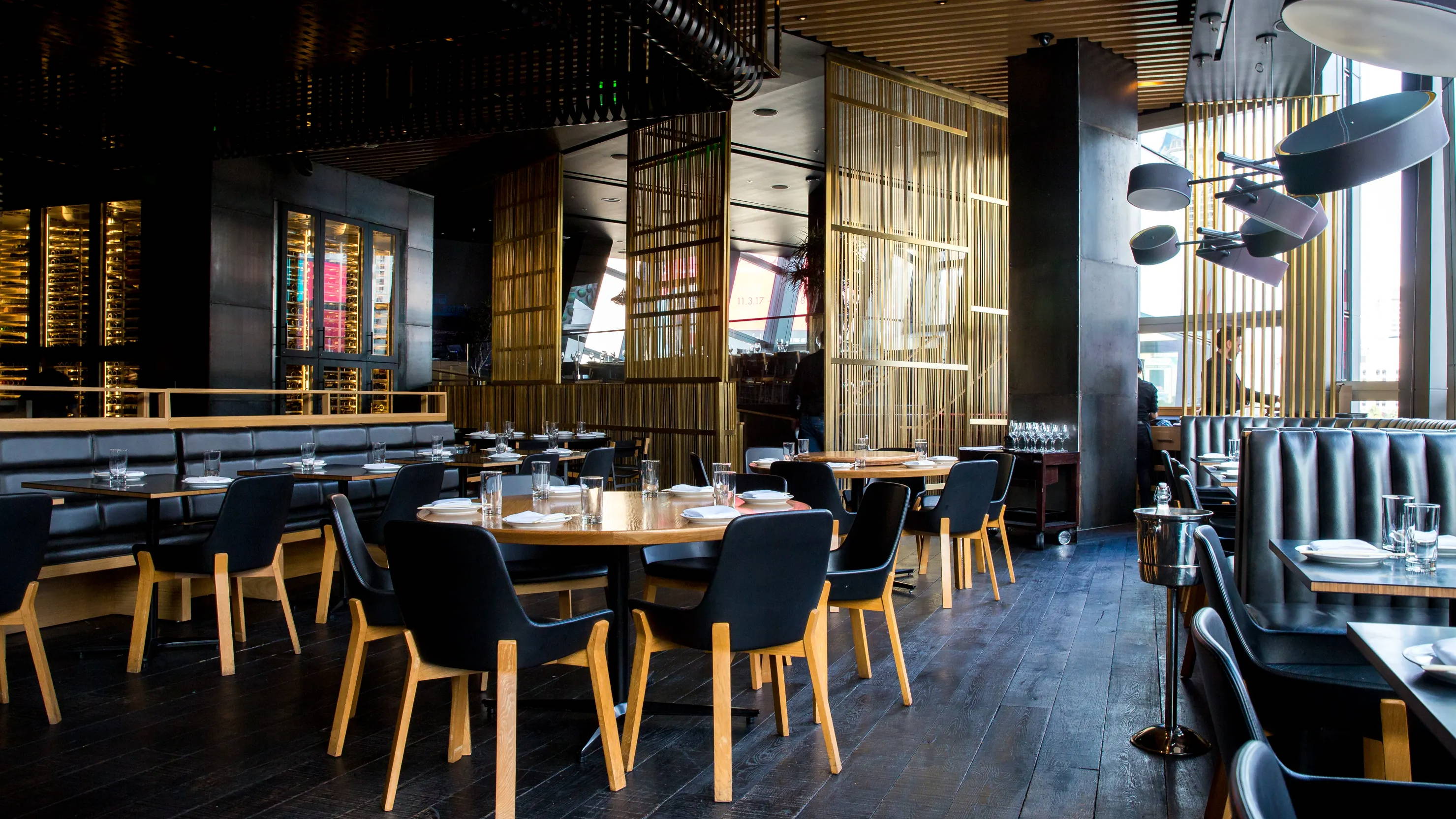 How can I better pay attention to incoming customers?
In explicitly having to do with restaurant security systems and paying attention to incoming traffic, you have two options:

Detectors

Video surveillance software

Detectors: A1 Security Cameras offers both smoke and motion detectors, but in this case, we are focusing specifically on the latter. Motion detectors can be placed on entrances and send out a signal to a system for notification or release a noise upon detecting the door opening. While seemingly insignificant, these devices can provide staff with an immediate warning when another customer enters your business.
Video surveillance software: A restaurant security system with an NVR and IP cameras can be further improved with features based on software. These can be programs that make motion detection and mobile alerts possible. Better yet, the parameters of when a camera detects a person and sends you a notification can be managed based on your specifications. However, while this solution is effective, it is expensive.
How can I keep my restaurant secure at night?
As mentioned above, IP security cameras are capable of night vision or capability in low light conditions. However, depending on the camera you choose, there are limitations that reduce a restaurant security camera has in darkness. However, a restaurant security system can integrate motion detection into the apparatus for improved functionality. A1 Security Cameras offers motion detectors manufactured by companies like Bosch, LTS Security, and Axis. Motion detection can activate cameras and alarm systems after installation.
How can I upgrade my restaurant security camera system?
When you have an already in place restaurant security system, it might seem like there are only costly and laborious upgrades available to make your system effective. However, A1 Security Cameras offers several advantageous upgrades for you. As discussed in a prior post about upgrading old wired security systems, we have affordable and practical solutions available to you. Such include:
Upgraded DVR: When you have an older system with numerous analog cameras and want a quality improvement but have no interest in upgrading anything beyond that, A1 Security Cameras has the exact solution for you. An essential improvement that you can personally make includes the replacement of that old DVR and the addition of a new HD DVR. As discussed in a past post regarding that subject, the new recorder will:

Allow for advanced cameras later
Allow for more channels
Work with old analog cameras
Provide enhanced quality

Another option open to you is the hybrid DVR, which works for analog cameras and allows for newer digital devices like the IP camera. Such a recorder allows each improvement that the HD DVR provides while working with more recent devices.
Enhanced analog cameras: There are several options available to you when it comes to just making improvements through analog cameras. Whereas improved cameras that provide higher definition quality may require a correlating HD DVR, such cameras wildly improve a camera feed while being relatively inexpensive. Furthermore, such recorders can also use power over coaxial cameras, which cut down on wiring while enhancing the quality.
A1 Security Cameras offers Transmission devices like encoders and decoders that allow for IP cameras to function with digital video recorders. Similar to not replacing your coaxial cabling to enjoy power over coaxial, these devices only need to be added to the new IP security cameras to allow functionality.
For further restaurant security system options or upgrades for your establishment, contact A1 Security Cameras today. Our team has years of experience and is ready to help you build the perfect security camera system for your business. Residents of DFW can also enjoy installations services, so call us today!
Recent Posts
Security cameras have become one of the most useful, yet confusing pieces of technology

To many businesses, Black Friday is both one of the best days of the year and th

One of the requests we most often receive from our first time customers is to re