When it comes to older systems, the immediate reaction can occasionally be to replace them entirely to keep up with the modern environment and trends.

What can I do with an old wired security system?

When it comes to older systems, the immediate reaction can occasionally be to replace them entirely to keep up with the modern environment and trends. However, such a process can be overly expensive and time-consuming, especially when considering the most recent technology. That is why A1 Security Cameras offers excellent options to replace or upgrade each part of your system, such as:


New recorders or DVR
CCTV security cameras
Coaxial and ethernet wiring
Managing or expansive software


Whether you inherent parts of or the entirety of an old security system or have had one for several years, upgrading with modern features is entirely feasible and more so affordable than the alternative. Additionally, unlike many devices and systems sold today, security camera systems are unique due to their longevity and reliability. Such systems last far longer than their suggested operational lifespan with a proper installation. Our installation team, offering services in Dallas-Fort Worth, can attest to such with successful implementation in environments like: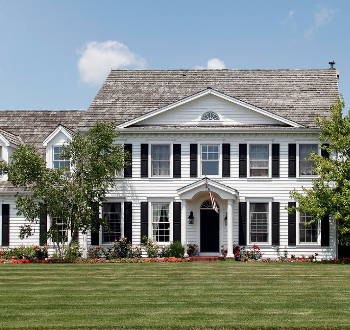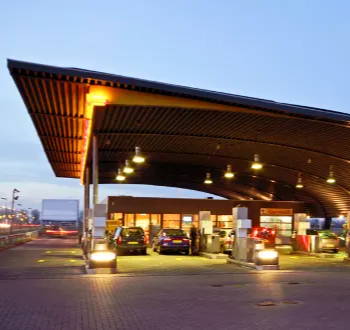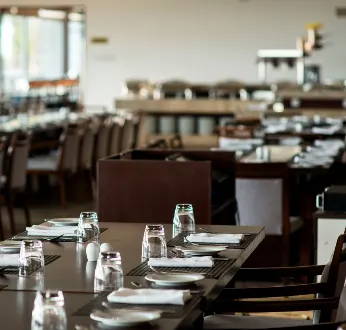 When it comes to an old security camera system, there are various solutions the owner or managing staff of an establishment can implement to achieve the best result. Moreover, answers need not be expensive in order for the system to meet your expectations in surveillance and security. This post presents several low to mid-cost solutions that benefit wired systems and the owners that use them.
How often should you replace a security camera system?

The answer to this question differs wildly because as mentioned, the entire replacement of a security camera system can be a considerable venture to undertake. However, it should be noted that this process can be circumvented when focusing on the individual devices that make up the overall security apparatus of a location. This is because the most expensive items in the replacement process tend to be the purchasing and installation of wiring throughout the premises. That is in contrast to the other three parts mentioned: the recorder, security cameras, and software. Not only that, but the wiring that is installed correctly will outlast most people thanks to a working lifespan that typically reaches 50 to 70 years, if not more.
That is in contrast to security cameras, digital video recorders, and the software that helps run them both. According to the manufacturers, security cameras, especially the outdoor option mentioned in a past article, typically last around five to seven years. However, it is common for these surveillance devices to function at peak capacity up to about ten years when taken care of to a minor degree. This is not necessarily different from recording devices like the standard security DVR, which are said to last between five to seven years as well and last longer in good condition. The difference here is that the recording device relies explicitly on the hard drive, which is more likely only to last a more limited amount of time but can easily be replaced.
Different from both, however, is the software. Designed to program the entire system, the software lasts as long as the hardware remains functional but can become outdated quickly relative to the surrounding hardware. Depending on the manufacturer, an update can be free or require a fee before the update process. After highlighting every part of a security camera system, an entire replacement should be the last option left to explore and is only valuable when the whole system is damaged or fails. Not only because each part can last a significant amount of time, but also because each can be individually replaced. As will be mentioned later, replacing the DVR with a more up-to-date version, for example, will improve results across the board.
How do I update my old security system?
Updating and breathing new life into an aging security camera system can not only be easy but affordable too. While there are multiple methods to upgrading a security system, most solutions will typically be or include the digital video recorder or DVR. That is because more modern recorders offer features both through hardware design and software functionality with examples like:


Added channels
Backward compatibility
Remote streaming
Superior footage quality
Greater storage capacity


In this case, an upgrade would look like replacing an old embedded DVR with a newer HD or Hybrid DVR. The cost for such an improvement can easily be between $500 to $1,500, if not less, when it includes eight channels and a decent amount of storage. Furthermore, the HD and hybrid options are by design easy to install. When you are unsure of the calculations needed for such an update, A1 Security Cameras offers a calculator tool that can be used free of charge.
Through such an upgrade, a home or business owner can connect their security camera system to network access, which provides additional functionality and remote streaming. Furthermore, there is no need to replace your old cameras that still work since both are backward compatible. The hybrid option will further allow more modern surveillance, like internet protocol and wireless cameras. Here is further information on IP versus CCTV.
How do I replace my security DVR?
Choosing to purchase an upgraded DVR and install it can be a relatively simple process even into an older system. Typically, the replacement process begins with removing the old model and implementing the new one with the same wiring and security cover. Then, the recorder will require a configuration file, which either comes pre-installed or comes included in a small drive that can be connected. After the data is uploaded, the user will run through the configuration process and enjoy their new recorder.
Can I use existing security cameras?
As mentioned, the HD and Hybrid DVR are backward compatible with older analog security cameras. However, the benefits these older cameras get when paired with these recorders are superior quality to incoming video footage and more effectively store the data. In addition, these recorders will also provide support for newer age cameras like PTZ, IP, AI-based, and more.
How can I update my CCTV camera?
If your CCTV camera has some basis in modern software, it can easily be updated through the user interface found on the HD or Hybrid DVR. However, old analog cameras are less likely to be improved through software individually but rather are enhanced via the data they produce into a better recording device. Modern cameras that can be updated include:


PTZ or pan tilt zoom cameras

Internet protocol cameras

AI-based cameras

4K Cameras

Cloud-based cameras


These cameras, especially those recently released, improve based on the software that is internal or in the recorder. PTZ, for example, has options that feature both internal and reliant on the overall system. That is different from AI-based, which requires software in both the camera and the managing system.
How can I access my security cameras remotely?
Unless you decide to add an internet protocol or wireless security camera, the capability to remotely view through your security system will be dependent on the DVR or NVR. Whereas that is less common in the old embedded digital video recorders, the HD and Hybrid options are easily capable. Accessing the ability to do so comes through configuring the device after the complete physical installation. Furthermore, each camera will have a unique code that can be typed into your browser for viewing. However, older systems rely on a specific version of internet explorers, with those recently released also being compatible through Google Chrome.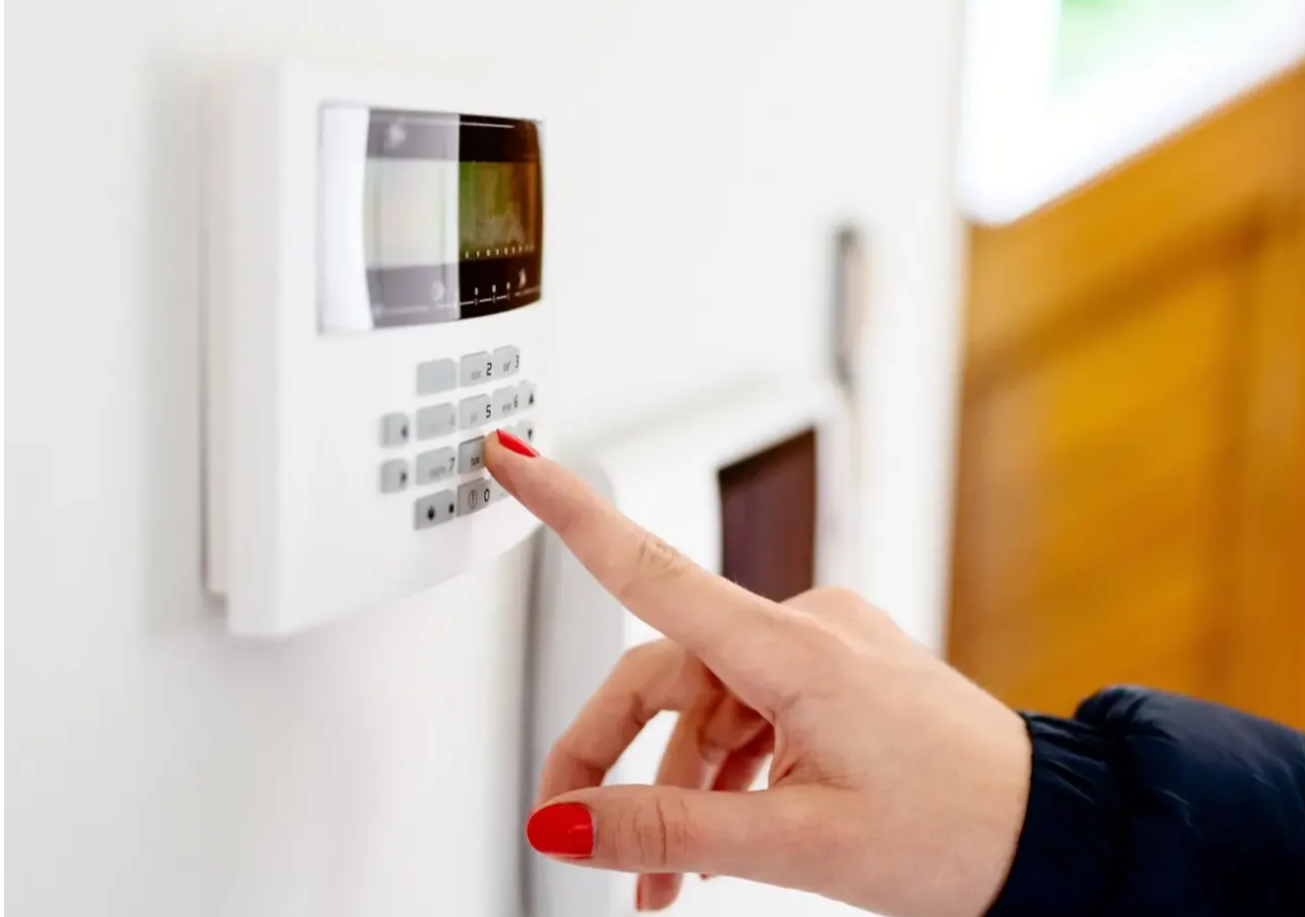 Can I reuse old security system wiring?
In a practical sense, a person can easily use the most modern security devices with their old coaxial wiring. Whereas the more aged the wiring is, the less capable it will be to produce quality, they are still usable when switching to the newest security DVR. However, there will most likely need to be adapters implemented to newer cameras with examples like:


HDMI adapters

Encoders

Decoders

Transceivers

Wireless transceivers


These and more are offered through the A1 Security Cameras Transmission category and can also be detailed by our sales team. Some may be required because older security cameras do not process data internally but simply send the analog footage to the DVR for conversion into digital. If a new IP camera is used along with an older recording system, one such device will have to be implemented for the system to run smoothly. This is due to the newer camera processing the data internally before sending it to the recorder.
What causes security cameras to stop working?
Unfortunately, like most other electronics, security cameras and recorders can stop working for many reasons. Such reasons can include:


Poor or aged out wiring

Internal hardware aging out

Tampering

Weather damage

Software and IP address conflicts

Unstable network


Depending on your equipment, such problems may never happen or may happen immediately after installation. However, when you purchase equipment from A1 Security Cameras, we provide unmatched support and offer a convenient service form that can sometimes be more convenient for you and our team. In addition, if we cannot answer your questions, we can quickly put you in touch with the manufacturer's technical team for enhanced assistance. Contact us today for more information on products, system design, repair, and more!
Recent Posts
To many businesses, Black Friday is both one of the best days of the year and th

One of the requests we most often receive from our first time customers is to re

A technology that becomes progressively more available year by year, WDR or wide dynamic