There are several ways to protect your home or business, but one of the most surefire methods is outdoor security cameras.

What is display Channel zero in CCTV?

There are several ways to protect your home or business, but one of the most surefire methods is outdoor security cameras. Whether prior generation or brand new, outdoor surveillance cameras have proven to be one of the most effective measures in multiple avenues along with security. Here are several benefits that come with adding outdoor cameras to your property or business:


Access and perimeter monitoring
Can help reduce insurance costs
Helps with company policy adherence
Offers monitoring of property labor
Helps indicate possible issues or negative occurrences
Proven deterrence of criminal activity
Provides proof against illegal activity


As seen, these perks and more are excellent reasons why to update your security with surveillance. To expand on the presented points, businesses will enjoy an advantage from indoor and outdoor security cameras not simply through the prevention of criminal activity but also as a tool to help encourage policy adherence and safety. For example, according to the National Security Council, 4,640,000 medically consulted injuries occurred in America during 2019, with deaths totaling 4,572. Specifically, the top three injuries of the larger number are:


Overexertion
Falls
Equipment or accident accident


Whereas safety policies can only get a business so far for individual workers, indoor and outdoor security cameras provide an excellent method to improve performance across the board constantly. That not only includes safety but also professional processes and training for incoming employees or contractors. Overall, a company can retain high standards and keep employees safe with the addition of surveillance.
While the benefits are distinctly different, the average household can also improve with the addition of surveillance. According to the FBI, homeowners will also enjoy a far safer environment in their abode after installing any sort of security measure. With houses having a security system being 300% less likely to be burglarized. Furthermore, the University of North Carolina found that 50% of burglars would avoid locations with security cameras. Property owners can thereby enjoy peace of mind to a greater extent when a security apparatus is properly installed.
Do outdoor security cameras have audio?
Often when security systems are depicted, a security guard or employee will be looking at a screen with all of the camera viewpoints. This is known as Channel zero for actual owners of security camera systems, also referred to as virtual display. When using this aspect, now possible in many systems on the market, not only is viewing every channel possible, but it also uses less bandwidth while still retaining optimal video quality. This solution is perfect for both home and business owners in multiple regards by way of:


Simple streamlining of security functionality
Optimizing in person and remote viewing
Reducing bandwidth strain


With the simple installation of Channel zero, a home or business security system will easily benefit. The multiplexed channel works with both network video recorders and digital video recorders while retaining optimal video quality to help deliver superior performance across the board. In addition, access control, perimeter control, problem identification, and more get an added improvement from the virtual display thanks to all viewpoints being clearly depicted on one screen. Furthermore, Channel zero benefits remote streaming in all aspects by providing one point for quick or prolonged inspection of the areas being surveilled. All of this is possible when a central monitoring system or CMS is installed.
Notable manufacturers that have made unique channel zero programs include Dahua and Hikvision.
CMS or a client management system is programming that allows recording devices and computers the ability to use channel zero, among other features. This software can also allow for remote access from a computer or cellular device. However, viewing channel zero from a cell phone may require the appropriate application to be installed. The application, for that matter, correlates to the security system or recording device.
A1 Security Cameras suggests unifying your system based on a manufacturer for the best possible result in this matter. Otherwise, performance and quality can not possibly be guaranteed. A CMS, and VMS for that matter, function far better when matched based on manufacturer.
What is the difference between CMS and VMS?
Unfortunately, CMS or client management system and VMS or video management system are not necessarily official terms, but moreover, terms made by manufacturing companies that sometimes are used interchangeably. However, typically CMS does not necessarily control the specific aspect of recording and moreover manages the video interface aspect of the entire security system. That is different from VMS, which handles the security system from a centralized management and function role. However, many manufacturers and companies use the two terms interchangeably. For more information on specific products that have either software or a particular offer for the software itself, reach out to our sales team!
What do channels mean on security cameras?
A channel, specifically speaking, is the input a recording device has available for security cameras. Coming in 4-channel, 8-channel, 16-channel, and 32-channel, both digital video recorders and network video recorders have channels for surveillance devices. While there are recording devices that take on more, most NVR and DVR have software limitations to the amount security cameras they can support. Generally, cameras connected to a recording device are represented as channel 01, channel 02, channel 03, etc. This way, wiring like coaxial or ethernet can be labeled for organization and to streamline the security apparatus of the location.
How can I see Channel-Zero in HikVision?
The activation of channel zero is relatively easy. It is accessible through Video/Audio, Channel-Zero in the left-most section, and "enable Channel-Zero Encoding" at the top. Through this, you will be able to stream each of your channels on the same screen in unison. The specific Channel-Zero developed by HikVision works with systems developed by Dahua, Samsung, and more.
Dahua Zero is similar to Hikvision Zero-Channel in the aspect of providing a single screen with the capability to display every incoming video stream. Known explicitly as Zero-channel encoding, this practice combines the multiple streams present in a security system into one point. It eases the strain on bandwidth while delivering superior quality and improves transmission efficiency. This function is only possible and controlled through the WEB.
How can I remotely view Channel-Zero?
When concerning remote streaming and improving the functionality of such, Channel-Zero, whether through Hikvision and Dahua, will enhance performance regardless of if a person uses LTE, GSM, or CDMA (respectively Long-Term Evolution, Global System for Mobile Communication, and Cod-Division Multiple Access). For Hikvision software, this can be applied by going to "more" and then choosing "settings" before selecting "display channel-zero."
What factors affect bandwidth?
When concerning security camera systems, high bandwidth is caused by most aspects of that use security software. While this is not necessarily the case when a system is not connected to a router, nearly every function puts a level of strain on bandwidth with features like:


The transfer and uploading of video footage data
The use of features like license plate and facial recognition
Remote streaming
Wireless or IP security camera usage


In reality, when a security camera system is connected to a router or general network, it will regularly use the bandwidth and will likely reduce the capability of other services like video streaming, gaming, communication, and more.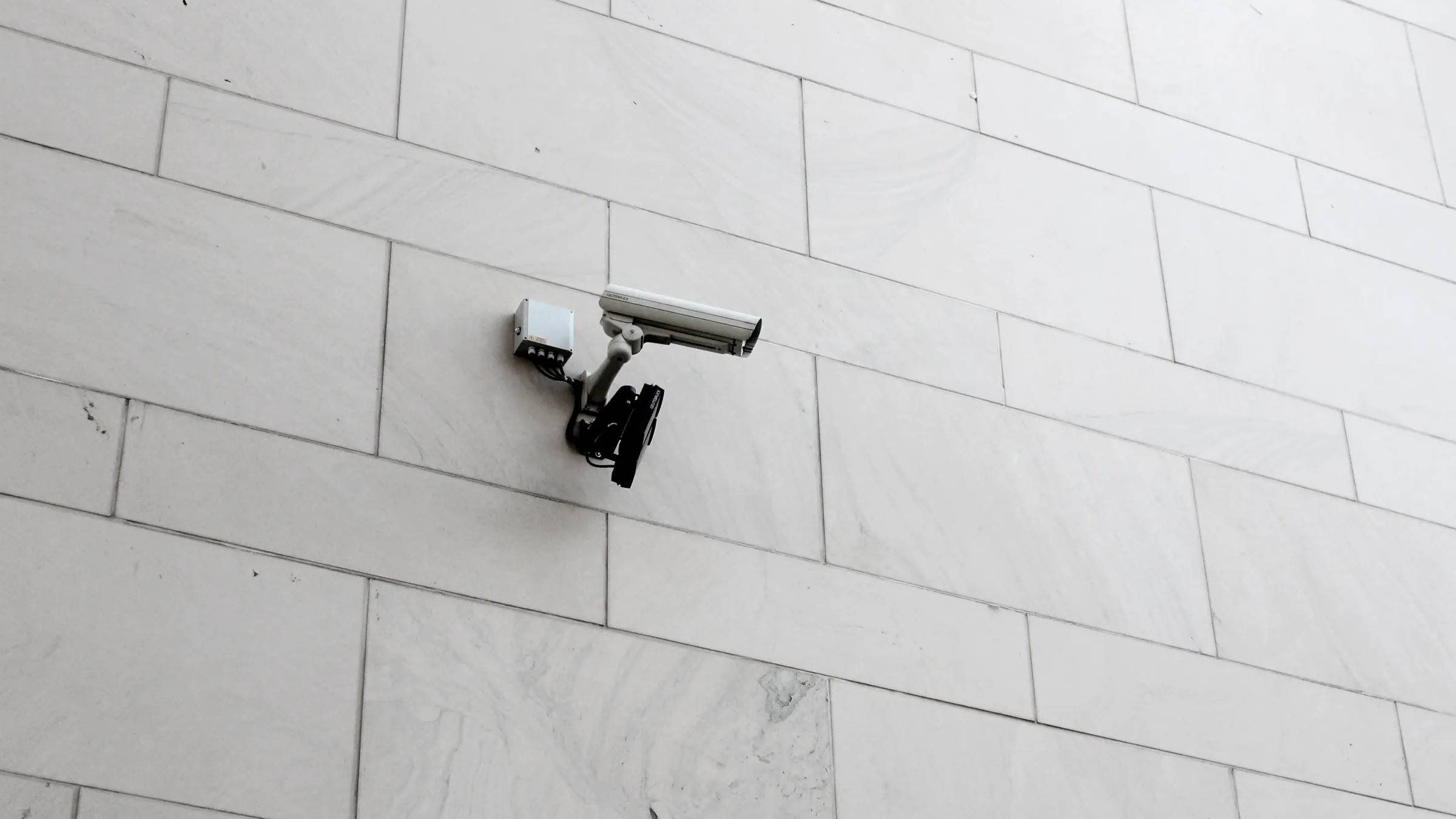 How do I reduce bandwidth usage?
Concerning a security camera system taking up an excessive amount of the bandwidth, Channel-Zero by either Dahua or Hikvision is one of the best methods to reduce bandwidth usage. This means when either viewing in person at the central management system or through remote streaming, Channel-Zero will reduce the strain produced by the flow of excessive data. Furthermore, there are other methods to reducing bandwidth through your security camera system like:


Editing compression settings
Implement motion activation
Reducing the quality of the incoming video footage
Reducing the resolution of the video footage


Channel-Zero by and large improves security systems across the board by offering a single point a home or business owner can view every monitored area on one screen. The software is designed to reduce the strain on bandwidth and is far more efficient than any present alternative. For more information on products capable of Channel-Zero, contact the A1 Security Cameras sales team today!
Recent Posts
Security cameras have become one of the most useful, yet confusing pieces of technology

To many businesses, Black Friday is both one of the best days of the year and th

One of the requests we most often receive from our first time customers is to re