A1 Security Cameras offers the absolute best LPR or license plate reader cameras on the market.

What is the Best LPR Camera?

A1 Security Cameras offers the absolute best LPR or license plate reader cameras on the market. We have helped state and federal organizations, along with businesses of all sizes, implement LPR cameras into their systems with excellent results. When you are looking for ideal systems to monitor or record license plates, we can offer the best cameras from manufacturers like:


Axis
Geovision
LTS Security
Oculur


These manufacturers and more develop the cutting edge in technology regarding license plate reader cameras. However, when it comes to which one is the best, it is dependent on the purchasing party and what environment the device is being implemented into. Here is a quick summary analysis for some of the examples present on the site based on the above manufacturer list at the time of writing:
Axis: The Axis LPR camera is an IP camera by nature and is designed to deliver video footage at HDTV 1080p quality through an 18~137mm lens. With a durable exterior, this license plate reader camera features a magnification of up to eight times, a housing durable against weather, supports onboard storage through an SD card (not included), and can be handled by third-party software. The limitations to such functions include a cap on capture speeds at around 81 miles per hour, an optimized range of 164 feet, and a capture range of 131 feet. While this camera is pricy, the devices produced by Axis are easily sophisticated enough to benefit any governmental organization or business.
Geovision: Like LTS, Geovision offers multiple license plate reader cameras at affordable and expensive prices. One such between the two price extremes features a max FPS of 30 at 1920X1080 through a 9~22mm motorized lens, dual streams from MJPEG or M.264, a built-in heater with a fan for colder environments, two-way audio, PoE, and a weatherproof exterior.
LTS Security: Alternatively to the other present options, LTS Security offers both basic and inexpensive to advanced and expensive license plate reader cameras. The relatively inexpensive options feature a motorized 6~22mm lens with a weatherproof exterior, night vision, low bit rate support, and produces an image of 1920x1080 at 30fps. Alternatively, the more expensive LTS LPR camera produces 1920X1080 at 60fps through an 8~32mm varifocal lens while features a more durable weatherproof exterior, behavior analysis, facial recognition, support of a database for license plates with alarms, and more.
Oculur: The most popular LPR camera produced by Oculur available through A1 Security Cameras is relatively inexpensive while providing excellent results. This device is powered by Darkfighter, a weatherproof IP67 exterior rated as vandal-proof IK10, face detection, four different behavior analysis, 3rd party software, and a 2.8~12mm motorized lens.
These devices can easily benefit an organization, business, or governmental entity by recording license plates that pass by. Please contact our team today for further information on the available license plate reader cameras. While these details are based on what is present at the time of writing, they are subject to change.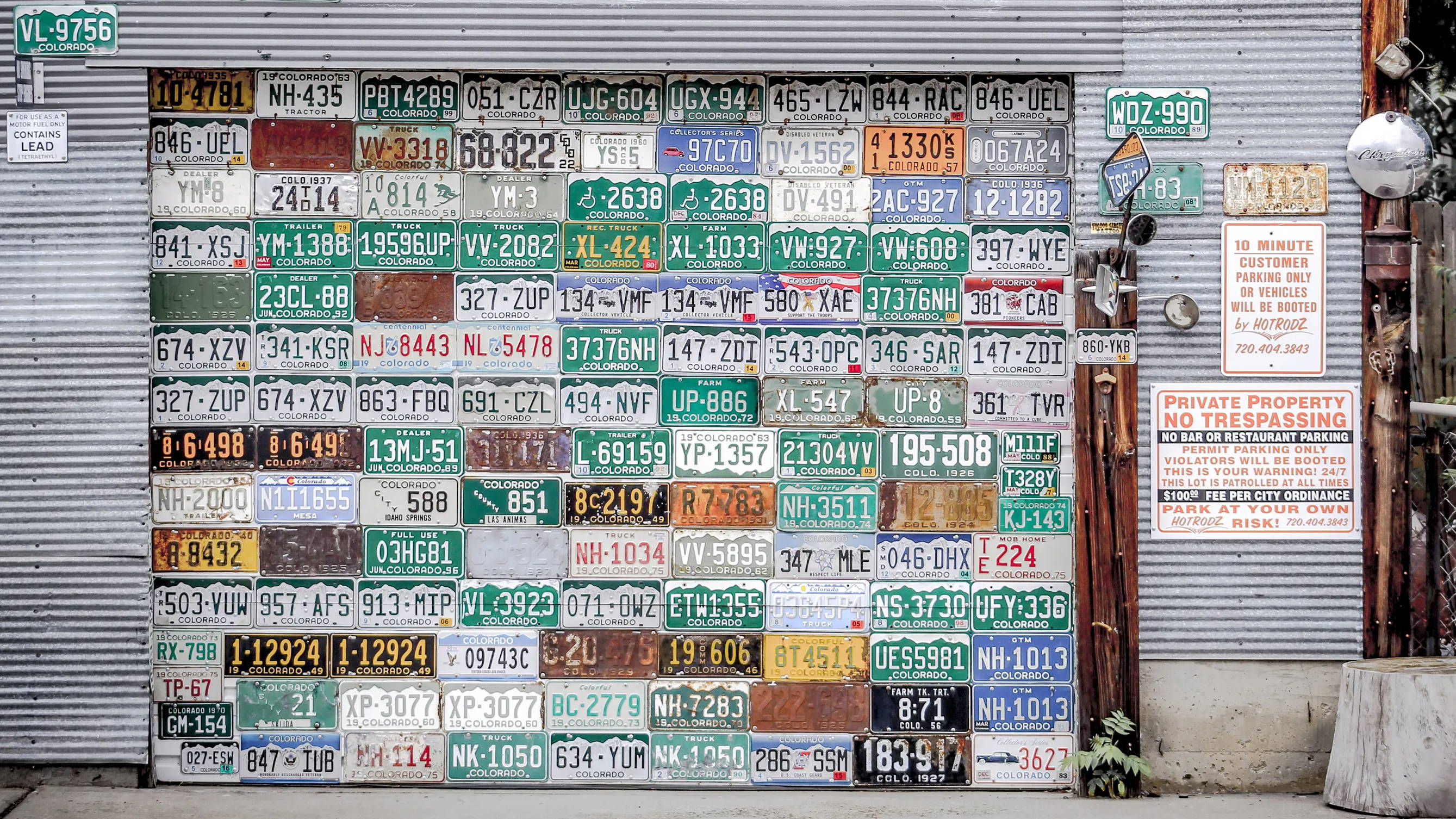 How does an LPR camera work?

A license plate reader camera works in one of two sophisticated ways to capture and record license plates for later analysis by a person or system. Both scans are made through an advanced combination of hardware and software to make the camera unique among security cameras. Such processes include:


Scan and analyze with database

Scan and later review by a person


LPR cameras automatically detect a license plate thanks to the implemented software generally in a camera with a motorized lens that can magnify. Most can capture license plates on the move, with newer models providing superior clarity. However, these cameras must be placed within reasonable parameters to function with outstanding performance. Such parameters include:


Appropriate lighting

Capability at higher speeds

Operable installation height

Vantage point in range of vehicles


While license plate reader cameras may seem advanced, they are also limited like any security camera. For example, while many more advanced models feature some type of night vision, it is limited, and the quality at any part of the day is also dependent on the surrounding environment. Furthermore, while most LPR can record license plates traveling at speeds typical in a parking lot or neighborhood, only more advanced cameras will be capable of recording on main roads or highways. However, the most crucial factor in plate recording is the camera's placement, which must be placed at an appropriate distance to scan incoming traffic. Installed correctly, license plate cameras effectively provide another method to monitor incoming customers or general traffic.
ANPR or automatic number-plate recognition technology is a mix of hardware and software designed to recognize and focus on license plates of applicable vehicles. Such technology is used not only with businesses but several aspects of society like:


Inner-city traffic management

Parking lot management

Public transportation

Retail

Truck weighing stations

Toll monitoring


Whereas this technology is less common in small businesses and homes, ANPR provides enhanced performance in areas with heavier traffic, especially when paired with video management software. In addition, such a system offers enhanced support through running license plates against a database. It serves to either help cater to customers or alert staff to vehicles recognized from criminal activity. Higher tier ANPR technology and video management software or VMS typically are not generally present in smaller security systems due to price and increased storage capacity requirements.
What makes a good LPR camera?

A good license plate reader camera is dependent on the owner's needs. Unfortunately, there is not a one-all be-all solution. However, as shown above, some factors play into what you should be looking for when in the market for an LPR security camera. Such factors include:


High-quality footage

Low light or night vision

Weather resistance

Zooming


Like in the case of the Axis LPR camera, recording license plates in regular or parking lot traffic provides quality footage. That is not necessarily different in the case of license plate reader cameras from LTS, Geovision, and Oculur. LTS, for example, offers excellent quality at 60 frames per second while Oculur implements Darkfighter software for enhanced performance. In their own right, each security camera produces excellent results and can provide a security system with excellent results.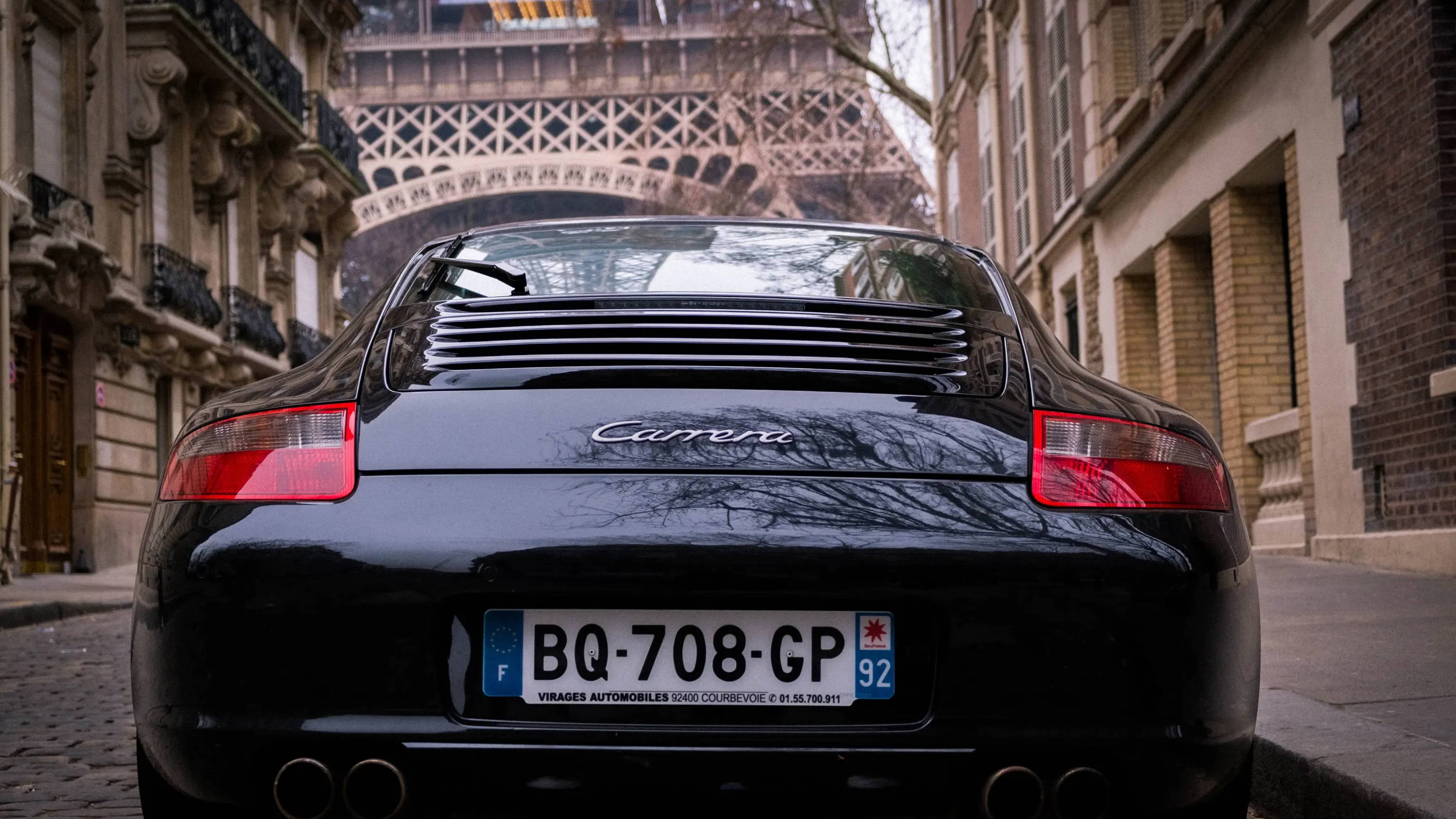 Why use a license plate recognition camera?

As mentioned, license plate reader cameras benefit government entities, the security of a business, and customer service. Local, state, and the federal government in the United States use the cameras generally to tax incoming traffic, which maintains the conditions of toll roads and highways. When an employer or owner of a facility is looking to keep their location more secure, an LPR camera is one of the perfect additions to a security camera system. Its capability to alert managing staff of visitors and provide further detail based on if the device is connected to a database.
How to make the best of an LPR camera?

As described above, a license plate reader camera is as dependent as other security cameras on the surrounding environment and placement. However, a practical yet expensive solution that can be made is investing in higher grade software for the LPR camera. Such an improvement also requires a larger hard drive or related storage space. Also known as higher grade VMS or video management software, such benefits may include:


Automatic data backup

Faster system reactions

Enhanced resolution

Recorded data management

Superior security


While in a basic form in each NVR, more advanced video management software can be purchased from A1 Security in our software section. Particular attention should be paid to the compatibility between programs that run LPR cameras and a VMS. Still, there should be an easy setup process for both to run smoothly. Further improvements that benefit a license plate reader can include:


Addition of extra lights

Establishment of speed limit (if possible)

Management of proximity settings

Improve angle of the camera


Lighting is typically essential for all security cameras, being especially necessary for LPR cameras to function in low light conditions. While many do include adaptive features to evening, night, and early morning light, the distance is severely reduced from during the day. If possible, adding a speed limit on your street or parking lot will allow the camera to better focus on each plate that comes into view. Both can be enhanced by editing the settings specific to the license plate camera, but better quality video footage will take up more space in the memory storage.
An LPR hit refers to the matching of a recognized license plate by a license plate reader with an internal database. Typically, police departments and larger businesses can have this capability included with their systems through enhanced ANPR technology and software. Upon activation, an LPR hit will immediately send an alert to the managing party or local police department. This feature is beneficial by providing companies with an added layer of security before a person even enters a building or encroaches on property. However, it does require an internal database to function.
What is the best recorder for license plate recognition?

Typically, the perfect recorder for a license plate reader matches the brand of the camera. For example, an Axis LPR camera will work best with an Axis network video recorder or digital video recorder. Furthermore, a converted computer with matching software is an excellent choice for managing your security camera system. Especially for the software mentioned above, an NVR or computer is best to manage the programs that enhance each security camera in the security apparatus. A1 Security Cameras has a wide selection of security recorders available to you. For further information on any of our products, reach out to our professional team for more details.
License plate readers range wildly in cost, but for a good reason. The majority of manufacturers like LTS, Axis, Oculur, Geovision, and the others present on A1 Security Cameras produce multiple different cameras that essentially provide levels of capability from basic to advanced. The cheapest options range from less than a few hundred dollars to the most expensive ranging above four thousand dollars. It should be noted that the most costly is not the best for everyone, and the cheapest option does not mean the lowest standards. Our team can help you make a decision on the perfect LPR camera for your security camera system.
Contact A1 Security Cameras today for further information on each of the products we present to you from our site. Our expert professionals are ready to answer your questions, help design a security system, and provide you with a solution that fits your needs. Our team can even provide you with installation services when you live in Dallas Fort Worth. Contact us today!
Recent Posts
Security cameras have become one of the most useful, yet confusing pieces of technology

To many businesses, Black Friday is both one of the best days of the year and th

One of the requests we most often receive from our first time customers is to re