For surveillance companies as big as AXIS Communications, it is not uncommon for hackers to take advantage of every avenue possible to breach the cybersecurity set to protect business and customer information.

AXIS Communications Recent Cybersecurity Vulnerability
For surveillance companies as big as AXIS Communications, it is not uncommon for hackers to take advantage of every avenue possible to breach the cybersecurity set to protect business and customer information. That has been easily seen within the past few years alone, with three vulnerabilities revealed in AXIS IP camera systems and a successful widespread cyberattack that disrupted several types of systems the company has produced. To be fair, the fact that there have not been more events of this magnitude is a testament to the company's attention to cybersecurity. However, as one of the top three most popular brands in the world, the events that occurred have affected an incalculable amount of people that have purchased AXIS products.
With that said, A1 Security Cameras works to provide our customers with everything they need for effective and secure surveillance. In this article, we will specifically be highlighting the widespread cyber attack of 2022, the vulnerabilities discovered in 2021, how AXIS Communications has responded, what it means for you, and some alternative brands for you to consider. After this article, you should be aware of the flaws in your AXIS security camera system, how to resolve them, and what your options are!
Widespread cyberattack disables many AXIS security systems

On February 20th, 2022, AXIS Communications experienced a breach in their internal systems where remote control and scanning software was deployed by a nefarious party. In response, AXIS Communications disconnected all internet services and entirely restricted access to the intruding party. Quickly thereafter, the malicious software was dealt with and the company made a thorough check of all of its systems. The resulting investigation had found no third-party (customer, partner, supplier) data had been compromised and that critical product information had remained secure, but that only the information of employees had been jeopardized.
As shown, it was not necessarily the intrusion that shut down the company, but the response from the brand itself as it might have resulted in a ransomware event if nothing was done. From the information found in the most recent AXIS Response, the issue has nearly been entirely resolved and business is back to normal. The event itself certainly made using, or even considering, AXIS Communications products and services difficult for the short term, but should seemingly be proof that the company responds promptly to cyber threats.
Three vulnerabilities found in IP camera systems

Last year, Nozomi Networks Lab discovered three vulnerabilities that affected all AXIS Communications products that use AXIS OS. The three vulnerabilities, or bugs, largely could have been taken advantage of through minor social engineering and common methods hackers commonly use. In essence, it was an issue that was a threat to the majority of AXIS products connected to the internet.
In response, AXIS Communications had released patches for each of the vulnerabilities displayed in the Nozomi Networks Labs study. Customers that remain up to date on the firmware of their surveillance will have already covered themselves against any possible threats while those looking to purchase new AXIS products have nothing to worry about from this issue specifically.
How does this affect you?

As discussed, AXIS communications have promptly dealt with the most recent threats to the company and customers. The AXIS Product Security section has displayed constant updates to problems faced by customers and solutions the brand delivers. However, it should be noted that in both cases, customers should take every security precaution when setting up and using their surveillance.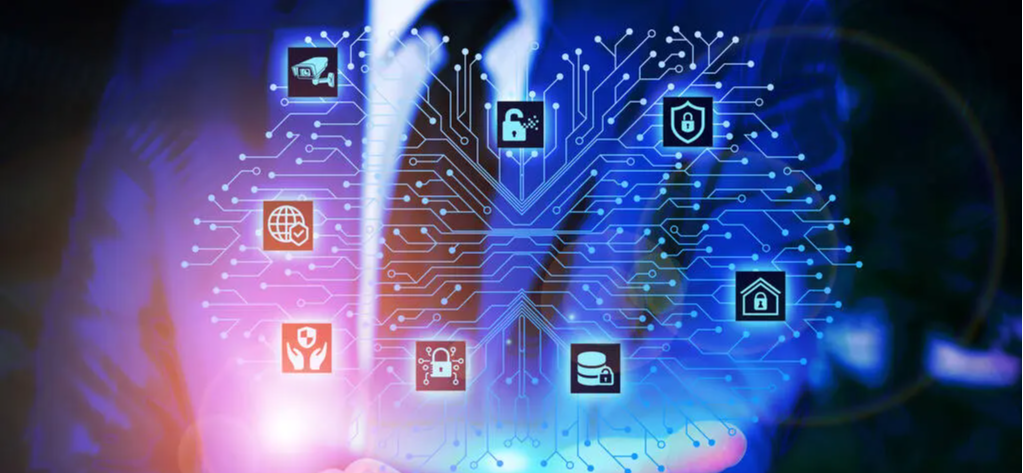 Alternatives to AXIS Communications

For some customers, A1 Security Cameras understands that some customers might be unsettled with the brand and would want to view other options that have a solid track record of cyber security. We have exactly what you are looking for, with some of the most effective options displayed below.
Recommended Brand Products

These three companies have displayed an excellent history of protecting related data and have proven effective when cybernetically attacked by nefarious parties. Each company has taken active measures to not only curb hacking attempts at every level but also provide owners of their security camera systems with the right measures to defend themselves with. For more information on any of the brands mentioned or for more on our products, contact us today!
Recent Posts
Security cameras have become one of the most useful, yet confusing pieces of technology

To many businesses, Black Friday is both one of the best days of the year and th

One of the requests we most often receive from our first time customers is to re