Over the past several years, security and surveillance have evolved to be accessible to all homes and business owners. According to CNBC, the demand for such products is apparent, with 18% of Americans having installed security cameras as of 2018 among the estimated 770 million security cameras already installed globally as of 2019.

List of the Most Common Security Camera Brands
Over the past several years, security and surveillance have evolved to be accessible to all homes and business owners. According to CNBC, the demand for such products is apparent, with 18% of Americans having installed security cameras as of 2018 among the estimated 770 million security cameras already installed globally as of 2019. For that reason, A1 Security Cameras offers products from the best security camera brands on the market. However, with so many options available, here are the best security camera brands we have based on North America sales in 2021:
 
Axis

Hanwha Techwin

Hikvision

Bosch

Dahua
 
Similarly, with global customers and if that list were to be the top ten, companies like Geovision, Digital Watchdog, and other big names would also be included.

What makes these brands unique?
Established in 1984, Axis is a Swedish security brand that manufactures sophisticated security cameras, recorders, and related products. By numbers alone, Axis was the most popular security camera brand in America and Western Europe during 2020 and 2021, being second only behind Hikvisoin globally during that time. It is no wonder why, with the company producing some of the best Axis IP cameras and software available at the time of writing. Furthermore, they develop top-of-the-line accessories, recorders, and access control to benefit those looking to build a complete security camera system. Moreover, Axis devices are entirely supportive and supported through damages brought on by nature or nefarious parties. Furthermore, products manufactured by this company are well known for easy integration and configuration.
Founded in 1977, the Korean brand Hanwha Techwin is one of the most popular manufacturers on the market in the United States, Western Europe, and globally. Moreover, being highly popular throughout the Asian market, this company makes it a point to devote significant resources to the research and development of its products. Like others on this list, Hanwha Techwin is particularly known for producing multiple different kinds of advanced security cameras and sophisticated management software. Such examples include their Wise NR Technology.
Hangzhou Hikvision Digital Technology Co, or Hikvision for short, is a Chinese security camera brand founded in 2001. For years, it has achieved the top spot as the most popular security camera brand worldwide on the market. It is an original equipment manufacturer (OEM) numerous companies across the globe as well. This manufacturer is well known for developing specific solutions for nearly all avenues of home and professional life. Furthermore, this manufacturer is well known for its network video recorders (NVR), PTZ cameras, and more. Hikvision also has a noteworthy policy, devoting 10% of its annual income to research and development (R&D). Such examples that have resulted from that include Zero Channel and enhanced facial recognition.
Robert Bosch GmbH, or Bosch for short, is a German company founded in 1886. As the oldest company on this list, it should surprise no one that it made the top five. However, what might interest those looking for quality cameras is that this manufacturer did have the most popular and highest-rated camera on the market in 2021, specifically their (NDE-3503-AL) dome camera. Recognized throughout the world, this brand has developed popular detectors, security cameras, audio solutions, and more.
Also established in 2001, Dahua is the second Chinese security camera brand on this list and is known for its PTZ cameras and other advanced products. Recognized for their use in international events like the Rio Olympics, Dahua cameras are known for their reliability and sophisticated features.
A1 Security Cameras most requested brand: LTS Security
From the experience of our installers in the DFW area, a significant amount of customers and clients of A1 Security Cameras request LTS Security products. As an exclusive partner of LTS, customers receive enhanced technical support, a three-year warranty on each product under the brand name, advanced return authorizations, and more. While such benefits will only extend to products purchased through A1 Security Cameras, the advantages are worth it through a guarantee of enhanced performance and capability. In addition, LTS is well known for its creative solutions to security issues affecting homes and businesses. We can guarantee that LTS can be the best security camera brand for your surveillance needs.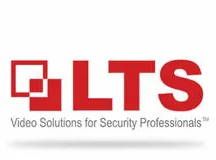 Best home and business security camera brands?
Depending on where you work or live, security cameras may look very similar to each other in each environment or incredibly different. Explosion-protected and explosion-proof security cameras, for example, have no reason to be included in home security. In contrast, businesses that regularly deal with dangerous materials will make regular use of them.
Without considering such specializations, it is fair to say that these manufacturers produce security cameras perfect for any home or business and can be found through A1 Security Cameras. However, the specification of such devices determines their effectiveness in different environments, which will be discussed further just below.
What are the most popular types of security cameras?
The most popular types of security cameras in 2021 go as follows, according to IPICA ratings:
 
Box cameras

Dome cameras

Bullet cameras

PTZ cameras

Fisheye cameras
 
When it comes to the best home security camera brands, the companies shown above have produced each of their cameras for a wide-ranging audience. Whether it's a small one-bedroom house or a mansion on a massive plot of land, there is a strong likelihood that you will see an Axis, Hanwha Techwin, Hikvision, Bosch, or Dahua installed. However, when it comes to the specific type of camera, A1 Security Cameras believes that the two best are dome and bullet cameras. Specifically dome for inside and bullet for outside. The reason behind that specification is dome cameras have a tendency to fog up outside due to the protective dome exterior around the actual camera. Bullet cameras do not and are typically more durable against the elements.
Depending on your business, the above best home security camera brands and types might be extraordinarily relevant or not at all. Offices, for example, are one of the best environments for dome security cameras. Alternatively, warehouses, parking lots, and similar environments are perfect for PTZ cameras. However, box cameras are the most unique, featuring a design that can succeed in the specified background. Furthermore, box cameras most often feature a capability that allows owners to switch out certain parts like the lens. Hanwha Techwin, for example, produced one of the top-selling box security cameras we offered and was regularly installed in locations like stadiums, airports, and similar environments.
Best security cameras for extreme environments?
Standard cameras cannot withstand extreme conditions or unbearable temperatures. Therefore, as shown above, manufacturers must develop specific types of cameras to be in any way functional in environments considered C1D1 or C1D2. Another example of that can be seen when low temperatures that drop below what is specified in the model information will adversely affect your surveillance. That is why there are arctic security cameras explicitly designed to deal with colder areas. Coincidentally, a manufacturer from the above list that focuses on this and that has such products available through A1 Security Cameras is Axis. Axis develops excellent cameras for hazardous or low-temperature environments.
Should I stick with one security camera brand?
A1 Security Cameras thoroughly recommends any homeowner or business stick with one security camera brand. While mixing different devices in one system might lead to a beneficial outcome, there is never a guarantee of any functionality once so ever. Furthermore, technical and customer support for a hybrid system is limited at best due to the conflicting hardware and software.
Why use a security camera system at all?
As discussed in our post about the advantages and disadvantages of security cameras, such devices improve security across the board. The best security camera brands develop their products with the intention of getting you peace of mind and building upon that with unique features. As hopefully shown by this post, these devices have presented you with ample reason to consider installing a security camera system into your home or business. Through A1 Security Cameras, you can easily do so with our excellent products available to you throughout the site. Contact us today for more information about any of the brands or products we have available!
Better yet, residents of Dallas Fort Worth can have the best security camera brands installed into their homes through a stress-free process, thanks to the A1 Security Cameras installation team. Each of our professionals offers to entirely handle the process, keeping you informed and providing constant updates when requested. Reach out to us today for more information!
Recent Posts
Security cameras have become one of the most useful, yet confusing pieces of technology

To many businesses, Black Friday is both one of the best days of the year and th

One of the requests we most often receive from our first time customers is to re