When considering options for security improvements, a security camera system installation is one of the most effective options available.

How to Install a New Security Camera System
When considering options for security improvements, a security camera system installation is one of the most effective options available. When implemented correctly, the benefits simply cannot be understated. However, the entire process might seem daunting, especially if you undertake it personally. For that reason, A1 Security Cameras has written this guide so that if you need to install your own security camera system, you have a basic understanding of how to do so. Below, we provide a light overview of:


What components are needed

Lens size considerations

The requirements for applying them

Wiring

Where best to place security cameras


A1 Security Cameras not only takes pride in the services we provide but also all of the products we offer made by the biggest brands in the industry. We offer only the best security cameras, recorders, and more available for superior performance out of your future security system installation.
What are the components of a security camera system?
Whereas a security camera installation system might seem complex initially, they are much more straightforward in design. Fortunately, there actually are not that many major parts that make up any specific example, with the primary components in a traditional setup including:


Recorder

Wiring

Camera mounts

Security cameras


On top of the nuts, bolts, and power tools used to implement each of these components, very few other types of devices are used for a security camera system. One point this post will not discuss concerns alarms; however, A1 Security Cameras encourages home and business owners to own them. Those installing their own security camera apparatus should consider researching how to integrate the alarm with the newer implementation. Control 4 and Alarm.com feature excellent options for integration, but the latter does feature a monthly cost.
How Important is lens size?
Before purchasing each camera, A1 Security Cameras suggests paying special attention to the lens size. Such a detail plays a massive factor in the quality of the incoming video footage from the camera. Furthermore, the size of each depends on how focused or wide the shot will be. A1 Security Cameras has previously written a guide into how you can choose the perfect camera lens for where you need surveillance. We suggest reading the post over before making the final decision on any one or multiple cameras.
Designing your security system
The first step, before purchasing a single device, is to plan out your security camera system and decide on where everything is going to go. Such a process should include looking over the schematics to your property or rental and avoiding already in place features like wiring. Furthermore, this first step of the security camera installation should include:


A physical walkaround inspection

Drawing up where each device will go on the schematics

Marking spots for devices around the structure

Choose a secure location for the recorder

Measure out the distance from the recorder to the camera for wiring


For those unfamiliar with the cable buying process, there are options for ethernet and coaxial cable length purchases. Ethernet cables, for example, can come pre-made or comes terminated for plug and play. Pre-made options typically include both ends of the camera already attached so that they can be connected without much trouble. These types of cables come in 500 feet and 1000 feet. Conversely, terminated plug and play cables come at the exact length required, but will generally have to be cut so that the connecting ends may be added for functionality. Furthermore, for power over ethernet, customers may only get the industry-standard Cat5e or greater ethernet cables.
If the appearance of your security camera system is high on your list of concerns, this process is doubly important for you. As discussed below, placement is essential for each device's effectiveness, security, and visual capability. A1 Security Cameras offers our reliable design help service for customers globally to streamline the process. Let our professionals work with you to develop the best possible security camera system through our unique and easy process.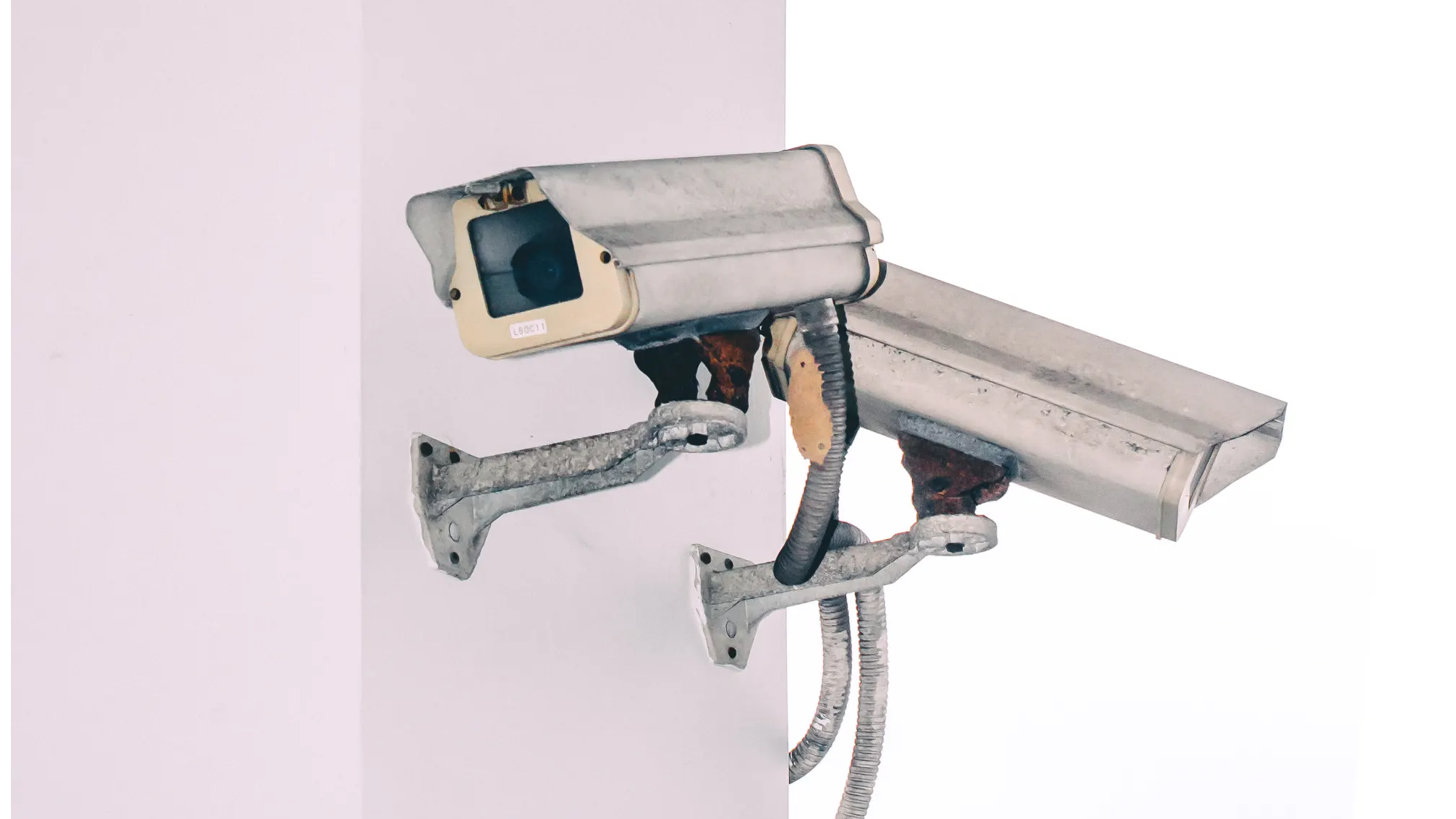 Do you need to be an electrician to install security cameras?
Ideally, no, a person should not have to mess with a direct electric line when installing a security camera system. Most products available for such a system are typically powered through a transformer plugged into an outlet. Unless you want a more integrated and specialized system, the closest you will get to deal with the electric wiring already in your home is avoiding them when drilling through the walls. For Dallas Fort Worth residents that require an expert for security camera system installation, A1 Security Cameras features our installation services. If you do not feel comfortable implementing surveillance into your home or business or need more expertise on the subject, our professionals can help you!
Which recorder should I use?
A1 Security Cameras offers multiple different recorders perfect for small and large-scale security camera system installations. Choosing the exact one will depend on what parts make up your specific system. For example, a digital video recorder works perfectly with analog cameras and is generally less expensive than modern digital recorders. On the other hand, network video recorders are modern recorders meant for more recent products and allow for more advanced features. For a detailed comparison between the two recorders, A1 Security Cameras has written a post detailing NVRs versus DVRs which may sway your consideration.
Where do you put a security camera recorder?
The professional installers at A1 Security Cameras suggest home and business owners place their recorders in a secure location. For example, homeowners should consider a closet or securable room where wiring can be accessed and the minimum-maximum temperatures per device specs can be adhered to. Likewise, business owners should consider a restricted access office, IT workplace, or similar workroom that can be secured. In both cases, special attention must be paid that the device does not get too cold or hot.
Do you need a mount or special equipment for a recorder?
Mounting equipment is not required for security camera system recorders. However, A1 Security Professionals recommend placing them in a lockbox, safe, or compartment with a locking mechanism. Furthermore, the door leading into the room with the recorder should feature a lock.
How do I run wires in my house?
As mentioned above, you should have already measured how much wiring you need at each point you've marked for a security camera. It should also be clear at this point where live wires are so you can avoid them. From the recorder, run the CCTV cables how you see fit. If your walls are not yet finished, and you have internal access, you have the option to run them through the walls and drill holes where necessary. In such cases, you should feature some kind of sleeve or method of containment for easy adjustment later. However, if the walls are finished, run the cables along the wall and place them in corners or reliable vantage points. For wiring that is out in the open, owners can implement durable plastic tubing, corner covers, or shading the wire to match the wall. Covers are doubly encouraged for any business and all outdoor security cameras. There should not be too much wire showing outside unless it can absolutely not be helped. If the homeowner has an overhang with a soffit, such related spaces internal to those (like attics) can be used to place outdoor cameras. For all spots designated for security cameras, make sure the drilled hole will be big enough for all necessary wires.
A1 Security Cameras has previously written a post suggesting some of the best places to install security cameras for homeowners but will provide a condensed version here. We have also produced a guide that describes the best places in businesses for security cameras.
When considering how you implement wiring throughout your home or business, consideration should be given to power over coaxial and power over ethernet. Far more efficient than traditional wiring, power over coaxial or ethernet allows the installer to use only one cord instead of two to install a security camera. Whereas digital cameras like IP cameras are generally PoE enabled, analog cameras using coaxial cables will need to be specialized. Such cameras are known explicitly as PoC analog cameras.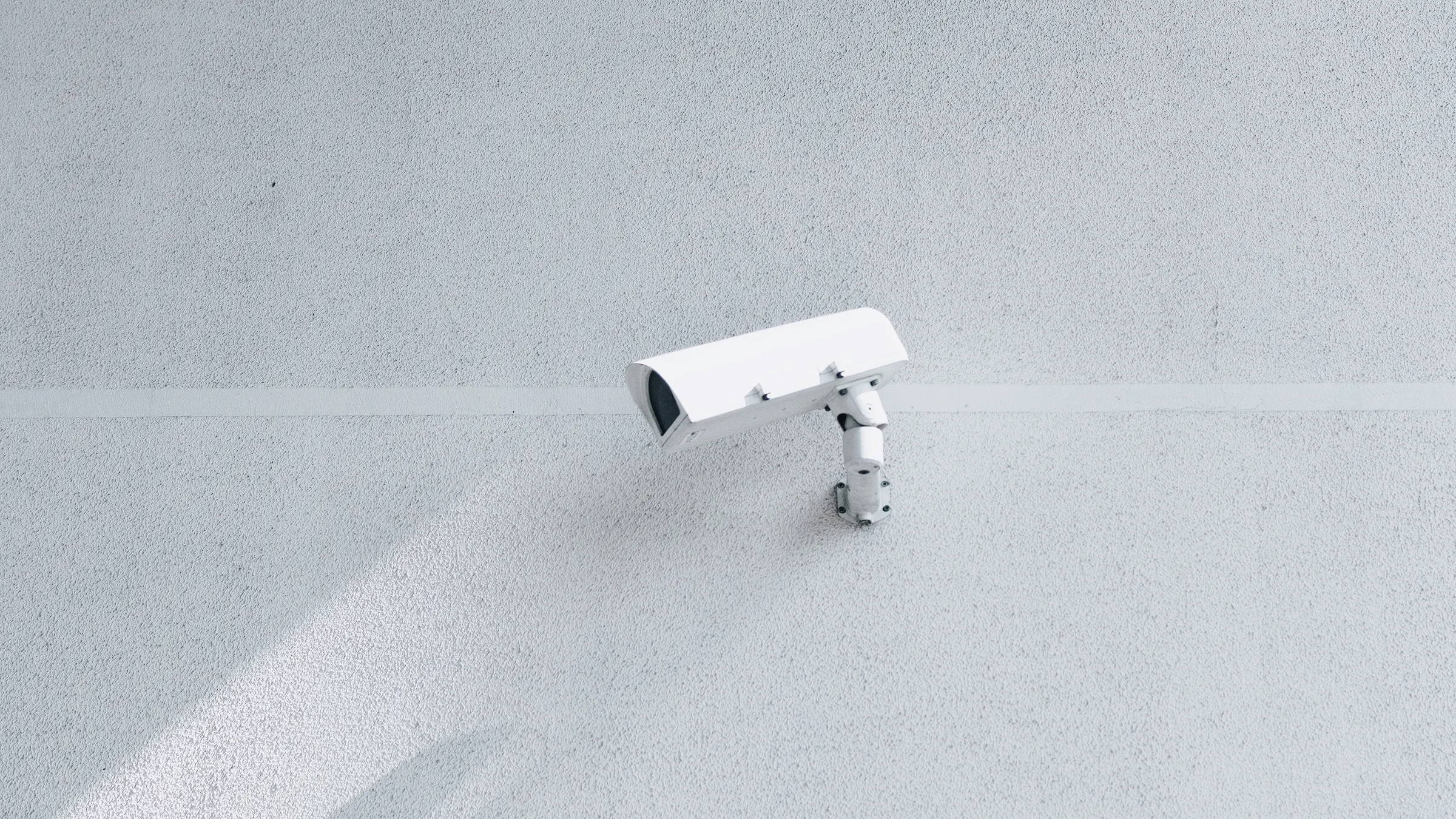 Yes, very few security cameras come included with mounting equipment. However, A1 Security Cameras offers an extensive catalog for mounts and brackets that will easily fit your chosen security cameras. However, we can only guarantee options for cameras from our site.
How do you mount an indoor security camera?

Depending on the mount, the installation process for each security camera can be different. However, they are seldom tricky. Assuming the wiring has already been run, the security camera owner should follow the instructions included. Typically, that includes mounting the camera with the necessary equipment, connecting the wire, and securing the camera into the wall. This process distinctly applies to both indoor and outdoor security cameras.
Where should outdoor security cameras be placed?
As written in a previous post highlighting the best places for outdoor security cameras, A1 Security Cameras recommends placing cameras designed for the outdoors in an environment that reflects their capabilities. Whenever possible, outdoor security cameras should be placed about 10 feet high and below any nearby lights. To best achieve all of the advantages provided by outdoor cameras, placement of the camera is crucial.
The best installers in DFW
If you're looking for security camera system installation services for your home or business in Dallas Fort Worth, A1 Security has the best team of professionals ready to help you. Our experts provide customers with a worthwhile experience for each install, learning what you require before implementing it. For more information on our products and services, contact us today!
Recent Posts
To many businesses, Black Friday is both one of the best days of the year and th

One of the requests we most often receive from our first time customers is to re

A technology that becomes progressively more available year by year, WDR or wide dynamic