Which is better, Hikvision or Dahua Cameras?

As far as the best brands on the security camera system market, Hikvision and Dahua rank among the best providers of security cameras and related products in the world. Ranked first and third respectively on the market in 2021, both have sold massive numbers of cameras, recorders, and more across the globe while also constantly advancing present or upcoming features in their products. However, whereas there might be a legitimate ranking system based on sales, the question is always asked whether which one is the better manufacturer. Fortunately, A1 Security Cameras provides our customers with the necessary information required for consideration and has written this post to help those deciding between the two brands. Due to the focus on the available brands, we will not be going in-depth on individual products. However, contact A1 Security Cameras today for such information, and our team will work diligently to answer all of your questions!
Hikvision, Dahua, and the NDAA
Unfortunately for those working for the United States federal government or, by extension, those who fulfill contracts for federal entities, Hikvision and Dahua products are off-limits. In August of 2018, the John McCain National Defense Authorization Act was written with Section 899, honorarily named after the deceased veteran and senator John McCain. The section prohibited federal entities from purchasing or using telecommunication and surveillance equipment from Dahua, Hikvision, Huawei, and more. In addition, Section 899 of the NDAA also extends to companies the mentioned manufacturers are OEM for. In 2019, the NDAA passed and became law in the United States. This ban affects not only federal entities but also those connected to them like critical infrastructure, military installations, and more. Furthermore, the president had passed the Secure Equipment Act in 2021, banning block new equipment authorizations from the mentioned companies, including Dahua and Hikvision.
What is Hikvision known for?
Known for their diverse array of available security cameras, recorders, and related products, Hangzhou Hikvision Digital Technology Co, or Hikvision for short, was the most popular security camera manufacturer in 2021. Uniquely known for devoting eight percent of their revenue to research and development. As a result, Hikvision manufactures excellent IP security cameras that are both user-friendly and highly capable, among other well-known options. Moreover, this brand's defining feature of products is that they are exceedingly simple to install when compared to other brands.
Like their camera counterparts, Hikvision network video recorders and digital video recorders feature a wealth of options available to security camera system owners. Such features are focused not only on user-friendliness and integration but also on capability and efficiency. Examples of that include:


Adjustable video footage capacity
Cloud support
Customizable search and playback
Enhanced diagnostics and configuration
Footage tagging
Multi-channel live view
Network detection
Simultaneous HDMI and VGA outputs
Smart playback


As provided, Hikvision makes it a point to implement advanced features into their recorders that allow for both superior security camera system performance and capability. Furthermore, as mentioned above, each of their products is known to be easily integrated into not only a system of a matching brand but also those of others as well. Better yet, each product is made to be more affordable than the competition!
Recognized for their low-light security cameras, recorders, and similar products, Zhejiang Dahua Technology, or Dahua for short, was one of the most popular manufacturers of such products in 2021. As the third most popular video surveillance manufacturer in the world by market share, this company is distinctly for its three types of security cameras:


UltraSeries
ProSeries
LightSeries


On top of differing in price, these distinctions also offer different features, with LightSeries offering the most basic, ProSeries being the middle ground, and UltraSeries being the best the company has to offer. To be sure, these titles apply to each of the dome, bullet, internet protocol, and other types of security cameras this manufacturer develops. Locationally, larger businesses and companies would typically lean towards using UltraSeries cameras, while small businesses and homes would use the LightSeries. Everything in between would use the ProSeries.
Furthermore, Dahua is known for its digital video recorders and network video recorders. Their NVR products feature quality video footage quality with a capable processor that can achieve a maximum of 4K. Uniquely, the Dahua NVR uses ePoE, comes with video management software, and supports power over ethernet. Such recorders are well known for their easy implementation and configuration into modern security camera systems.
Comparing Hikvision and Dahua modern security cameras
Typically, the short and simple answer is that Dahua cameras generally are for residential and small business installation due to affordability. Conversely, Hikvision cameras are usually used in larger businesses and commercial operations. Both, however, are known to offer affordable yet capable options throughout the market. Furthermore, as both are original equipment manufacturers (OEM), their products are also technically present across multiple countries by different names. However, when explicitly focusing on their security cameras, there is not as much difference beyond the slightly technical. Here, we go into somewhat more detail on the specifics between the two and provide those in consideration between the two with distinctly more information.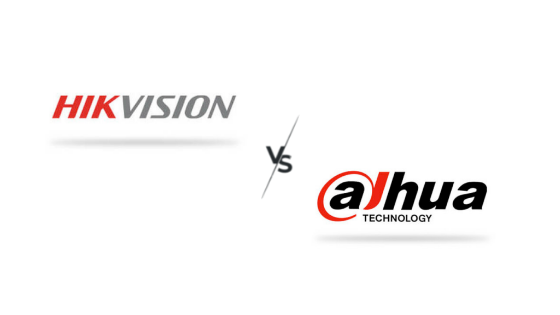 Hikvision vs Dahua lenses
When comparing the majority of cameras between the two security camera manufacturers, Hikvisoin often offers more options for lenses compared to Dahua. However, the difference is subtle, with the former typically implementing five different types of fixed lenses among its cameras. These lenses include:


This is different compared to Dahua security cameras, which include fewer fixed lenses. These lenses namely have:


Each fixed lens option presented offers a different individual security camera, with Hikvision achieving more choices for those looking for specific security cameras. While it is a minor detail, security camera lenses can be a significant factor depending on the environment. For example, a 2.8mm lens will not necessarily be appropriate for the area a 12mm lens is used for, with the vice versa also being true.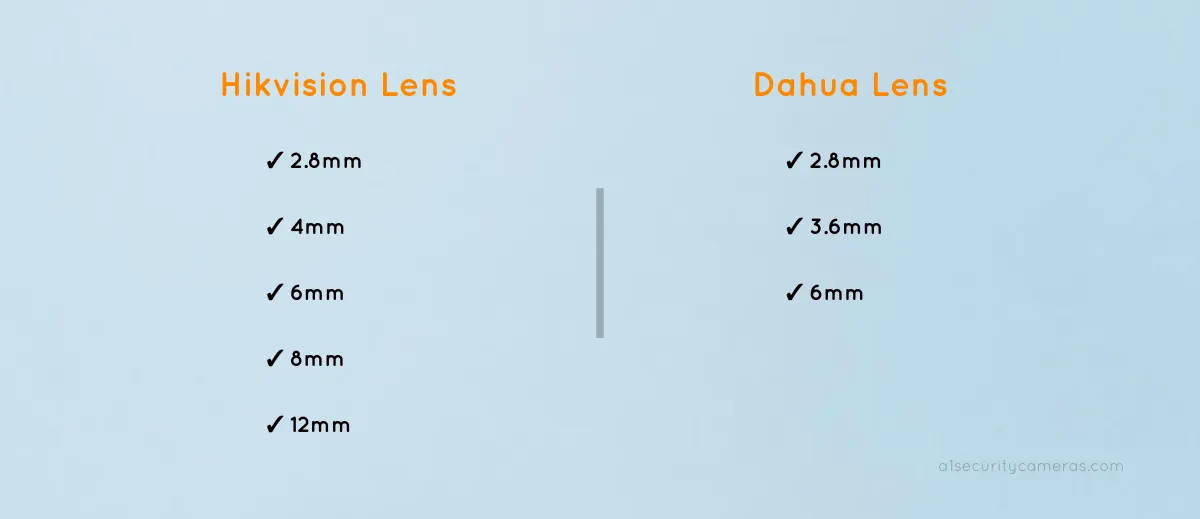 Is there a difference in the internal sensor and low light performance?
When it comes to the size of the sensor, the two manufacturers are typically the same. When only considering internet protocol cameras, sensors generally are a ⅓-inch Progressive Scan CMOS sensor. Such is standard across the industry and has proven to be reliable due to its capability in low light conditions. Furthermore, this piece of hardware has a direct link to what the resulting resolution will look like on the video footage.
Whereas both internet protocol cameras from either manufacturer are nearly the same, some specific security cameras like the turrets both companies produce are different. For example, there is a slight difference in sensor size in Dahua's favor. However, Dahua has better results in such a comparison, with their turret cameras seeing farther and with more detail in low light conditions.
How are Hikvision and Dahua with software?
Hikvision and Dahua are relatively similar when it comes to software, with each featuring a similar video management software and configuration for setup. As mentioned, Hikvision specifically makes their products easy to integrate, so they do have an edge with both single manufacture security camera systems and those of other brands. IP cameras produced by both manufacturers can support features such as:


Alarm integration
Facial recognition
Motion detection
Reduced false alarm
Video footage settings management


A distinct difference between Hikvision and Dahua is the detection of unusual behavior and environments. Hikvision has developed software for their IP security cameras that allows for the focusing on and recognition of faces when linked to a database for reference. Additionally, when connected to artificial intelligence, it is also capable of detecting an unusual aspect in any given environment, like dropped or left objects. Such provides an edge to Hikvision, which focuses more on the development of software features.
However, while both support ONVIF and RTSP protocols, ONVIF has recently halted support for both as of 2019. Officially, the two were rejected from the global association due to, as stated by ONVIF, "political differences." Similar to the reasononing provided by the United States government, both companies are partially owned by the Chinese Communist Party and distinctly hold allegiance to Chinese interests. Examples of that are Hikvision developing scopes and systems for the Chinese military.
At the time of writing, Dahua has reduced the number of unique video streams to two while Hikvision has the capability of producing three. This means each video stream is uniquely different in resolution to the other if one chooses to use more than one.
As far as interface is concerned, modern security cameras of both manufacturers can use ethernet cables or Power over Ethernet. Such a detail can be important for those planning out a wired camera system.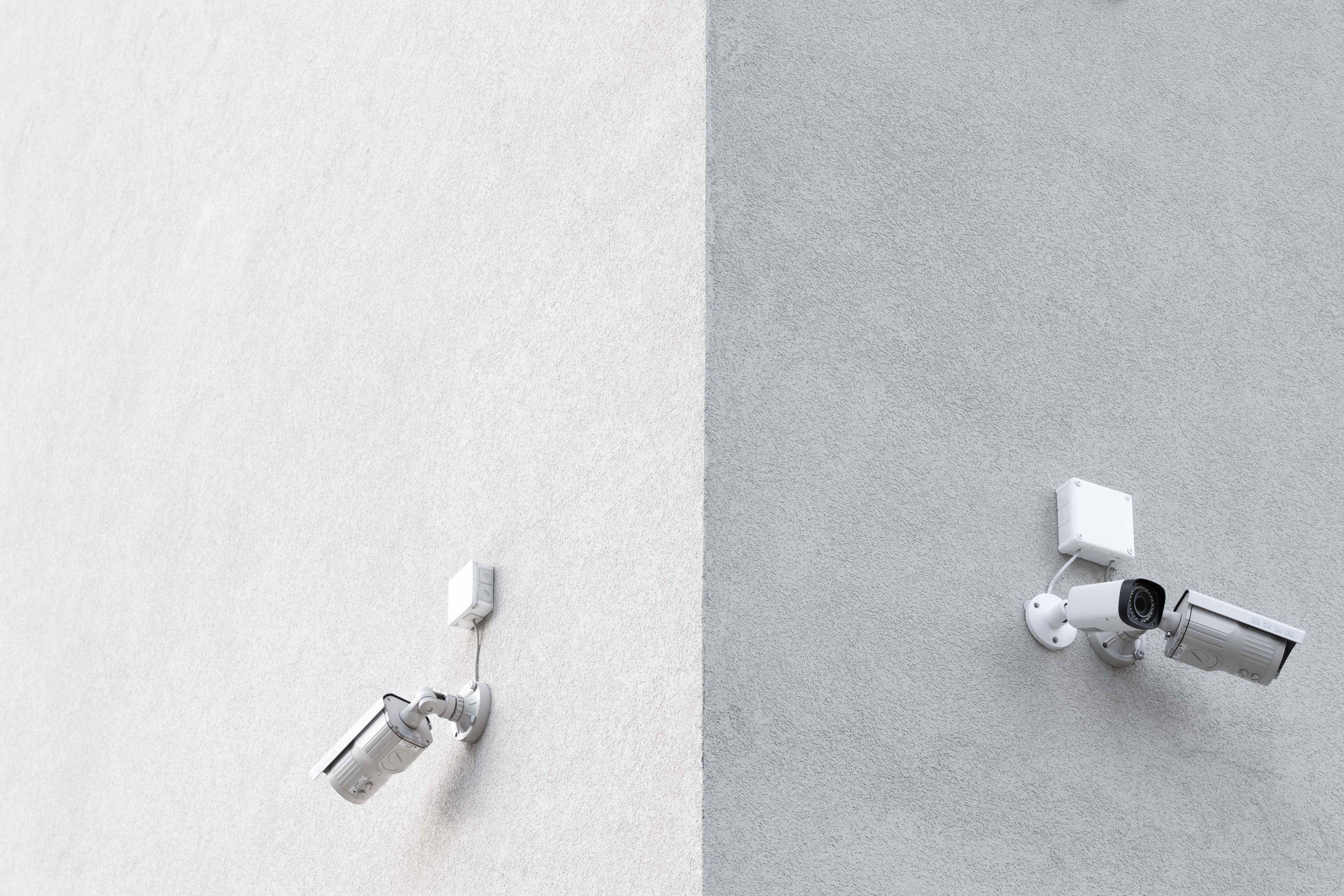 Bitrate and resolution between the two brands
As mentioned above, the resolution is dependent on the size of the sensor. For specific types of Dahua security cameras, the resolution is a touch superior, thanks to the larger sensor. However, when the software features above are concerned, there is very little noticeable difference between the two types of cameras. For that reason, there can be an edge given to Dahua cameras for this difference if applicable.
Bitrate, however, is the opposite, with Hikvision security cameras typically providing more megabits per second than the Dahua alternative. Sometimes, the former produces double the bitrate than the latter. Cameras of both manufacturers have both types of compression, namely H264 and H265. In this case, Hikvision typically wins out. However, the maximum bitrate of either is rarely used.
Does either brand offer a phone application?
As leading brands in the security camera industry, both Hikvision and Dahua offer mobile applications that will pair with the corresponding security system. These phone apps allow for home or business owners with such security camera systems to receive mobile alerts, stream video footage, manage configuration, and go over recorded data when their phone is connected to a strong enough signal or network.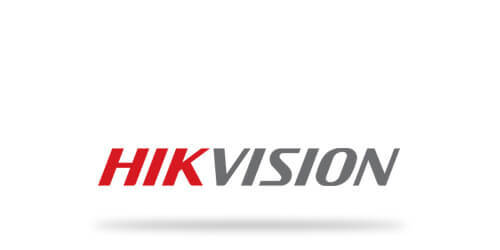 For Hikvision specifically, the applications are found in the following stores: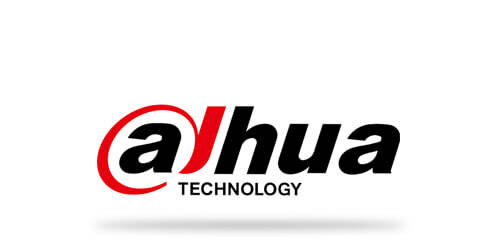 Similarly, Dahua mobile applications can be found in:

There is little setting either apart aside from how the user interacts with each other. Both present a user-friendly and efficient avenue to managing the respective security system without actively being near it. A1 Security Cameras recommends the managing user of the system download the application onto their device for superior user management. However, it should be noted that such applications are entirely dependent on the security camera system being connected to a router, wired or wirelessly.
A1 Security Cameras has written a post describing Zero Channel and how it beneficially affects security camera systems. Such an addition provides security camera system owners with a single screen to view all channels in a given apparatus. Further functions with zero channel, as per the linked article, includes:


Reducing bandwidth while keeping quality
Optimizing in person and remote viewing
Improves surveillance capabilities


While seemingly simple, Channel Zero enhances a security camera system across the board. Better yet, both manufacturers have developed a form of Channel Zero with few noticeable differences. Each can be streamed on either cellular or Wi-Fi signals.
Difference in price between cameras
On average, Dahua security cameras are a bit more affordable than Hikvision, but the latter features more options. Furthermore, Dahua features three price ranges that present a potential customer with an idea for what will be included in each product. Hikvision, in general, produces enough products to essentially do the same, with their best examples typically including superior software and hardware comparatively if the best of the manufacturers were to be compared. If someone boiled both down to a concrete answer Dahua on average, is less in price, but not by much.
As shown, Hikvision and Dahua feature extremely similar products when compared to each other. However, typically Hikvision produces security cameras with more advanced features and hardware. As shown above, this is typically shown in the price with Dahua being less expensive on average. For whatever security camera you choose for your system, A1 Security Cameras can help you design a system perfect for them with our design help service. We also feature an extensive catalog of products, including Hikvision and Dahua, for you to choose from. For further information on either brand or others presented on A1 Security Cameras, contact us today!
Recent Posts
Security cameras have become one of the most useful, yet confusing pieces of technology

To many businesses, Black Friday is both one of the best days of the year and th

One of the requests we most often receive from our first time customers is to re