LTS LTK-WRISTKIT Wrist Temperature Screening & Face Recognition Solution
Part Number:
LTK-WRISTKIT
Replacement:

There is no direct replacement. Ask a representative.
Description
LTS LTK-WRISTKIT Wrist Temperature Screening & Face Recognition Solution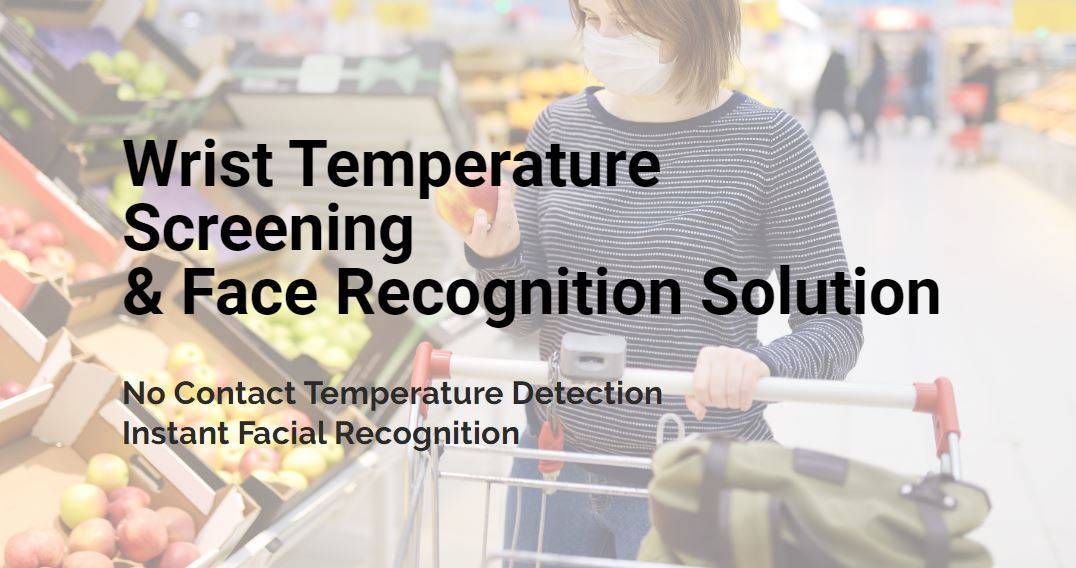 Safe temperature screening solution is highly in demand right now. Facility managers, store and restaurants owners are looking for safe way to reopen business. CDC recommends employers to measure employee's body temperature before they enter working areas.
The wrist temperature measurement module can detect human body temperature without touching skin surface.
Instant Temperature Reading

Ideal for high traffic areas, the wrist temperature measurement module gets a reading in 0.2 second per person, total 30 people in a minute, which results in no congestion at access points.
The margin of error for temperature reading is ≤ 0.9°F
Supported by deep learning algorithm, the facial terminal can recognize a face in less than 0.2 second.
If abnormal high body temperature is detected and the individual is not wearing a mask, Alarm will be triggered.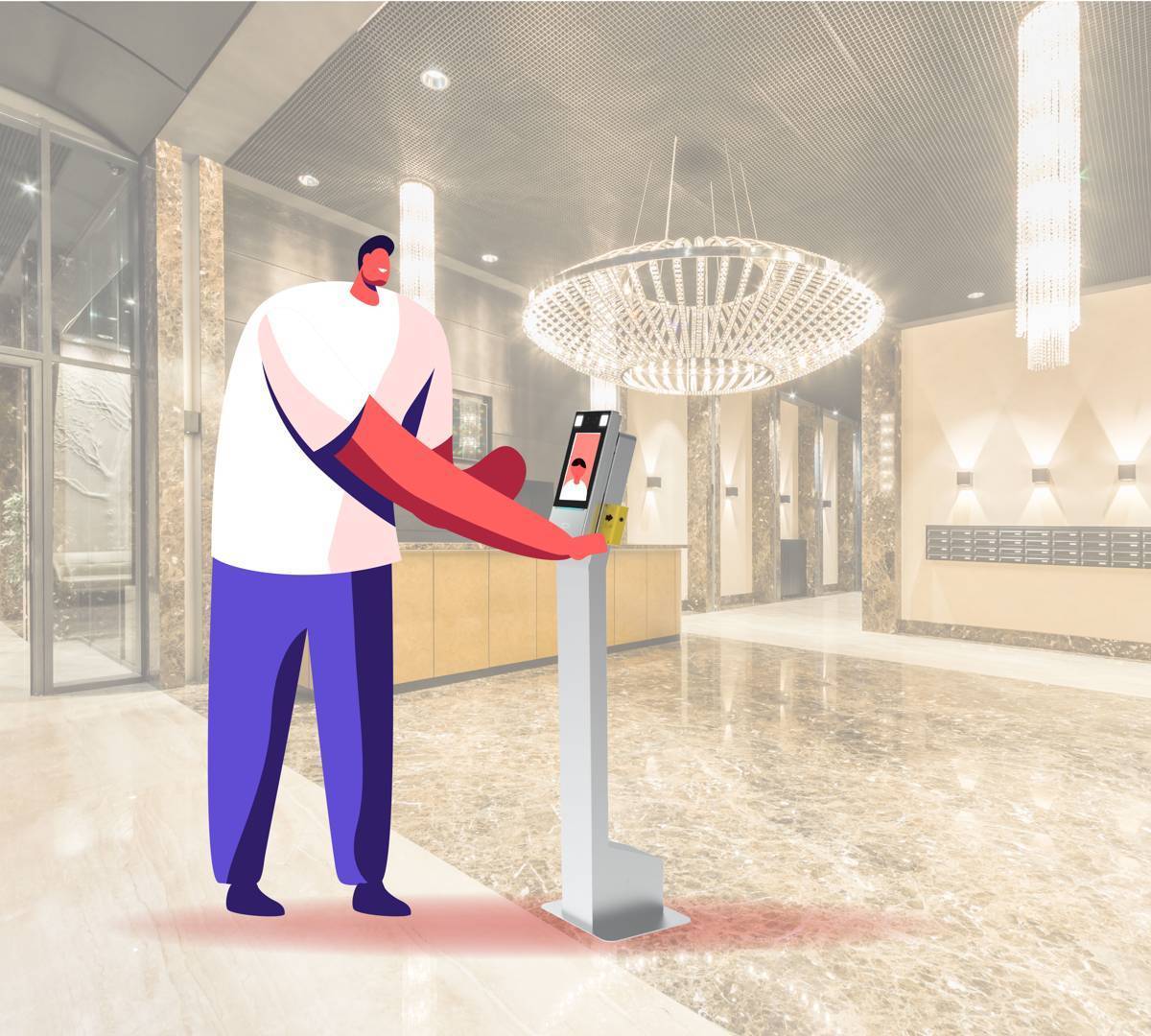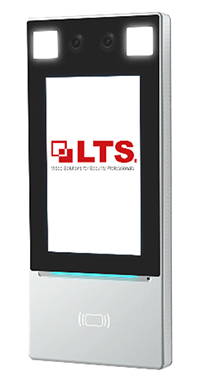 Key Features of the Main Facial Recognition Terminal

Realtime Temperature and Face Mask Alerts

Abnormal Body Temperature Alert

7 inch Touchscreen

Local offline recognition supported

Facial Detection time within 0.2 second

Key Features of the Wrist Temperature Module

Touchless Detection from Wrist

Temperature Range 86°F to 113°F

Measurement Deviation ≤ 0.9°F

Measurement Distance: 3/8 inch to 1 inch

Key Features of the Floor Stand

T45.6" x 4.7" x 1.1" Pole with 11.0" x 8.7" Base

Stainless Steel

Weight 15 lb

Power supply PWR-DC1202-US-NB in a separate package
Reopen Safely by Temperature Screening

To ensure customers' and employees' safety, it is important to maintain social distancing and encourage people with flu-like symptoms to stay away from crowded business areas.
LTS's new thermal wrist temperature measurement module uses a non-contact approach to detect human body temperature in 0.2 second with an accuracy of 99%.
The facial recognition terminal can instantly recognize and register incoming individuals. It also sends out alarms when the individual is not wearing a mask or has unusually high body temperature.
The wrist temperature measurement and facial recognition unit enable store owners and facility managers to identify people with abnormally high body temperatures in order to keep them outside the building. Thus, these features significantly reduce the risk of exposure to bacteria and germs.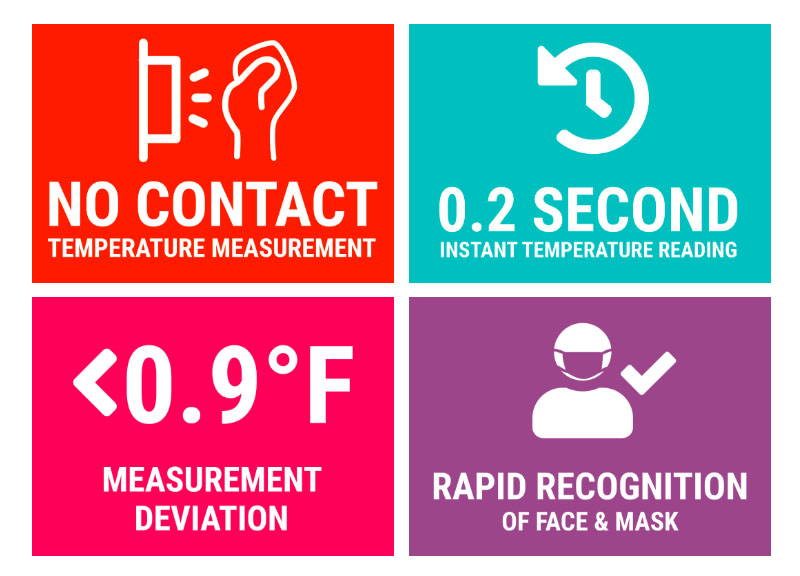 Ideal for Commercial Areas & High Traffic Points

The wrist temperature screening and facial recognition solution can be used in various business and public transportation scenarios.
All Security Brands
Close