QNAP TDS-16489U-SE1-R2-US Diskless 16-Bay High Performance Rackmount NAS
SKU:

TDS-16489U-SE1-R2-US

UPC:
Description
QNAP TDS-16489U-SE1-R2-US Diskless 16-Bay High Performance Rackmount NAS
Integrating an application server and storage server into one system, the next-generation TDS-16489U R2 also provides you with the option of using either QES (an enterprise-grade OS that provides efficient and reliable storage for mission-critical tasks) or QTS (a feature-rich OS for storage and diverse application servers). Whether being used as a file server, virtualization server, VDI, medium-sized data center, video streaming, surveillance storage, and efficient file backup & recovery, the flexible TDS-16489U R2 with dual CPU and dual OS options is your ideal solution.
Key Features:
16-Bay High Performance NAS,
(64GB RAM) Dual Intel® Xeon® E5-2620 v4 eight-core 2.1 GHz processors (burst up to 3.0 GHz)
Quad-channel DDR4 RDIMM/LRDIMM RAM
3x SAS 12Gb/s controllers
4x 2.5-inch SSD slots
IPMI (Intelligent Platform Management Interface)
4x 10GbE SFP+ ports
4x PCIe slots
Multiplied computing power with dual Intel Xeon E5 processors
Built for data-intensive applications and demanding workloads, the TDS-16489U R2 is powered by dual Intel® Xeon® E5-2600 v4 multi-core processors, up to 1 TB quad-channel DDR4 2133MHz RDIMM/LRDIMM RAM (Long-DIMM x16), and 12Gb/s SAS drive support to deliver outstanding performance for data transmission and applications. While providing the power to handle CPU-demanding tasks and everyday application needs such as virtualization, video surveillance, and media streaming, the TDS-16489U R2's unrivaled performance provides the ability for businesses to improve their Big Data computing to explore greater business opportunities.
QES supports deduplication and compression to maximize VDI storage performance
QES supports block-based data deduplication to reclaim storage used by redundant/repeated data and in-line data compression to shrink file sizes. Both functions optimize storage utilization and provide cost savings for businesses when using SSDs (particularly for all-flash storage deployment). In VDI environments where there could be over 90% duplicate data from OS images and applications that are spread over virtual desktops, deduplicated virtual desktops become easier to be cached to achieve optimal virtual desktop performance.

Ideal backup NAS for Enterprise ZFS NAS
When running the QES operating system, the TDS-16489U R2 is the perfect backup storage for the dual-controller Enterprise ZFS NAS using SnapSync. If the Enterprise ZFS NAS unexpectedly stops, the TDS-16489U R2 can immediately recover all the backed up data locally to take over operations and services with minimized RTO (Recovery time objectives) and RPO (Recovery Point Objective). It prevents the downtime required to restore data from a remote QTS NAS/rsync server back to the recovered Enterprise ZFS NAS.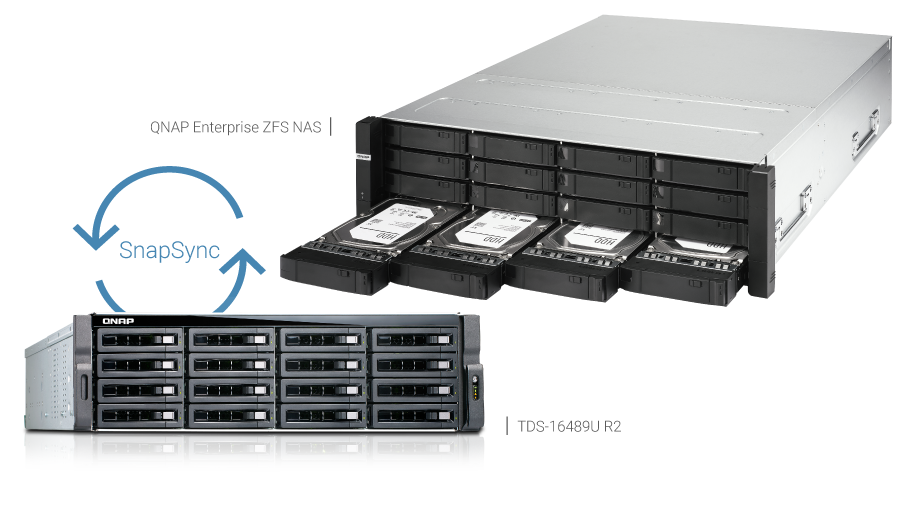 Use QVR Pro to deploy a professional security surveillance system
QNAP's QVR Pro surveillance solution supports over 5,000 IP cameras, including all of the standard fisheye cameras available on the market. There are more advanced features for fully unleashing the potential of fisheye cameras: allowing a single fisheye camera's image to be simultaneously viewed in nine channels from different angles, and cross-platform hardware-accelerated decoding for fisheye camera images. QVR Pro ensures higher surveillance performance for greater security while providing deployment flexibility and budget-savings. 8 free channel licenses are provided, and can be expanded up to 128 channels* by purchasing additional licenses.
*The maximum number of channels supported varies by NAS model, network configuration, and camera settings.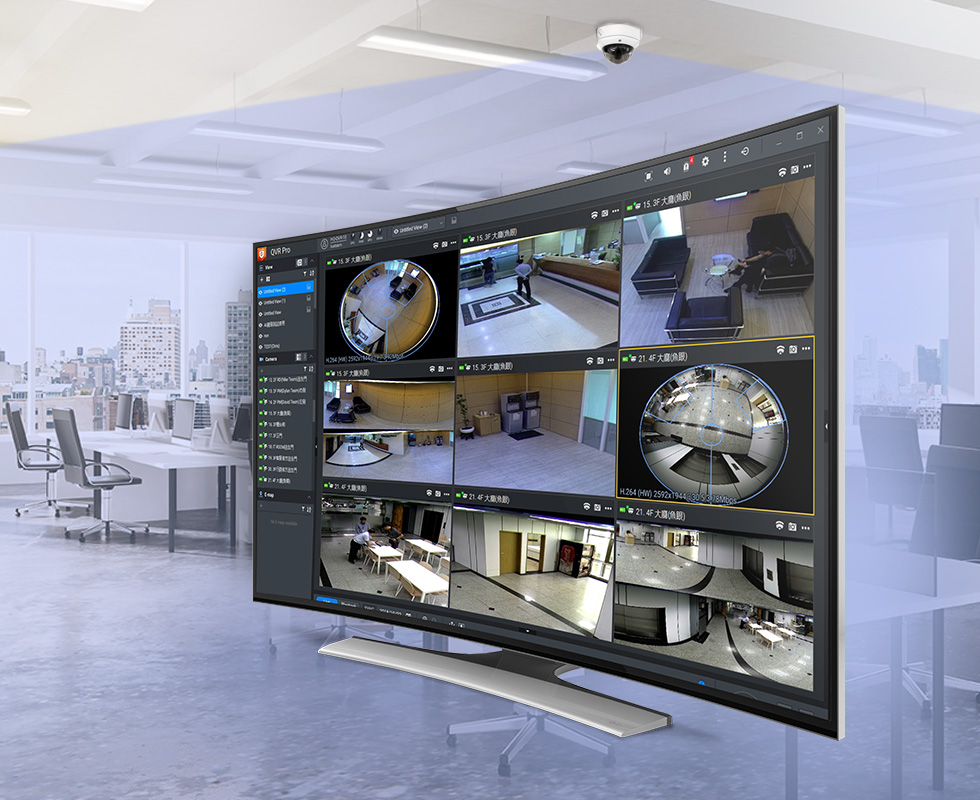 QES is OpenStack Ready to explore out-of-the-box enterprise cloud services
QES supports OpenStack® Cinder and Manila file sharing services. With the QNAP Cinder Driver, the TDS-16489U R2 can provide block-level storage space to virtual machines. It not only accelerates the deployment of virtual machines and enhances virtual machine image access efficiency through iSCSI, but it is also easier to integrate into commercial cloud storage platforms.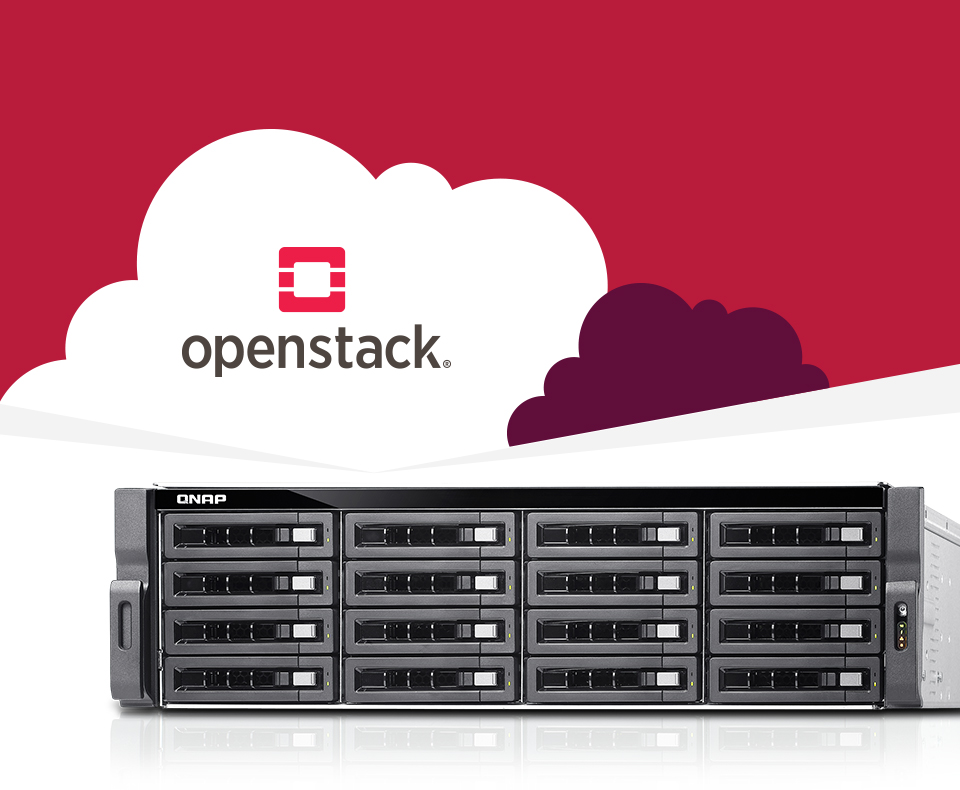 Packing List:
TDS-16489U-R2
2 x Ethernet Cables
2 x Power Cords
64 x Flat Head Screws (for 3.5" HDD)
64 x Flat Head Screws (for 2.5" HDD)
Quick Installation Guide (QIG)
View All
Close
Specifications
CPU
E5-2620 v4 8-core 2.1 GHz processor x2

*Available with customization requirement

CPU Architecture
64-bit x86
Floating Point Unit
Encryption Engine

(AES-NI)
System Memory
64GB RDIMM DDR4 (8 x 8GB)
Maximum Memory
RDIMM/LRDIMM: 1 TB (16 x 64 GB)
Memory Slot
16 x Long-DIMM DDR4

You can only use one type of dual in-line memory module (DIMM) at a time. Do not use registered DIMM (RDIMM) with load-reduction DIMM (LRDIMM) memory.

For the memory installation guidelines, see chapter 5 of the

TDS-16489U User Guide

.

Flash Memory
4GB (DOM for dual OS)
Drive Bay
Front: 16 x 3.5-inch
Rear: 4 x 2.5-inch
Drive Compatibility
3.5-inch bays:
3.5-inch SATA/SAS hard disk drives
2.5-inch SATA/SAS hard disk drives
2.5-inch SATA/SAS solid state drives

2.5-inch bays:
2.5-inch SATA/SAS solid state drives
Hot-swappable
SSD Cache Acceleration Support
Gigabit Ethernet Port (RJ45)
2
For instructions on how to install network adapters, please refer to Chapter 6 of the

QNAP NAS Hardware Manual.
10 Gigabit Ethernet Port
4 x 10GbE SFP+
Jumbo Frame
PCIe Slot
4 (3 x PCIe Gen3 x8, 1 x PCIE Gen3 x16)
USB 3.0 port
4
IPMI
1
Form Factor
3U Rack Mount
LED Indicators
HDD 1-16, Status, 10 GbE, LAN, storage expansion port status
Buttons
Power, Reset
Dimensions (HxWxD)
130.8 × 444 × 744 mm
Weight (Net)
22.42 kg
Weight (Gross)
30.19 kg
Operating temperature
0 - 40 °C (32°F - 104°F)
Relative Humidity
5~95% RH non-condensing, wet bulb: 27˚C (80.6˚F)
Power Supply Unit
Redundant/ Hot Swap ATX Power Supply,Input:
50-60 Hz
100-127V~/ 8.5A
200-240V/ 4.2A
Output: 770W
Power Consumption: HDD Sleep Mode
254.21 W
Power Consumption: Operating Mode, Typical
362.86 W
Fan
4 x 6cm smart cooling fan (12V DC)
Sound Level
37.8 db(A)
View All
Close