Depending on your home or business, you could need a couple of security cameras or dozens. When it comes to planning out your own security camera system, there are multiple steps that need to be taken for the process to go smoothly.

How Many Security Cameras Do I need?
Depending on your home or business, you could need a couple of security cameras or dozens. When it comes to planning out your own security camera system, there are multiple steps that need to be taken for the process to go smoothly. One, in particular, is the consideration around security cameras, particularly:


The number of cameras
The features of each camera
The surrounding infrastructure
Where you should place each camera
What can enhance security cameras


As seen, there is no wonder why cameras are the primary part of a security camera system. It then goes without saying that going in blindly and then getting one of these listed aspects wrong will possibly lead to an expensive mistake. However, when placed correctly, surveillance can bring several benefits to your home or business. Here are several locations you can place cameras in each:
Baby's room

Back yard

Back entrance

Driveway

Equipment storage

Front entrance

Garage

Halls

Overlooking safes
Employee break rooms

Entrances

Equipment storage

Kitchens

Labs

Lobbies

Overlooking registers

Parking lots and garages
As seen, there are various locations security cameras are perfect for. That is why A1 Security Cameras has authored this short post for your consideration, outlining much of the questions, information, and distinct details you should know when planning out your future security camera system.
Why is the number of cameras significant?
Too few cameras and you will not sufficiently cover your entire home or business. However, too many will lead to strain on the local network and be an expensive redundancy. To be sure, there are also limits to consider when planning out how many security cameras you should purchase. One such is the recorder or switch, otherwise known as where each camera will connect to and send recorded video footage.
For recorders, you have a limited number of ports that correlate to the number of cameras it can support. Inside the device, you will have a hard drive with limited space for software and incoming video footage. Ultimately, the more cameras you have, the faster that hard drive storage will be taken up. Therefore, when planning out your security camera system, it is essential to get a recorder with the right amount of channels and storage capacity.
On the other hand, switches are not meant to be used by themselves because they do not feature hard drive space. Rather, they are designed to increase the capacity of cameras a recorder can handle or make a converted computer physically capable of doing so. Similarly, they have a set number of ports they can handle.
Hard drive space can be a big deal for both recorders and converted computers. Too small of a hard drive with too many cameras will lead to less footage being recorded over time. Furthermore, the quality of video footage the cameras send in plays a significant role in how fast the hard drive is filled. Whereas one can adjust the quality to better apply to the hard drive, you can also buy another and apply it internally or externally.
A further consideration to ponder when planning out the number of cameras you need is your network. When you want a security camera system that has modern features or is entirely wireless, it can strain your local network and bandwidth. In addition, more cameras can reduce the quality of video streaming, online gaming, and other online services. Features connected to your security camera systems like video streaming from your phone, mobile alerts, and more will do the same. That is why brands like Dahua and Hikvisoin developed Zero Channel, which is an excellent method for viewing all of your camera channels on one screen without adding strain to your bandwidth and losing no quality.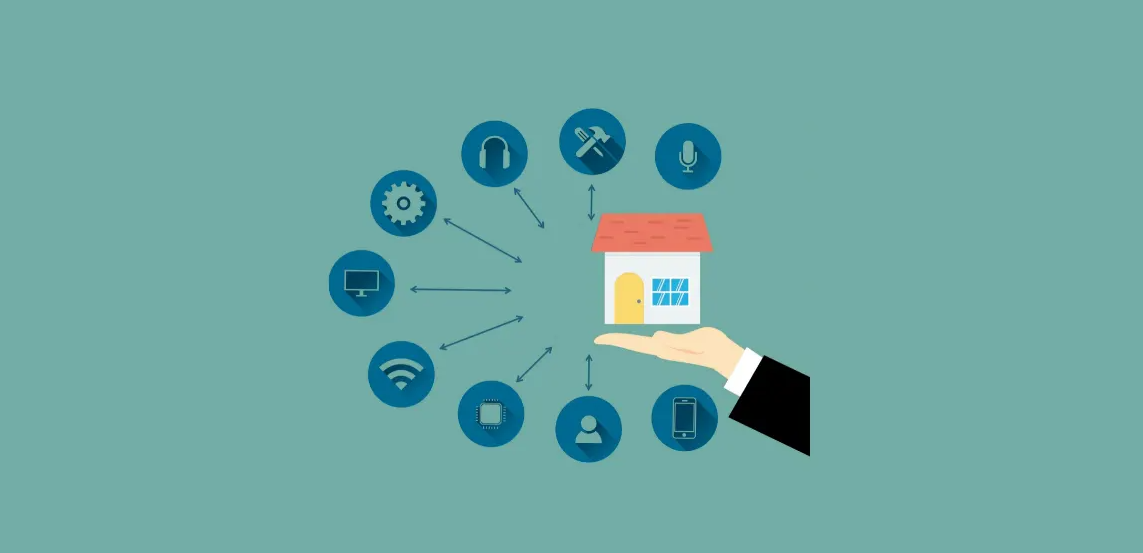 How to plan a budget for security cameras?
There are a few factors to plan out when considering the costs for security cameras and the overall security camera system. Such costs will include:


Accessories
Features in each camera
Wiring connecting the cameras
Labor


Unlike other electronics, security camera accessories typically reference the necessary equipment needed to make any camera fully operational. Mounts and brackets, for example, do not come included with the majority of surveillance products and are necessary when you want to install any camera onto a wall, ceiling, pole, fence, or anywhere else.
Another subject that needs consideration is the features each camera comes with. Depending on the brand and style of the camera, you will sometimes get similar or drastically different Characteristics than an opposing option. However, the one similarity they all share is that the more features a camera has, the more expensive it will be. For example, IP cameras come in varying designs, each offering different functions depending on what they can do.
The wiring of the entire security camera system plays a significant role in the performance of each security camera and the cost of the whole installation. However, for good reason with wiring lasts several years, if not decades, longer and is defined by the type of wire used. The most popular cabling used today is RG59 or RG6 coaxial and Cat5e or Cat6 ethernet.
Most of all, however, is labor for both cabling and the cameras themselves. Putting down cabling from the recorder to the camera does play into the cost of installation with the addition of how and where the cameras are implemented. For residents in Dallas Fort Worth, you can quickly contact us and speak to a representative to learn more about our installation costs.
Compare products and use our tools
A1 Security Cameras has two distinct tools and a wealth of content in our blog for you to enjoy, absolutely free of charge. The first of these tools is the NVR and DVR storage calculator. This free tool considers all of the aspects of a security camera system and helps provide you with the parameters of the recorder you are looking for. The second tool we offer, free of charge, is the Bitrate calculator. It considers the number of cameras along with the parameters of the incoming video footage and helps deliver to you the exact minimum upload speed you will need for superior functionality.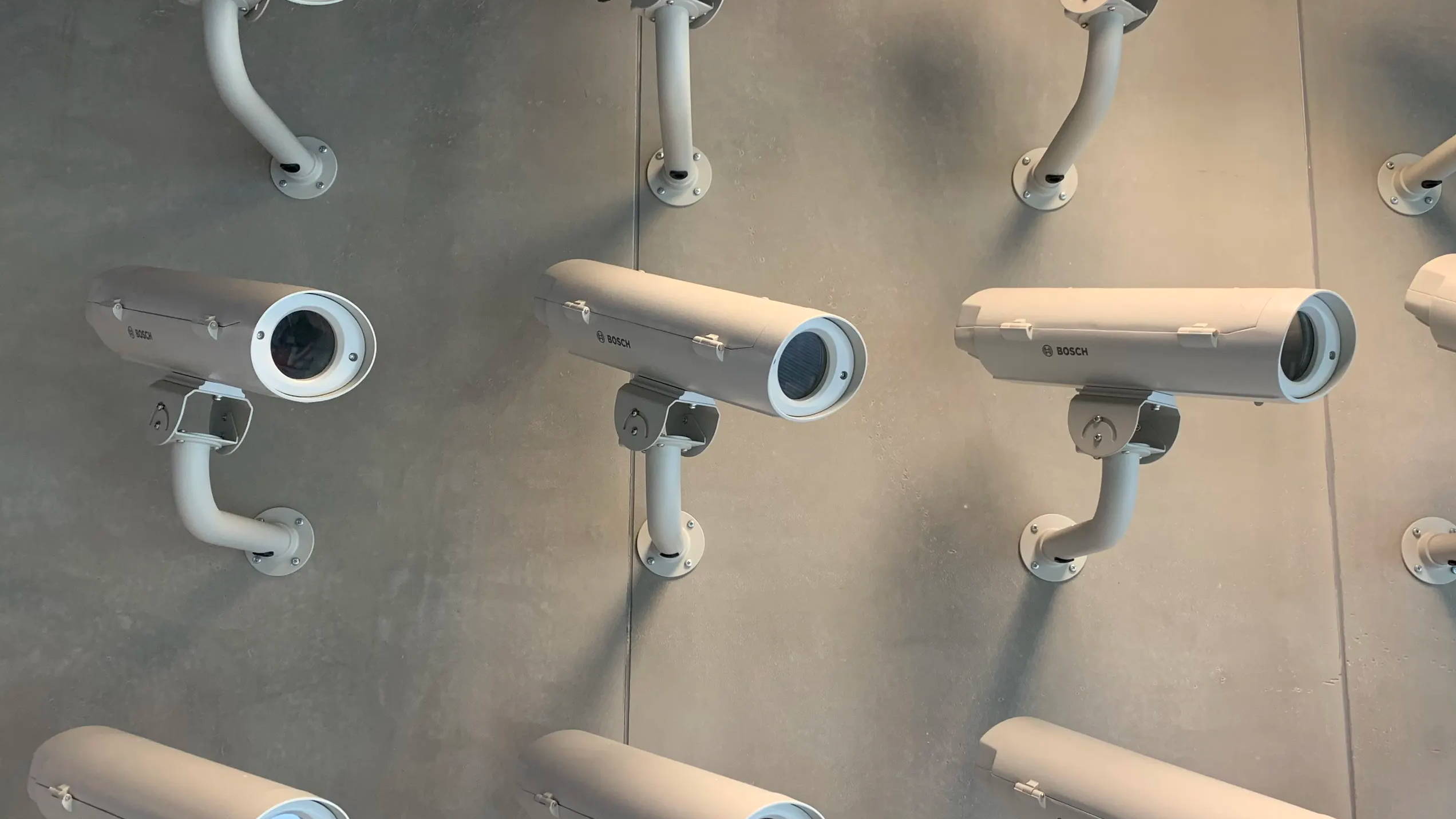 Where should you install cameras?

A1 Security Cameras has previously written two posts about the best locations for security cameras. Distinctly, we have authored "Key Locations for Business Security Cameras" and "The Best Locations for Outdoor CCTV Cameras" that highlight the best outdoor locations for outdoor cameras and those regularly featured in businesses. However, to summarize, security cameras do extremely well when uninhibited and placed at an appropriate vantage point. For example, cameras should be placed above lighting when possible to avoid glare and use the light to the advantage of your surveillance. Placement with such consideration and more allows you to make the most out of your cameras.
Something that should be noted is the Axis Corridor Format. As an example of a brand distinctly benefitting those looking for Axis security cameras, this format allows for a more efficient video footage stream by changing the incoming format from 16:9 to 9:16. If that second format sounds familiar to you, it is what most cellular phones with touch screens produce when recording video. This allows for a camera to better focus down corridors and tunnels, using up less storage space in the hard drive.
When you are looking to develop the best security camera system for your business or household, A1 Security Cameras has the perfect crew for you. One of our services for those in and outside the United States is system design help. For customers looking to implement the ideal system, this service does all the work for you, with one of our professionals looking over your home or business schematics and creating a detailed diagram for where each camera, recorder, and more should be installed. Contact us today for more information on our products or services!
Recent Posts
Security cameras have become one of the most useful, yet confusing pieces of technology

To many businesses, Black Friday is both one of the best days of the year and th

One of the requests we most often receive from our first time customers is to re