While there are undoubtedly specific days where security cameras and related systems will be featured in excellent deals, the best time to purchase security cameras typically comes at the end of the Summer months and just before Fall.

The Best Time to Buy Home Security Cameras
While there are undoubtedly specific days where security cameras and related systems will be featured in excellent deals, the best time to purchase security cameras typically comes at the end of the Summer months and just before Fall. While not necessarily including days like Black Friday and Christmas, it is a critical time when prices are known to drop due to demand. Furthermore, that particular time of year is perfect for purchase and implementation because it is before the holiday season. As is statistically proven, crimes like assault, robbery, theft, and more occur more often during the time around Thanksgiving and Christmas. As will be discussed further below, home security cameras reduce the chance of these crimes from occurring due to them generally being crimes of opportunity.
In this post, A1 Security Cameras outlines why you should purchase and install your home security camera system at the end of Summer and just prior to Fall. While this time of the year will provide you with the opportunity to take advantage of excellent deals, the much more significant benefit that will be focused on is the distinct advantages a security camera system provides at that time of the year. After this post, you should have a better idea of how security cameras can benefit you during the holiday season, what they require, the benefits they bring, and which is best for you.
Why is home surveillance important?
Purchasing home surveillance, especially when it's the best time to buy home security cameras shown above, provides several advantages to a homeowner that would otherwise not be present. In our previous article titled 10 Reasons to Buy a Security Camera System, we run through the most common reasons. However, for simplicities sake, we will provide you with a general overview that applies specifically to homeowners:

Monitor your children
Property surveillance
Crime deterrence
Digital deterrence
Homeowner insurance
Peace of mind

As can be seen, the benefits of home security cameras are explicitly designed to benefit the homeowner in the aspects of property management, safety, and child protection. There is a common misconception that home security cameras and the more significant surveillance system by themselves do not provide any active benefit. However, that is not the case with features like motion detection, motion activated recording, and alarm integration. Furthermore, it cannot be stressed enough that visible and operational surveillance does significantly deter criminal activity.
As discussed in our past blog titled "Property Crime, Burglary, and Surveillance," and as mentioned above, home security cameras provide homeowners with a specific deterrence against criminals. Additionally, as discussed, most crime against homes is typically motivated by opportunity. Therefore, when a home features surveillance, and especially when it is integrated with an alarm system, anyone thinking of committing a crime will think twice before considering a household with visible cameras.
Do security cameras need a subscription?
Depending on the surveillance you are considering when planning for the best time to buy home security cameras, you very well might get a camera with a monthly or yearly subscription. For example, cloud cameras commonly feature a subscription for full functionality. However, while they feature far less necessary equipment to begin operating and are exceedingly easy to install, they are not necessarily as reliable as traditional security cameras through features and long lasting operation.
The same can be said for surveillance and video doorbells from brands like Nest. Ring, Nest, and similar brands produce lightweight security cameras that are easy to configure and can be installed within a time span of less than half an hour after opening the box. However, while they are less expensive than traditional cameras, similar to cloud cameras, they are by no means equal. In a past post comparing Ring doorbells to normal home security cameras, we outline the various problems that can come through these types of cameras, like their fragile design and vulnerability to cyber threats.
Whereas those two cameras are the primary examples any surveillance installer can provide, there is also another aspect to home security cameras that may incur a monthly or annual charge. Those are the systems with more advanced video management software. Typically, these programs provide excellent features like video footage enhancement, better support with multiple security cameras, and more. However, sometimes instead of being included with the initial charge, they will incur a monthly or yearly subscription for software functions. This is not necessarily a drawback, sometimes being cheaper than the full price alternative and allowing you to seamlessly change programs when you need a different type. Another charge that is incurred with more modern devices is what's known as licensing, which will be highlighted below.
Which security camera has no monthly fee?
Most home security cameras and their greater systems do not feature a monthly or yearly fee except for some IP security cameras. Better known as IP cameras, these types of cameras may feature an annual charge to renew the licenses required to use the devices themselves. However, there is not necessarily such a charge for smaller operations like a given household and for many brands. At most, it might be added all in one in the initial cost. For more information about licensing charges, contact A1 Security Cameras today through the chat bubble or through the form on the Contact Us page.
Other than that example, most home security cameras do not incur any sort of monthly or yearly charge to retain their complete services. Whether it is wireless, analog, or IP cameras, costs after the final installation should typically be for additional applications and replacement parts if need be. Even with software, most brands implement some sort of video management system within modern recording devices that by themselves provide advanced features and do not require regular charges. One such example of that can be found in the Axis Camera Station, which helps with viewing recorded video footage, managing each security camera, and more.
What should I look for when buying a security camera?
When the best time to buy home security cameras comes around, the process of choosing security camera features might be a bit overwhelming. However, homeowners will be delighted to know that there are multiple options available to them, each with its own distinct advantages and with minor or entirely no drawbacks. In a past article, A1 Security Cameras described many of these features in our "19 Features you Should Know Before Buying a Security Camera" available on the market at the time of writing. Here are some on that list that can distinctly benefit homeowners:
Audio capabilities

Digital noise reduction

H265 compression

Smart infrared

Power over ethernet

Weather and vandal proofing
Each of these features can easily enhance a security camera beyond the basic option, also making or breaking them for specific environments. Whereas each of those features is offered through A1 Security Cameras, we will focus on two examples, specifically smart infrared and weather and vandal proofing.
Smart infrared, also known as night vision in this circumstance, provides you with the capability to record video footage in low light or dark conditions through your security cameras. It is a built-in feature that uses internal infrared lights to output a limited amount of light that the home security camera can use to actually see. While some cameras can have such a feature added, most with smart infrared have it built-in. In addition, axis, Vivotek, and more brands have developed their own unique spin on this technology.
The second that will be mentioned in this section of the article is weather and vandal proofing. Discussed in greater detail in a past post, IK and IP protection standards are the official terms for weather and impact protection respectively. Followed by two numbers, these acronyms define the durability of your camera with zero being none at all and the highest number being very difficult to break. The highest for IP is six, and the highest for IK is ten.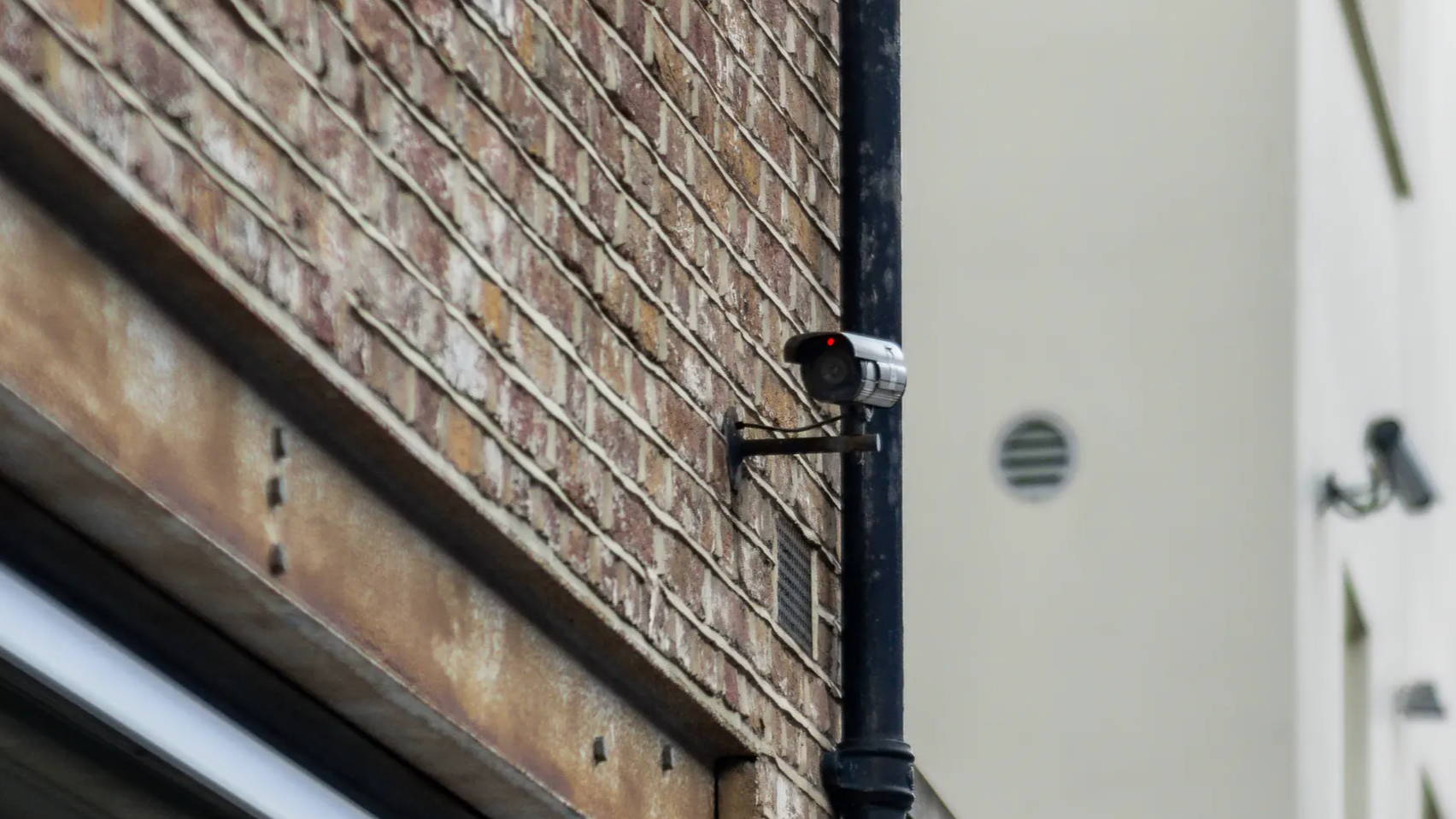 Which type of camera is best for home security?
A1 Security Cameras typically takes the position of IP cameras being the best when you are considering surveillance around the best time to buy home security cameras. Simply put, these cameras provide more features and capability than the other options currently available on the market at the time of writing. In terms of best brands, our best selling home IP cameras typically are:

LTS Security

Panasonic

Hikvision

Geovision

Axis

Cameras by these brands typically provide each homeowner with amazing performance and video footage quality. While not necessarily a replacement for a greater security camera system, these cameras can also operate by themselves through their internal storage compartment when an SD card is inserted. However, when integrated with a network video recorder, these cameras then have the capacity to provide enhanced results across the board. Especially with added software, a given IP security camera system will especially benefit the security of a given household.
Do you need WiFi for home surveillance?
No, for basic operation, WiFi is not necessary for any sort of functionality. Like in the case of IP cameras, the internet is not necessarily a requirement for them to record at any quality and keep an eye on the home when you are not around. However, when it comes to more advanced features, like mobile alerts and remote streaming, an internet connection is required for full functionality. A home security camera system cannot provide you with any sort of remote control or functionality when it is not connected to your router.
Ideally, all of the security cameras should be connected to a recorder or converted computer using a switch, which is then connected to the router. Through such a setup, you can rest assured that you easily have greater security in your system against hacking attempts and less wiring to ultimately deal with. While a given system will produce results when connected to the internet, what you see remotely is dependent on your bandwidth and general internet strength. An excellent tool A1 Security Cameras offers entirely free is the Bitrate Calculator, which can provide the minimum upload speed you are looking for.
Is it better to have an indoor or outdoor security camera?
Both, a homeowner should use indoor and outdoor security cameras in their household to achieve full surveillance protection at all points. In general, our installation professionals typically look to grant each customer 360-degree coverage through the implementation of outdoor security cameras while covering the critical points inside the house using indoor security cameras. A1 Security Cameras has previously written an article titled "Best Places to Install Security Cameras in your Home" that outlines the most critical areas that will need surveillance. These places, on top of exterior entrances around the house, include:

Front and back doors

Garage

Nursery

Windows

When these points of access are covered, a homeowner can rest assured that they will easily have the edge over any intrusion attempts that may be planned or thought of by malicious parties. As mentioned before, security cameras do indeed have an effect on deterring crime. Full coverage is the only way to make the most of that deterrence, especially when you are considering surveillance around the best time to buy home security cameras.
How much are security cameras for your house?
Depending on who you choose to install your security cameras, the charges could be anywhere from a few hundred dollars per camera (camera and install included in the price) to several hundreds of dollars. When you live in the Dallas Fort Worth area, you can easily talk to our installation team about pricing and know the distinct prices around each part of a security camera system. Our professionals have extensive knowledge and experience around security camera systems, being entirely capable of providing you with the exact answers you seek, especially when you fill out the form presented on the installation page. Contact our install experts about each of our products and how they can help you today!
Are home security systems worth it?
While we may be a bit biased, A1 Security Cameras entirely encourages the installation and use of security cameras. Such devices provide a home with an incredible amount of security and can easily benefit the homeowner by providing around-the-clock surveillance. Furthermore, they can be integrated with a given alarm system to produce an even more effective security measure against possible intruders. Through our products, you can rest assured that your household will be more protected during the holiday season. When you are considering surveillance during the best time to buy home security cameras, think of A1 Security Cameras for all of your security camera options!
Recent Posts
Security cameras have become one of the most useful, yet confusing pieces of technology

To many businesses, Black Friday is both one of the best days of the year and th

One of the requests we most often receive from our first time customers is to re