Gas Station Security Camera System - 8-Camera, 1080p HD Resolution, Wide Angle Field of View, 65ft. Night Vision, Weatherproof, 3-yr warranty
Description
Gas Station Security Camera System

Gas Station security can be challenging. Gas Station robberies alone are a huge problem that many times have life threatening consequences. Security Cameras provide the police with critical visual evidence needed to apprehend the perpetrator.
Our experts at A1 Security Cameras understand these issues. We have over 10 years of experience designing cutting-edge security camera systems for gas stations. Give us a call if you need help choosing the most effective solution for your application.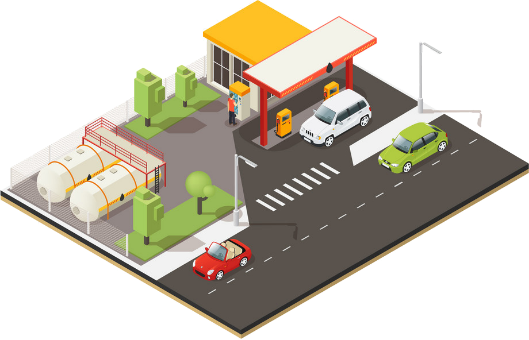 Below we have included a few details from a small gas station in Katy TX. Security concerns can vary so we recommend giving one of our video surveillance experts a call so that we can design the most effective security camera system for your specific problems.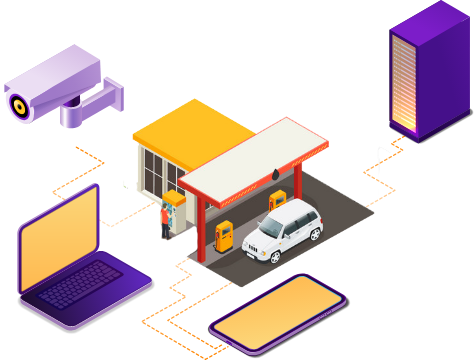 Unfortunately, this gas station had seen its share of robberies at gunpoint. High definition video evidence for such events was this customer's primary concern.
Stealing gas has been an issue for many years and this gas station was no exception. License plate capture at their two pumps was a high priority.
The owner of this gas station was frequently working from home. She required the ability to see all of her cameras from her smart phone and tablet.
Employee shrinkage has not been a huge issue; however, a well-placed camera over the register was important for this customer just in case there luck ran out.
Coverage of the gas stations back entrance was a concern. It was a likely entrance for thieves and for employee congregation. A well-placed camera would offer visual evidence as well as provide an effective deterrent.
Cost was important to this Gas Station owner. We needed to provide a system that would give her the most "bang for the buck″. Our 8ch 1080p HD CCTV bullet security camera system was the right choice. High definition resolution, versatile indoor/outdoor cameras and a 3-year warranty all at an incredibly low cost.
This kit it is a budget-friendly entry-level system. It comes with an OCULUR CNR81, an eight channel HD CCTV DVR. It supports both CCTV and HD CCTV cameras with two additional channels for IP cameras.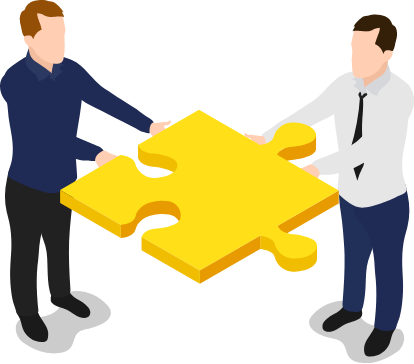 Full HD 1080p support is available. The DVR comes with support for 2-SATA Hard Drives up to 12TB of storage. This DVR kit comes with 2TB of storage pre-installed.
The eyes of the system is the OCULUR C2BF, a HD CCTV 1080p bullet camera. This camera comes with a 2MP sensor and a 2.8mm lens that can capture at 1080p @ 30fps. It is equipped with LEDs to provide up to 66ft of true Day/Night vision. Digital Noise Reduction further clears up night time images, easily cleaning up the 'fuzz' that can accrue over darker recordings. IP66 protection standards will keep this cameras safe from inclement weather conditions. It is easily used for both indoor or outdoor coverage.
1 x OCULUR CNR81 8ch 1080P HD-TVI quad-brid DVR max 1 HDD extra 2ch IPC input

8 x OCULUR C2BF 2MP HD-TVI Bullet Camera,

1 x 2TB Surveillance Class Hard Drive

8x 100ft Pre-made RG59 Siamese Cables

1 x PC129-10A 9 Channel power box; Input: AC110-240VV; Output: DC12V, 10A; Power: 120W

3-Year Warranty
View All
Close
Additional Information
| | |
| --- | --- |
| Camera Style: | |
| Channel Capacity: | |
| Lens Size: | |
| Lens Type: | |
| Number of Security Cameras: | |
| Pre-Installed Storage: | |
| Resolution: | |
| Technology: | |
| Warranty: | 3-year Manufacturer Warranty |
View All
Close
7 Reviews
The CGS8-2BF is furnished with substantial 3.6mm fixed focal point which comes with 2MP 1080p resolution. In any case, you can't upgrade the output with WDR because it doesn't have one which ends up on the downside. It can deliver 1080p but the results are not full HD and it gets worse in the dark conditions.

I actually cherish this item because it offers value. It has plenty of basic features to offer and comes at a very good price. The resolution output is 1080p which might be not that great for many people because it needs good light conditions. The 3.6mm lens size guarantees to catch the majority of the accessible light and the 1080p 2MP camera does the basics and produce better-than-average images in good light.

If you are not looking for something out of the extraordinary then this product will suit you. Despite the basics, I surmise that a superior camera focal point would have added such a great amount of value to this affordable security system. WDR is not there which is a bit of shame.

To being with, I was really short on budget and I opted for this surveillance system but have found that it is not that bad. The 3.6mm leans really cover the some of the drawbacks of the image output because it acquires most of the light from the surrounds. Of course at night when there is no light the images turn out very dark.

The 8-camera surveillance system works better in good light conditions. The lens has the ability to produce 1080p resolution images in good light conditions. On the up side the 3.6mm aperture size does a good job with 2MP camera but the downside is that it does give much visual detailing in the low light. I have installed this camera system with the recorder at my office. The recorder is very easy to install and configure while it also comes with 2TB storage for you to keep the data for later reference. I would suggest using it indoors where it can operate with better light environments.

The only disadvantage of this surveillance system is that it does not work well in dark places. The results turn out to be horrible. To my surprise, in better light conditions it is quite a capable system. Installation is as sweet as it gets. I went for it because I needed a system for indoors but it doesn't produce good quality in low light because it does not come with a night mode or WDR feature. For this reason it only offers an imaging range of 65 feet which is fine indoors. The recorder also has HD-TVI output and comes with 2TB storage with 16 channel output perfect for any upgrades.

Superb customer service and industry knowledge. So far, my system is working better than I expected. I was not sure my small budget would get me all I wanted but this system hit the mark.
View All
Close