Professional Fever Screening Package for Human Body Temperature Measurement
Description
Professional Fever Screening Package for Human Body Temperature Measurement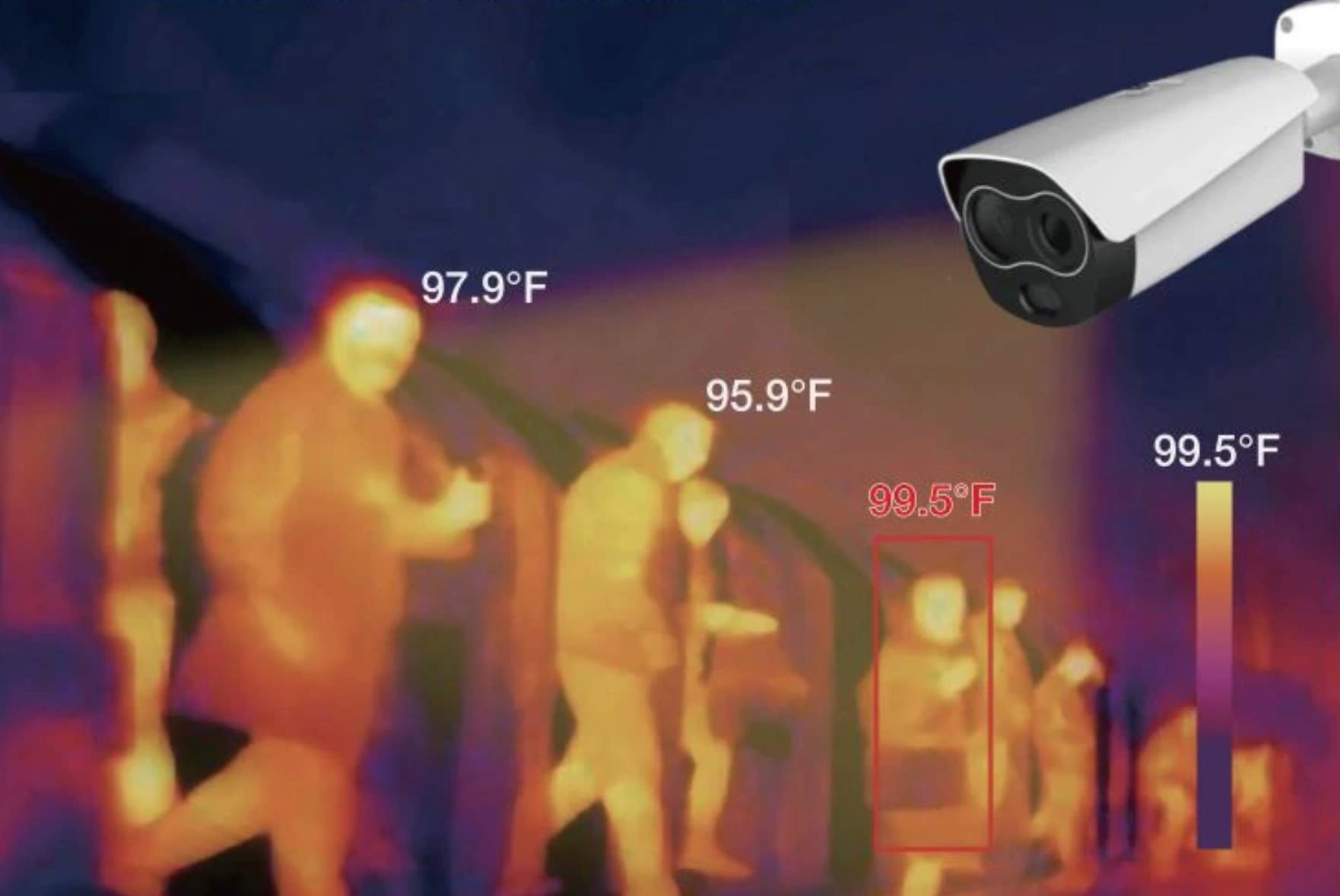 Thermal: 256 × 192px, 7mm Lens

Visible: 2MP, 8mm Lens

White Light and Loudspeaker Alarm

Temperature Accuracy: ±0.5°F (With Blackbody)

Thermal Body Temperature Measurement

Blackbody working with thermal camera

Accurate temperature measurement, safe and effective

Non-contact screening, fast pass

Multi-person measurement, efficient access

Visual abnormal alert to facilitate back-tracking

Non-mask detection for the intelligent control
1x Thermal Camera

1x Blackbody working with thermal camera

2x Tripod for blackbody and thermal camera

2x connector for the tripods

1x Fever Screening Management Software
Special order item. No returns accepted.

The Human Body Temperature Monitoring solution offers the latest hybrid thermal network camera that combines a Vanadium Oxide (VOx) sensor with a 2 MP visible-light sensor. The solution also provides a blackbody calibration device that maintains a constant temperature as a reference point for the thermal camera.
Human Body Temperature Measuring technology assists in preventing the spread of viral diseases by allowing for quick, accurate detection of elevated body temperatures. Thermal imaging equipment can easily be installed and implemented to detect elevated body temperature in environments such as airports, hospitals, clinics, office buildings, cruise ships, and any large public gathering location.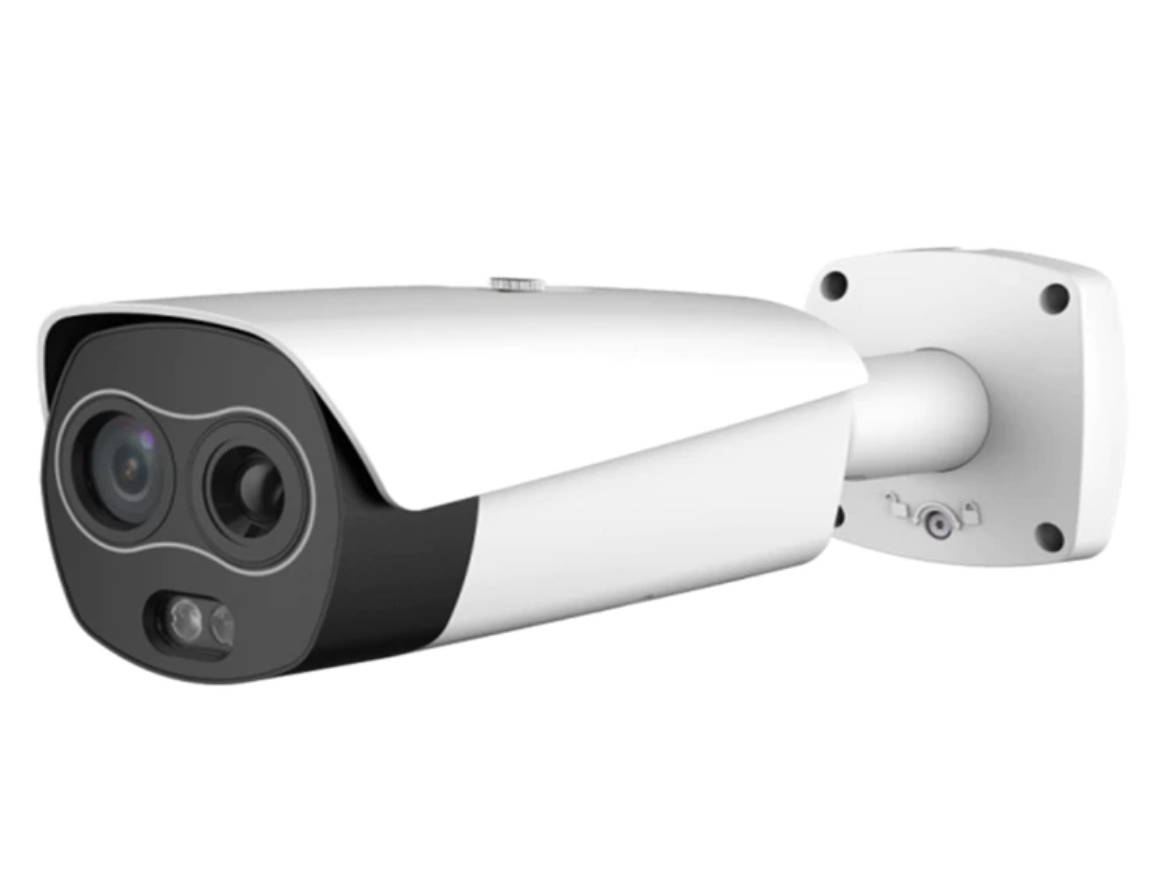 Uncooled Vanadium Oxide (VOx) Technology

Thermal cameras use an uncooled Vanadium Oxide (VOx) sensor that delivers higher thermal sensitivity in a more compact and cost-effective package. Vanadium Oxide cameras are also more reliable, as compared to other thermal imaging technologies, due to less moving parts.
The VOx detector offers high thermal sensitivity (≤ 50 mK) that allows thermal cameras to distinguish objects in a scene with minimal temperature differences. The camera captures detailed images where thermal contrast between object and background is minimal.
The camera is equipped with a white-light illuminator and an external speaker that can be triggered when the camera detects an abnormal event either via the thermal or the visible-light sensor. The camera also takes a snapshot of the scene and can record the snapshot.
Additional features like on-site video recording, temperature measurement, statistic report and advanced face/mask detection.
1x Thermal Camera

1x Blackbody working with thermal camera

2x Tripod for blackbody and thermal camera

2x connector for the tripods

1x 16 Channel AI Deep Learning NVR

1x Fever Screening Management Software
Popular Search