Description
Motorized Bi-Directional Swing Gate VIP Turnstile

Cylinder Motorized Swing Gates provides an alternative way to regulate pedestrian traffic. Thanks to its compact design and 90 cm arm length which is compatible with international wheelchair standards, SWG - 170 is an ideal solution to provide controlled passage for VIP and physically handicapped people.
Swing Gates are applicable in shopping malls, supermarkets, fitness/wellness centers with its aesthetic and user friendly design.
Main Body: 304 - Stainless Steel ( Ops. 316 )
Wing: 15 mm Plexiglass
With rotating control; arms are positioned at 90 degrees.
The main movement mechanism is provided by a DC Motor.
Energy / Operating Voltage

110 - 240V AC 50/60 Hz (+/- %10)
All inputs are opto-coupler protected. Compatible with all access control systems that provide dry contact or grounding outputs.
Motor start and stop control is maintained by PWM microprocessor control sysyem
15 Passage / Minutes / Normally Standard
Swing Gate Turnstile Accessories

If you have special needs you can customize your entrance solution by these optional accessories. Please contact our experts, describe your needs and get more information.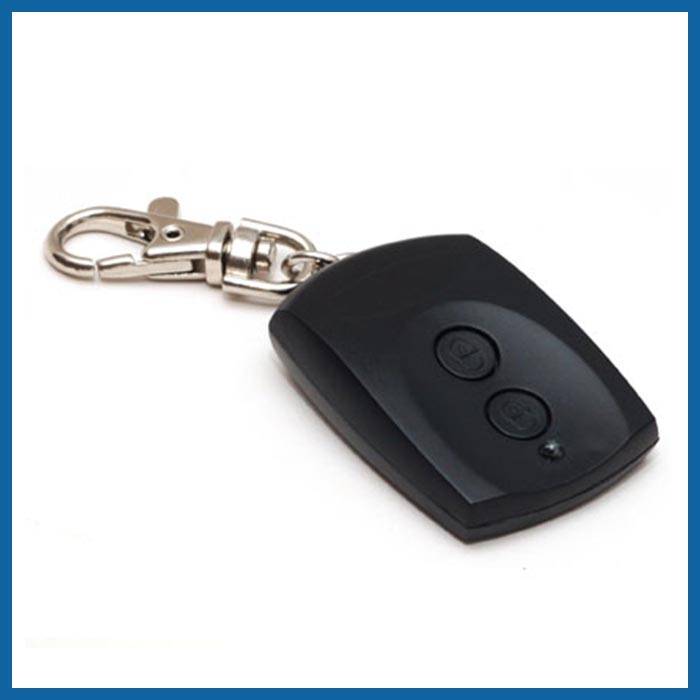 1 Unit, working with 23V type 12V battery. 433.920MHz working frequency.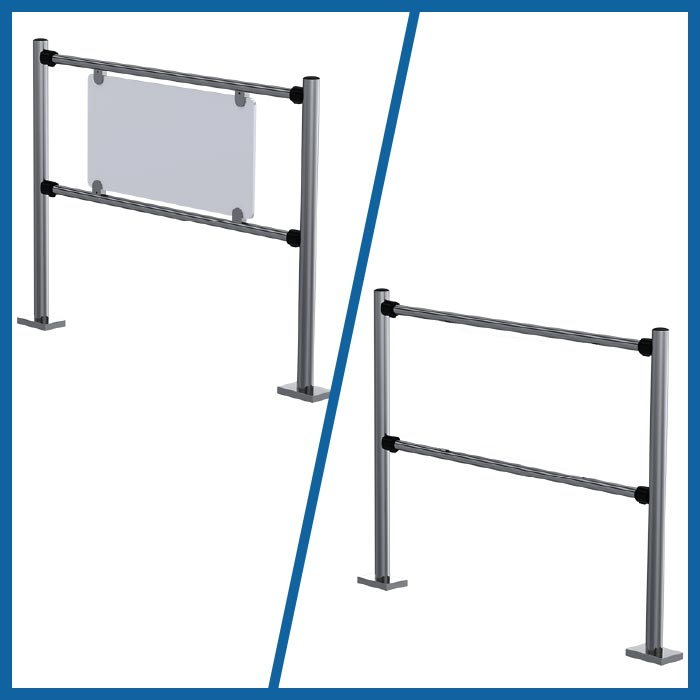 Spacebar of the central portion, optionally, glass, plexiglass, to close with dekota types of material properties are available. Ability to shorten optional intermediate pipes.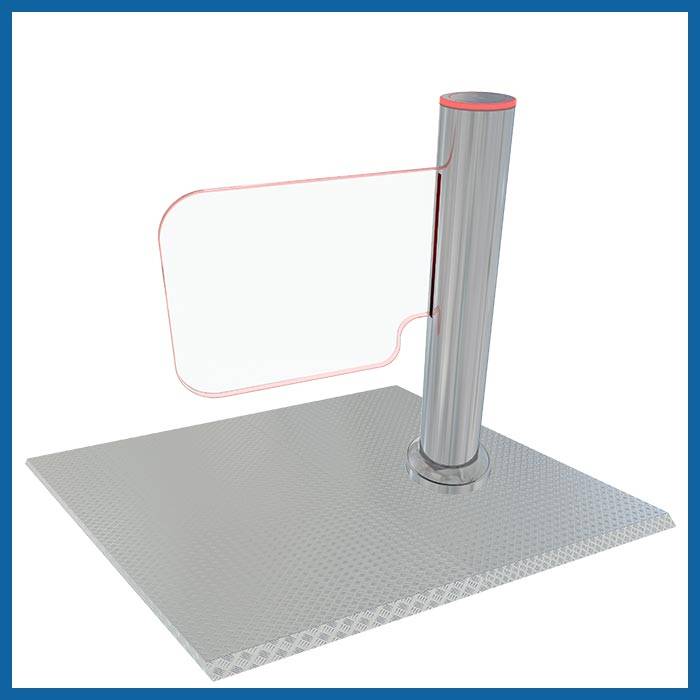 Ease of modular installation with anti-skid bottom platform.
Ease of installation in difficult ground conditions.
Front and rear ramp system for easy access.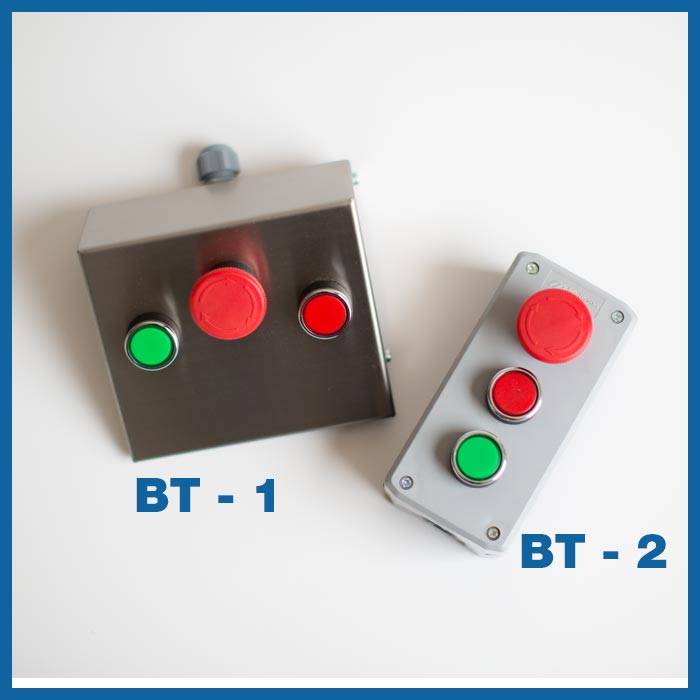 Provides remote control in security huts, security rooms. "Entry - Exit - Emergency" modes. BT-1 and BT-2 type options.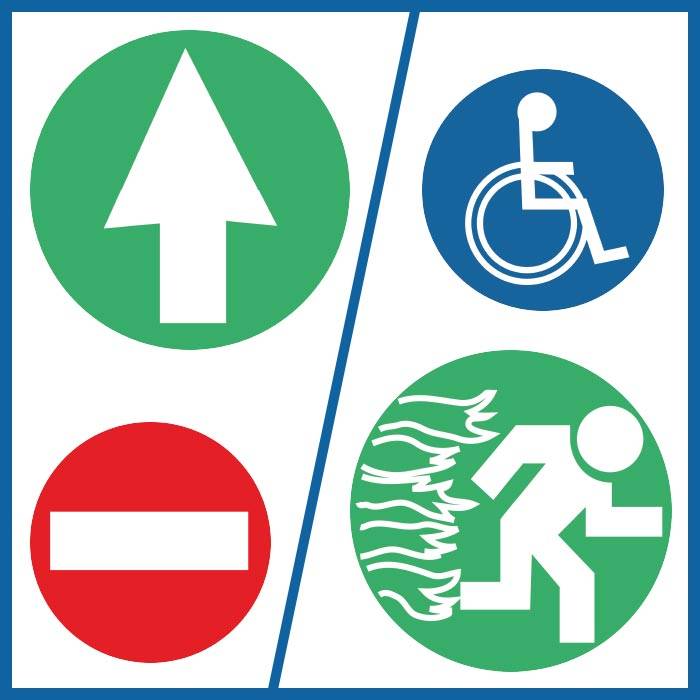 "Pass", "Stop", "Disabled", "Emergency" signs optionally made to the middle plate within the arm.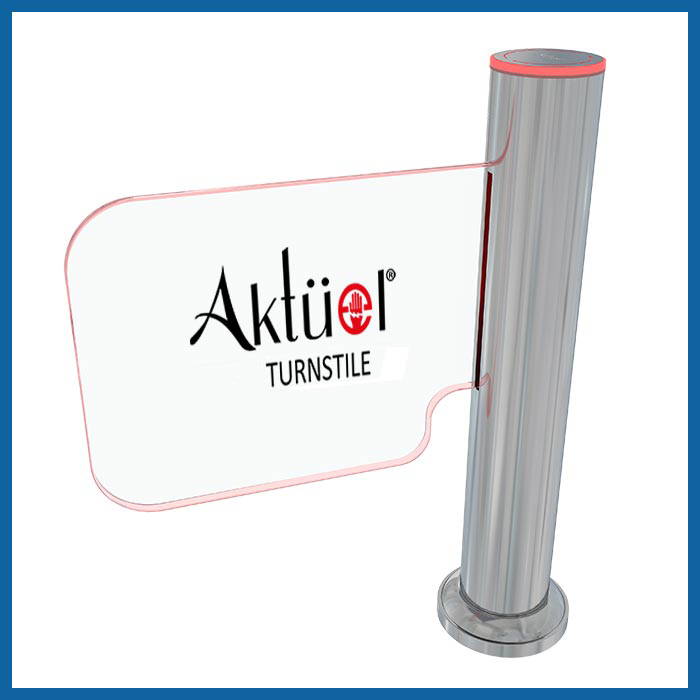 Personalized graphics engraving with laser on obstacles are provided on demand.
View All
Close
Specifications
Material

Main Body: 304 - Stainless Steel ( Ops. 316 )

Wing: 15 mm Plexiglass

Rotor Systems

With rotating control; arms are positioned at 90 degrees.

Rotation Control

The main movement mechanism is provided by 24V DC Motor.

Energy / Operating Voltage

110 / 220 - 240V AC 50/60 Hz (+/- %10) - 24V DC

Control Systems

All inputs are opto-coupler protected. Controlled by dry contact or grounding input.
Compatiable with all access control systems that provide dry contact or grounding outputs.

Speed Control

Motor start and stop control is maintained by PWM microprocessor control system.

Operating Temperature

-20° C / + 50° C

IP Rating

IP-54

Flow Rate

15 Passage / Minutes / Normally Standard

Operation

Bi-directional
View All
Close
Additional Information
| | |
| --- | --- |
| Access Control Type: | |
| Arm/Wing Length (inch): | |
| Direction: | |
| Flow Rate: | |
| Protection Code: | |
| Serial Interface: | |
| Turnstile Type: | |
View All
Close